Welcome to Friday Funday Fun Activities!
Laughter is the best medicine. We all love good jokes and funny stories that make us laugh. That is why we have created this fun activities printable that has an overarching theme of stand-up comedy, a form of performing arts. 
These fun activities can help your child improve their logical thinking, reading, maths, and writing skills.
In this printable, we have included: 
Reading comprehension passage that helps children understand and appreciate stand-up comedy as an art form. 

A maths crossword puzzle that will strengthen children's calculation skills

In the writing section, we have activities that will help children write their jokes and voice their thoughts on stand-up comedy. 

A few puzzles that will push the child to use their logical thinking skills. 

Colouring sheets, stickers and other fun activities are also included.
Are you excited? Check it out now!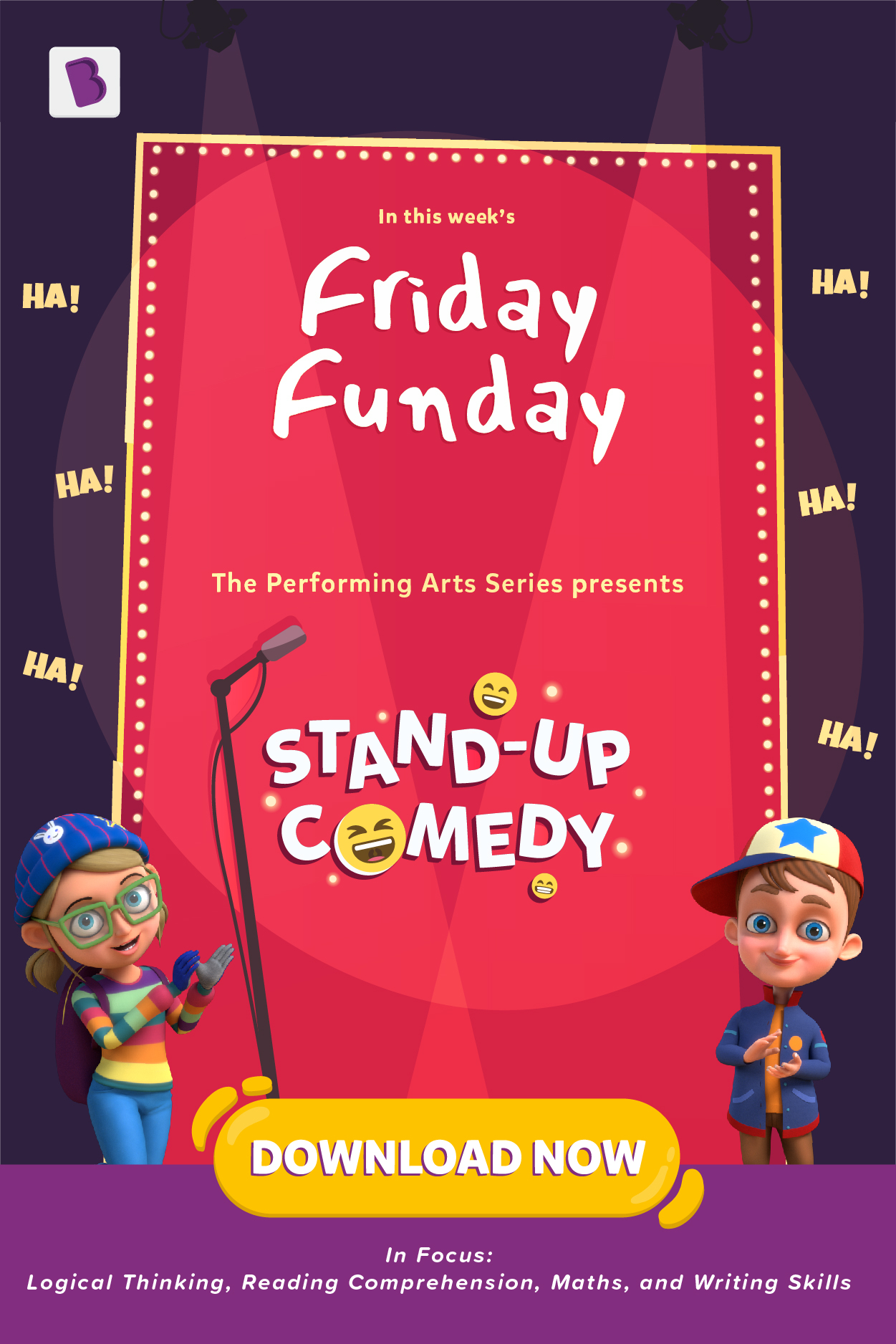 ---