How fascinating would it be to enter a work of art and discover it from all imaginable viewpoints? You have come to the right place. Today, we are going to look at installation art. It involves putting things together in a certain way to make art. It makes use of different things like sound, light, text and other mixed media. Unlike other arts, it is more about the visitor's experience of the art and what it says to them rather than the final product. Interesting, isn't it? That's why, in this free printable PDF, we're going to have a great time learning about installation art by doing some related activities.
This downloadable PDF on installation art will help children understand the basics of installation art and all that goes into making stunning installations.
So, in this printable PDF, let's explore installation art through fun activities: 
A reading passage that lets children understand various facets of this unique art form. 

Practise maths as you figure out how much money the artist gave the cashier for art supplies. 

A few non-verbal puzzles that will push your child to think a little harder than usual. 

Engage in a fun creative writing activity to deepen your understanding of this art through various examples. 

Stickers, colouring pages and fun activities are included to brighten the weekend.
Excited? Download the fun activities for children here.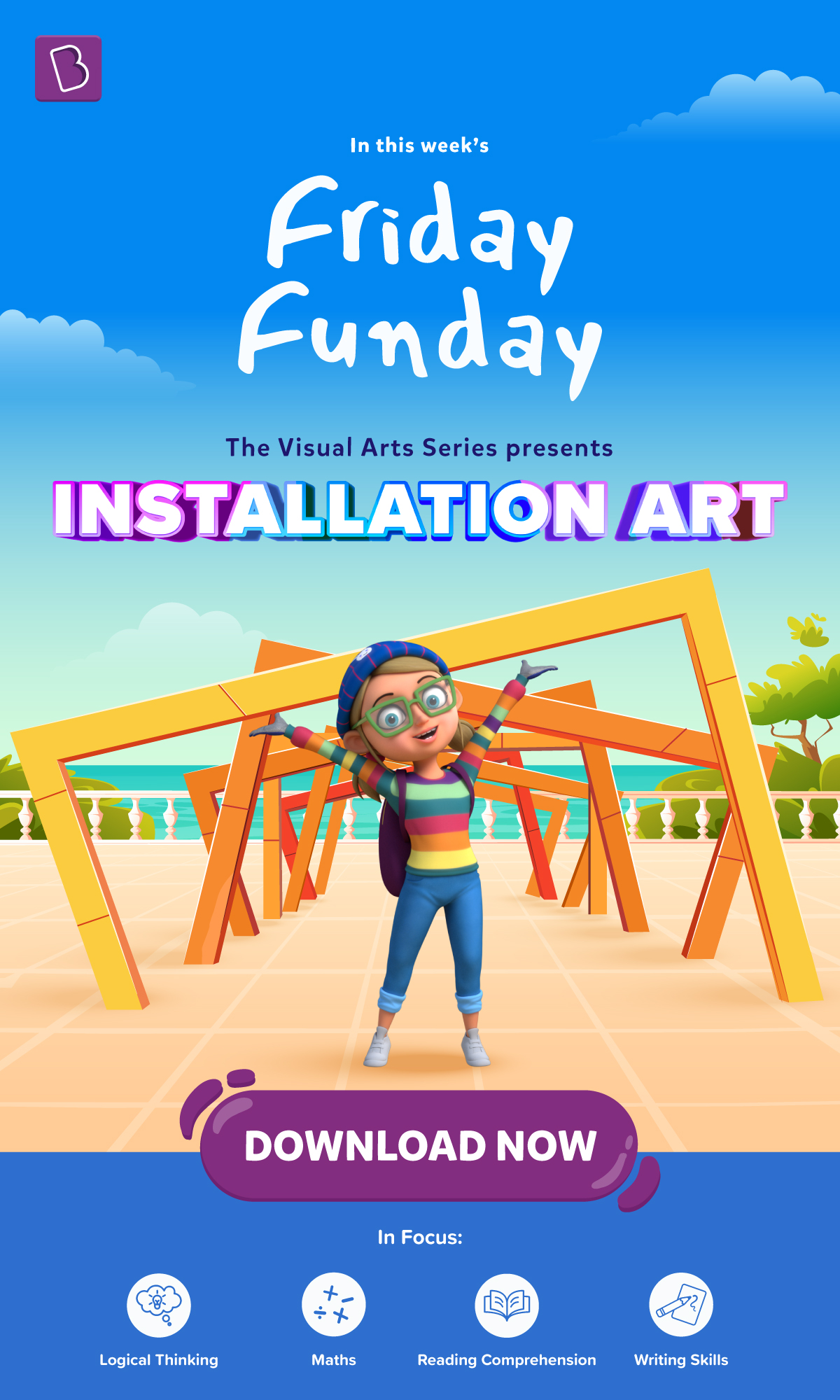 ---
Browse through other fun activities here: