Murals are simply stunning, and they usually change the look and feel of their space. They are a part of two other forms of visual arts–architecture and painting. Mural painting is also considered a socially relevant art form, one that is important to the public and reflects the pride of the local community. 
Mural painting has evolved over the years from exquisitely hand-painted murals to modern-day murals that are mass-produced using technology. Learning about this remarkable form of visual art is important for children. That's why we bring to you mural painting fun activities for children. 
This fun activity booklet on mural painting will help your child make the most of the weekend as they explore this exquisite form of visual art in a fun and engaging way. 
So, we will cover fun mural painting activities for children in this free printable PDF:
A short reading passage to help your child understand the history, social importance, and how

mural paintings

are made.

A fun mathematical activity where your child needs to find the coordinates of the given objects. 

Included are a few non-verbal puzzles to help develop your child's thinking abilities.

Creative writing exercises are there to help your child express their thoughts clearly and in a structured way. 

As always, stickers, colouring page and activities like finding hidden objects and missing pieces are part of this downloadable PDF.
Excited? Download mural painting fun activities for children here.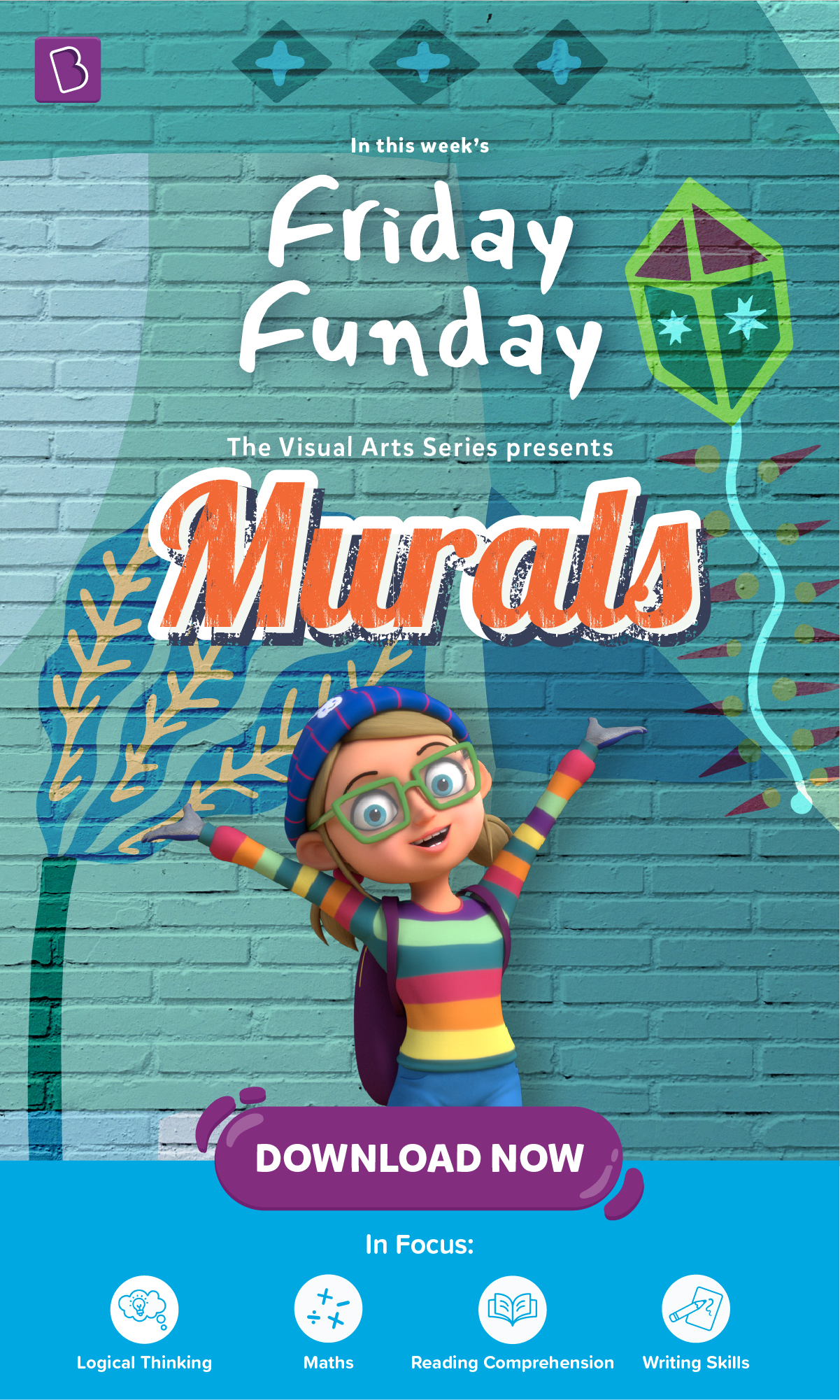 ---
Browse through other fun activities here: