Welcome to Friday Funday Fun Activities!
Encourage your child's creativity and imagination with these challenging yet enjoyable magic-themed fun activities and worksheets in this week's Friday Funday printable activity pack.
In this printable, we have included: 
Reading comprehension passage that is all about magic as a performing art and answers various questions children may have about magic tricks. 

A math problem using colourful shapes that can be solved with analysis.

There are interesting and colourful puzzles added that require children to pay attention to details and will undoubtedly result in better concentration.

A writing activity that encourages children to step into a world of magic and strengthens their writing skills at the same time. 

Colouring sheets, stickers, and fun magic-themed activities are also included. 
Are you excited? Check it out now!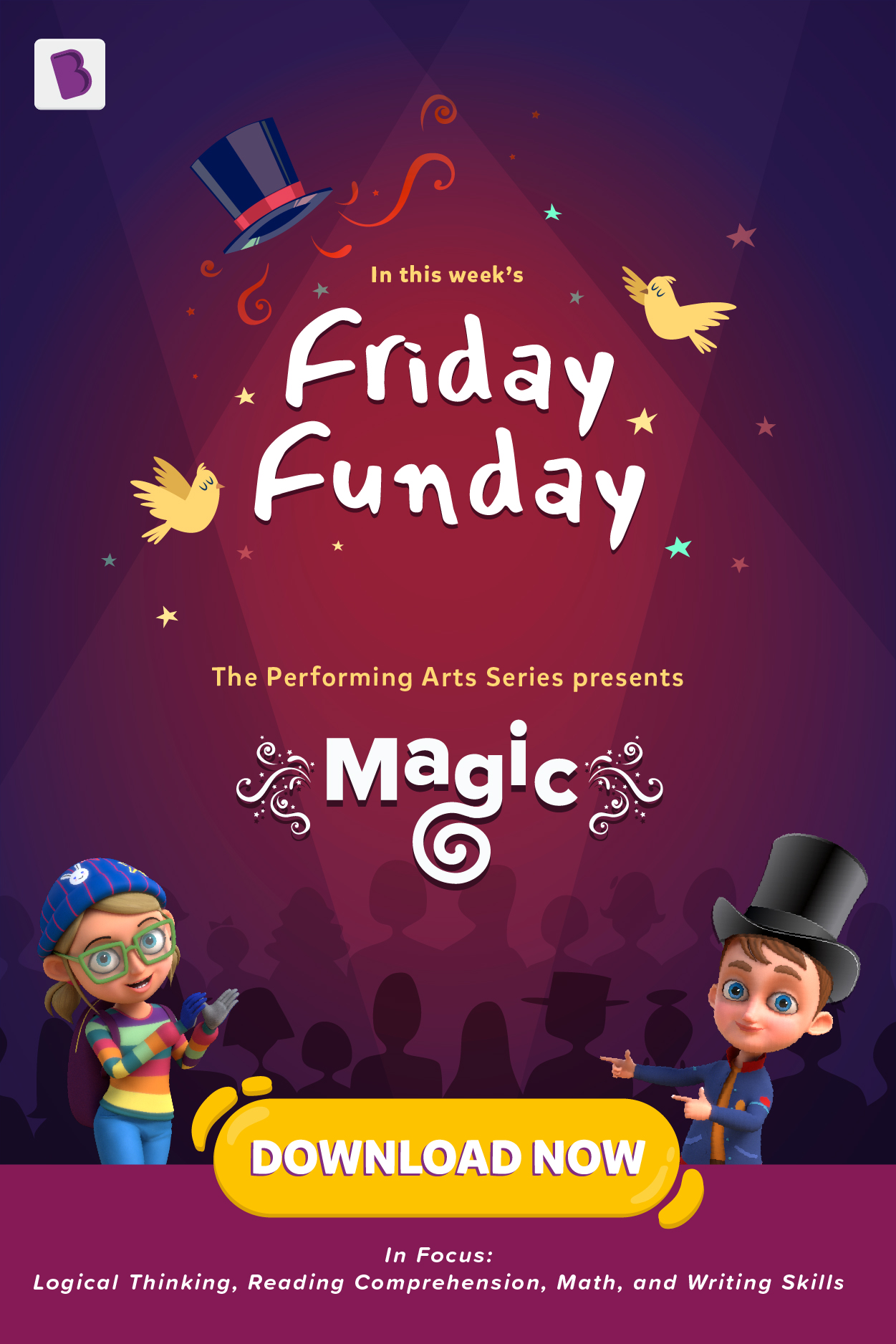 ---