Sculpture is one of the oldest forms of art. So today, we shall explore sculpture art through fun activities in this printable PDF. 
In this printable on sculpture, there's a reading comprehension passage with pictures on sculpture–meaning, techniques, history of Indian sculpture, etc. that will help children understand it better. 
A few non-verbal puzzles on the sculpture art that will allow children to strengthen their thinking skills. A fun, imaginative writing activity that requires children to articulate their reasoning for choosing a sculpture for their garden. 
There are other activities included like spot the differences, colouring sheets and fun stickers to help children explore the art of sculpting. There's also a mathematical table that will sharpen children's calculation skills.
Are you excited? 
Download the PDF to explore sculpture art through fun activities now.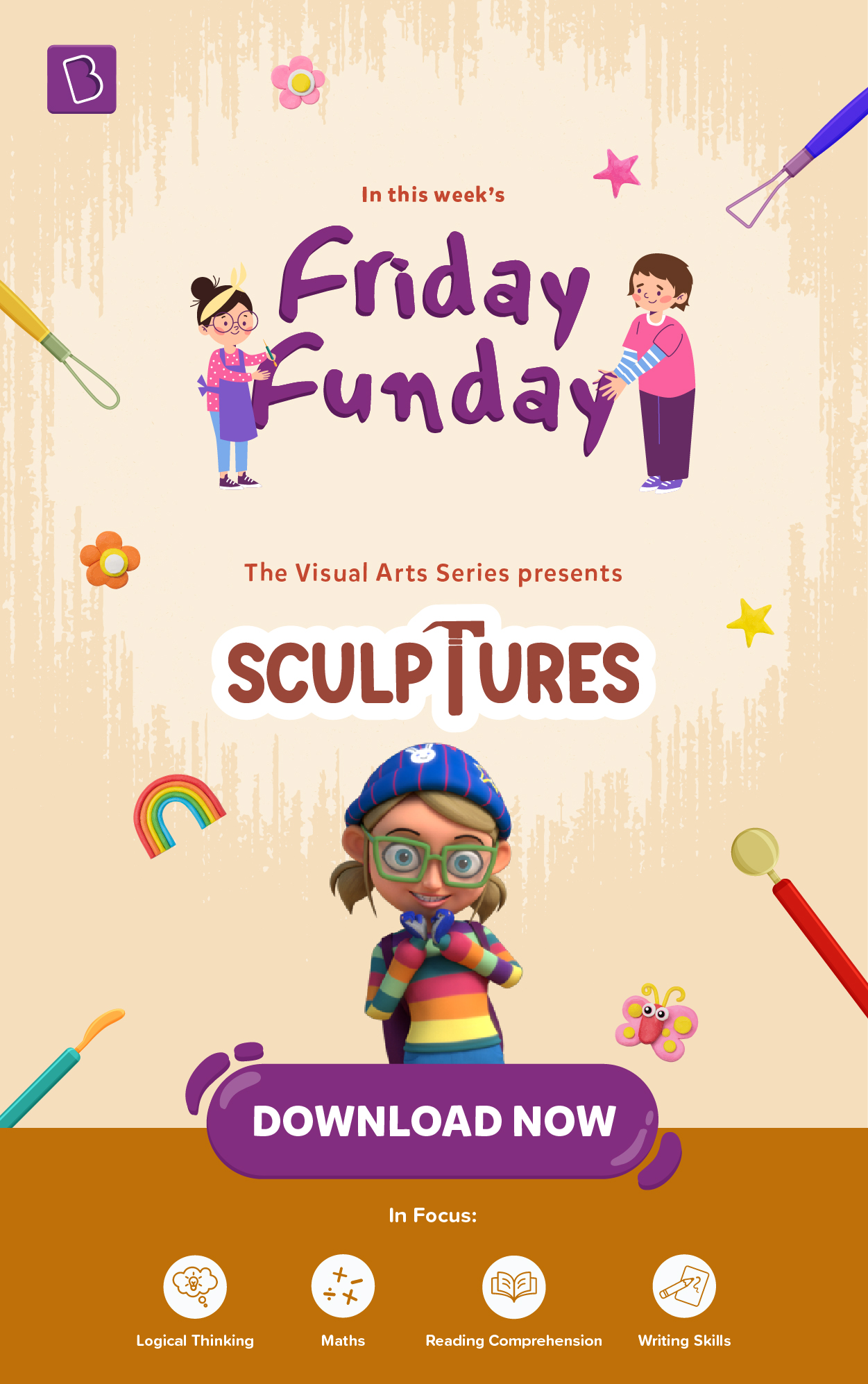 ---