Welcome to Friday Funday Fun Activities!
We have put together fun activities and worksheets around the spoken word that will help your child develop logical thinking, reading comprehension, maths and writing skills.
In this printable, we have included: 
Reading comprehension passage that is all about spoken word and how it is different from regular poetry recitation. 

A maths circle that is fun and educational at the same time. 

A creative writing activity that encourages children to write and perform their first-ever spoken word. 

Colouring sheets, stickers and fun activities are also included. 
Are you excited? Check it out now!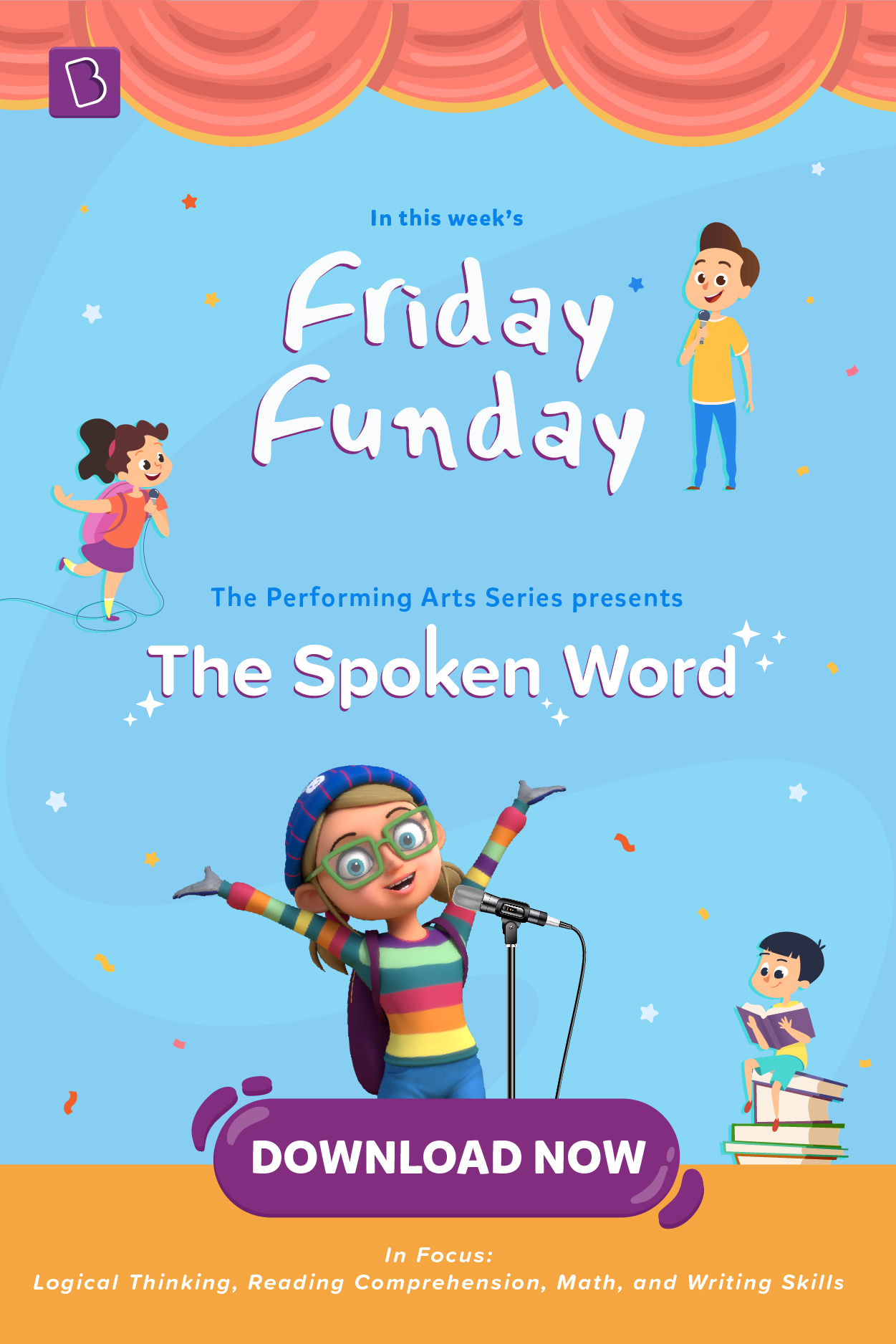 ---
The Friday Funday Technology series can be found

here

.

The Friday Funday Solar System edition can be accessed

here

.

The Friday Funday Performing Arts series can be found here.