We all have a certain affinity for the clothes we wear–be it a fancy dress with lots of embroidery or a special weave or a simple night dress that is extremely comfortable to sleep in. They are colourful and have wonderful designs on them. Our country, India, has always been famous for wonderful textiles. Many English words like Khaki come from Indian textiles. That is why, today, we will learn more about textile art through a variety of fun activities and photos.
In this printable PDF on textile art, you will also find:
A reading passage on textile art that has lots of great information about our textile heritage, photographs and much more. We have also included multiple choice questions for you to check your understanding of the topic. 

A maths puzzle that tests your knowledge of the magical number 3. 

Non-verbal puzzles that will push you to think harder as you think of the correct answer. 

A creative writing activity that will help you understand how textile art plays out in everyday life. 

To make the weekend more enjoyable, this PDF also includes games like finding the hidden objects and the missing fruits.  

With a colouring page, stickers and so much more, this PDF on textile art will be one to remember. 
Excited? Download the fun activities PDF for children here.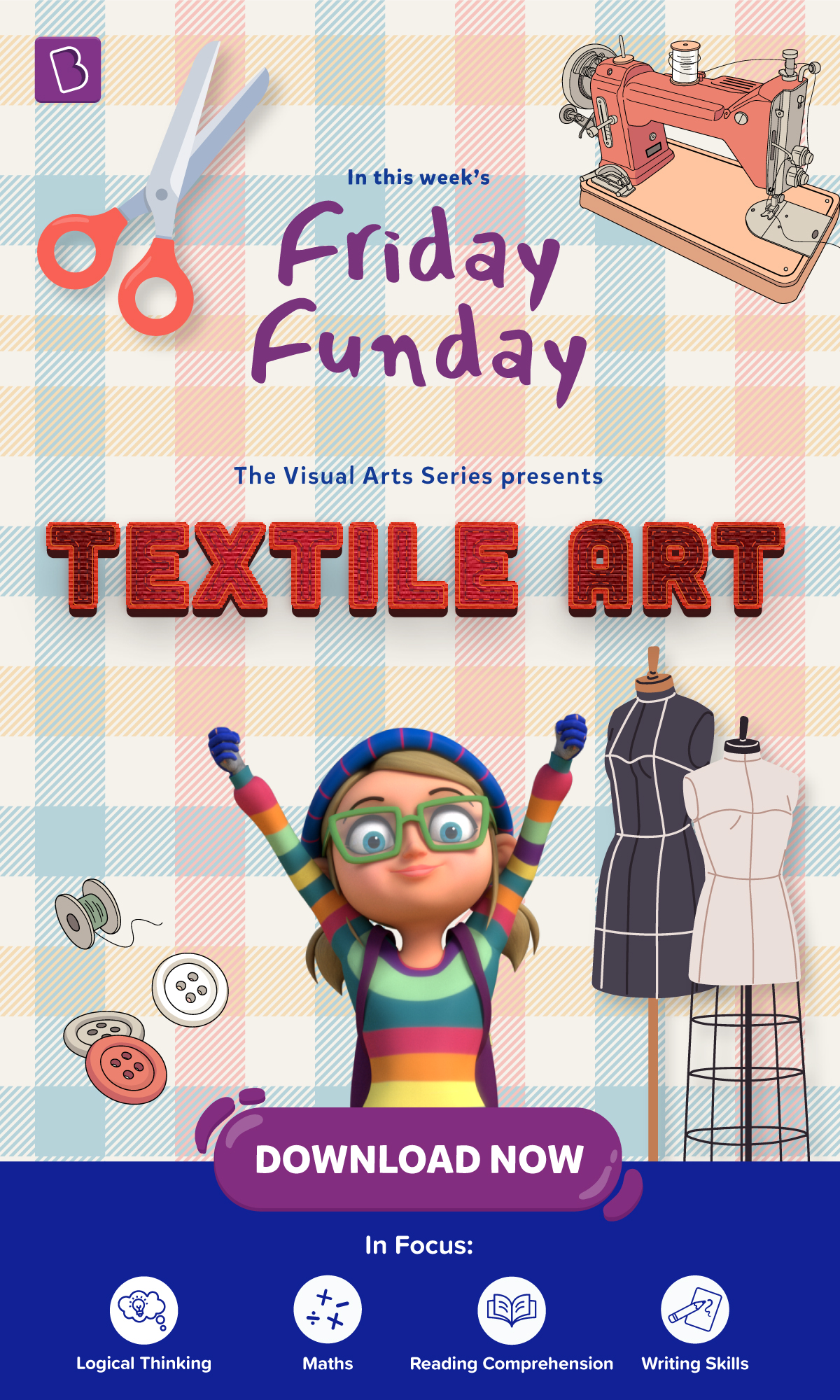 ---
Browse through other fun activities here: