Earth has so many different environments that make it possible for life to exist. Each one is different and will teach you a different way to live, whether you are a person, an animal or a plant. Today we are going to explore the coldest of them all– the tundra. It is a harsh climate. Having said that, there is more to this wonderful tundra than just cold weather. Let's explore that through this printable PDF that contains information on the tundra ecosystem for kids along with some fun activities.  
In this printable PDF on tundra, you will find:
A reading passage with

interesting facts, thinking questions and photographs about the tundra, which will help you understand it better.

A maths activity that requires you to solve the equation and find it on the number block. It will help you sharpen your maths skills and have fun spotting the hidden equations. Perfect, right?

A couple of non-verbal puzzles that need you to choose the two options that would help complete the given image. 

A creative writing activity that will require you to stretch your imagination as you think of your life as a lovely polar bear living in the Arctic tundra and write a convincing letter to the humankind. 

This PDF is packed with exciting weekend activities, including a spot-the-difference game, a colouring sheet of the tundra, stickers and much more.
Excited? Download the tundra ecosystem for kids and fun activities here.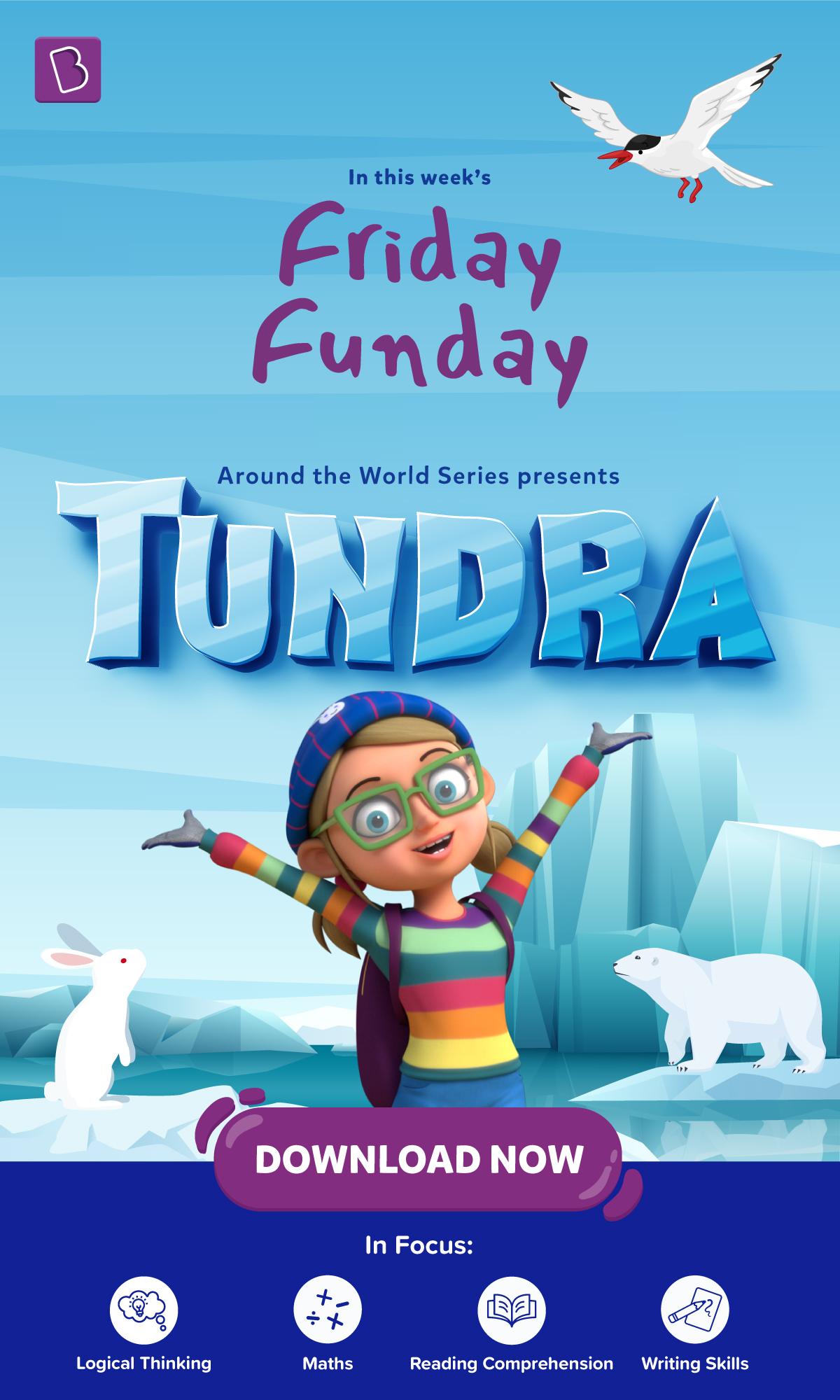 ---
Browse through other fun activities here: