Doodles can be found in the most unexpected places, like in the margin of a book or the last page of the notebook. It is one of the free-flowing art forms that has no set rules. All you need is paper and a pencil. You can simply start by drawing some lines and shapes and move on to bigger, more complex things. So, today, let's find out 'what is doodle art' through the fun activities in this printable PDF. 
Here, in this downloadable PDF, are some engaging activities to learn and practise doodle art: 
A little something to read that will help you understand the basics of doodle art. There are a few questions at the end to ensure that you've understood everything.  

Practise your maths skills with this fun puzzle. It requires you to locate the numbers and then solve the equations. 

There are a couple of non-verbal puzzles in this PDF that will make you think a little harder to be able to solve them. 

A creative writing activity is also included to help you share your understanding of this beautiful art with others. 

There are a few fun activities like spot the differences at the end to make this experience fun. 

As always, stickers and a colouring page, and much more is included to end this experience of learning doodle art on a high note. 
Excited? Download the fun activities for children here.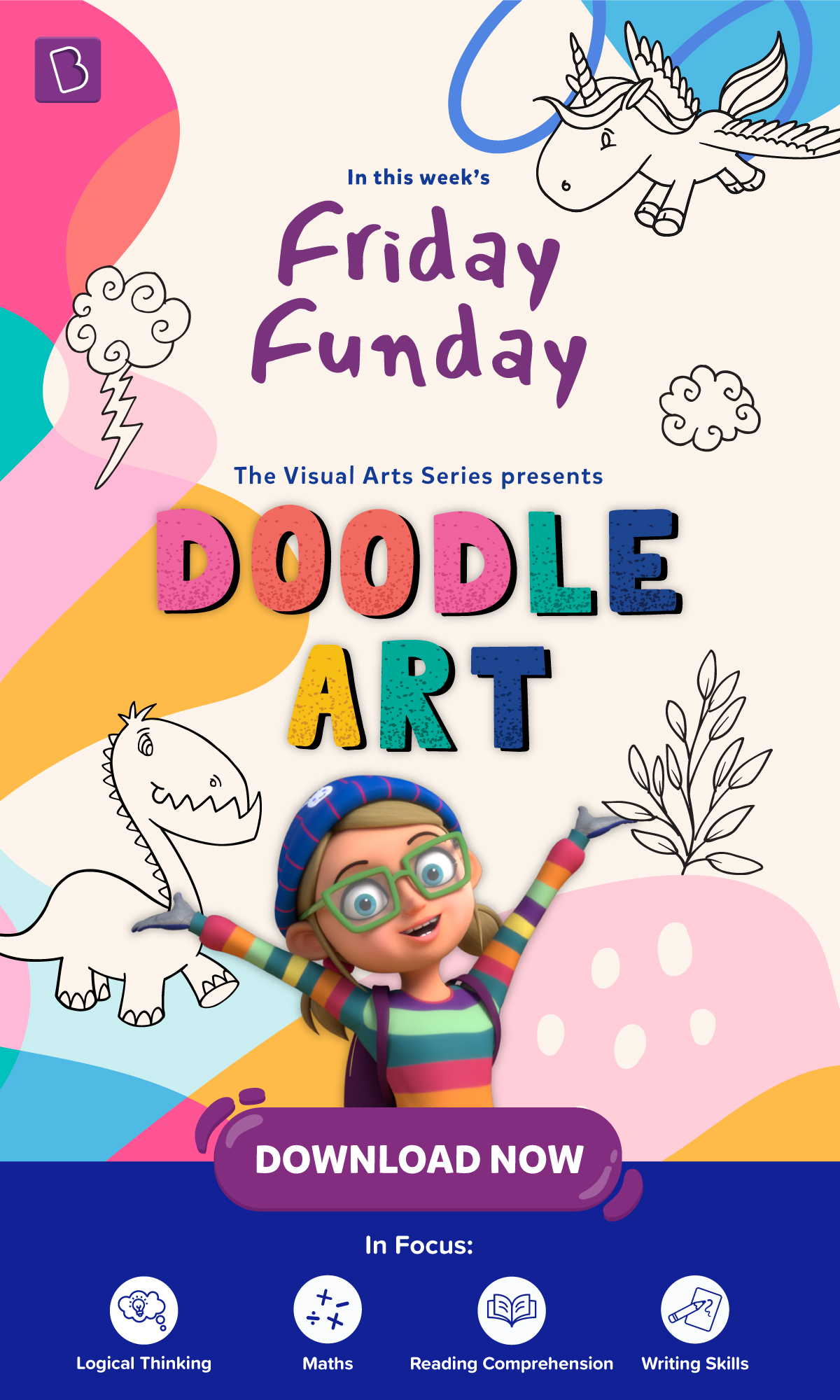 ---
Browse through other fun activities here: