Have you ever been able to guess what was inside a box or what the story was about just by looking at it? That is the magic of graphic design! From candy wrappers to storybooks to stickers and billboards, this wonderful art is a part of everyday life. There's a lot more to this art than the use of different colours, shapes and fonts. That is why today we will explore 'what is graphic design' through fun activities in this printable PDF. 
This downloadable PDF will help your child understand the study and effort that goes into making stunning designs that we all love. It will also allow them to explore this beautiful art for themselves through a series of fun activities. 
So, in this printable PDF with fun activities, let's explore 'What is graphic design'?
A reading passage for children to grasp different components of graphic design. 

A colourful mathematical activity for children to revise numbers. 

There are a few non-verbal puzzles to engage in some mental gymnastics and exercise thinking skills. 

A fun creative writing activity is also included to help understand graphic design and how it plays out in everyday life. 

As always, stickers and a colouring page along with some fun activities are included to make the weekend a little more joyful. 
Excited? Download the fun activities for children here.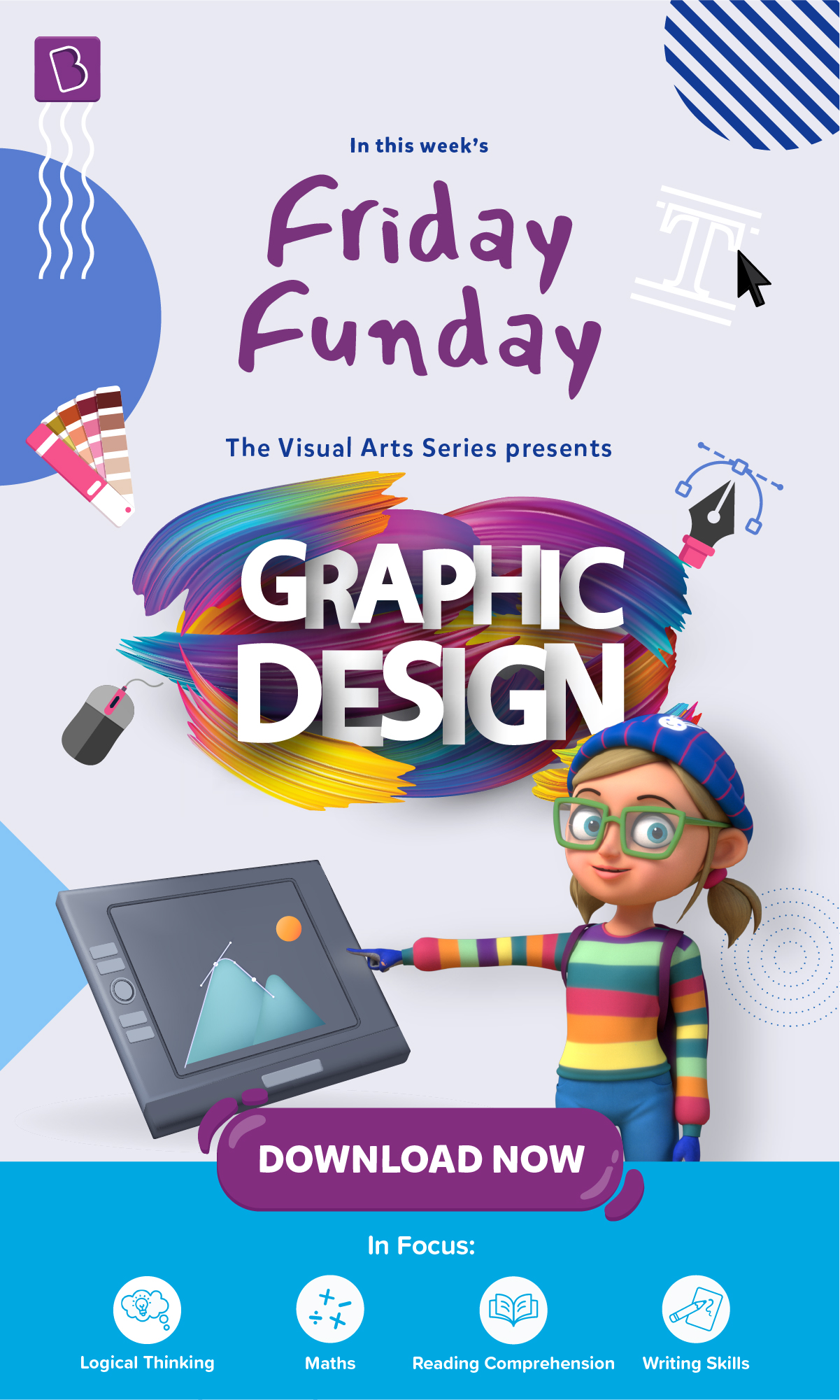 ---
Browse through other fun activities here: