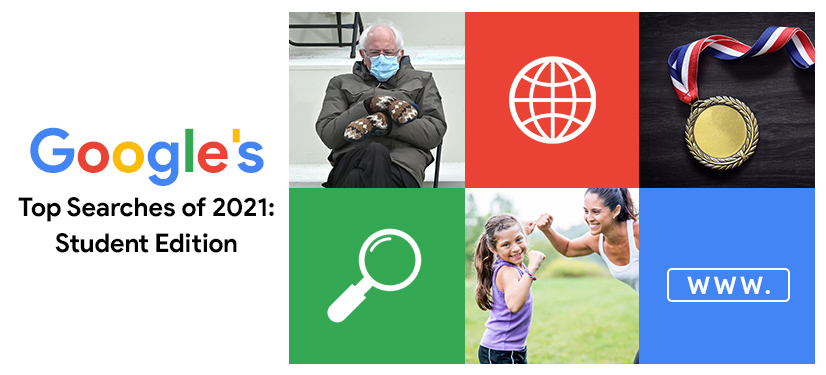 With the Coronavirus pandemic still causing havoc around the world and the climate crisis unresolved, much of 2021 had also been gloomy but the year had its good moments too. Now, as we are at the end of another interesting year, it's time for an annual recap! Unlike 2020, which threw massive curveballs at us, we could perhaps safely say that 2021 brought in a lot more hope, joy and strength! In times like this, it's always best to look back one last time, before we step forward into the future.
This time, we are looking at 'the year that was' a tad bit differently — through the eyes of Google searches! What did the world search for the most in 2021? What caught the attention of youngsters across the globe in the past year? What are the online trends that caught our attention? Let's dive in to find out!
We got the Gold!
The first search that stands out, especially in India, was in August 2021 when the country's young and old searched for gold medal more than ever before. This was right after Neeraj Chopra became the first track and field athlete to win a gold medal for India at the Olympics. Chopra scripted history by becoming the first Indian Olympian to win a gold medal in athletics after his 87.58 metres javelin throw in the finals.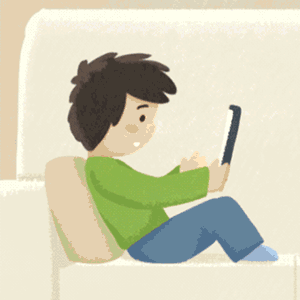 When scrolling has no end
Blame it on the pandemic, quarantine or work/study from home, the term doomscrolling was searched more than ever in 2021 globally. What does it mean? Doomscrolling or Doomsurfing is the act of spending an excessive amount of screen time devoted to the absorption of negative news. Increased consumption of predominantly negative news may also result in harmful psychophysiological responses in some.
Thanks Bernie!
Following the innumerable photos of Bernie Sanders sporting knitted gloves at the US 2021 presidential inauguration, mittens were Googled about more than ever before worldwide. Youngsters had a field day coming up with exciting and funny memes that flooded all social media platforms throughout January 2021 and even later.
Here's to being positive!
The term body positivity was searched at a record high, approximately over 13 lakh times, in 2021 around the world. Body positivity refers to an assertion that all people deserve to have a positive body image, regardless of how society and popular culture view ideal shape, size, and appearance.
Canal conundrum
The Suez Canal became a breakout search worldwide in 2021, when it was blocked by one of the largest ships in the world, thus disrupting global trade. A breakout search on Google means that the search term grew by more than 5000 percent at a given point of time. This was around March 2021, when a cargo ship measuring over 1,300 feet by 190 feet got stuck in the Suez Canal. It took more than a dozen tugboats to dislodge the vessel over six days.
Importance of mental health
The topic of mental health took centre stage throughout 2021 and the world searched for how to maintain mental health more than ever before. The pandemic didn't just affect front-line workers and medical staff, but also those who lost their loved ones, spent time in hospital, navigated changes in their working lives or experienced uncertainty in their lives in general. "How to maintain mental health" saw more searches this year than ever before, as well as "how to recover from burnout".
Climate change is definitely real
From major cities to tropical islands, the world searched for impact of climate change in record numbers during 2021. "How to reduce your carbon footprint" spiked 4,250 percent on Google Trends in August 2021. Fiji was one of the islands where people searched for the impact of climate change the most.
What is Retrograde?
The term retrograde comes from the Latin word retrogradus, which literally means "backward step." As the name suggests, retrograde is when a planet appears to go backward in its orbit, as viewed from Earth. Around the month of June 2021, what is retrograde became a breakout search on Google.
Can you spell it?
In July 2021, the worldwide search interest for spelling bee winner reached a five-year high. After Zaila Avant-garde, a teenage basketball prodigy became the first African-American to win the 2021 Scripps National Spelling Bee, the winning word 'murraya' (a genus of tropical Asiatic and Australian trees) became a breakout search on Google.
Cryptocurrencies anyone?
Dogecoin (DOGE) was created as a lighthearted alternative to traditional cryptocurrencies like Bitcoin in 2013. The name and Shiba Inu logo are based on a meme. It was created by software engineers Billy Markus and Jackson Palmer. Dogecoin became a breakout search in May 2021, when people around the world searched for ways to invest in it.
What are you guys looking forward to in the new year? Tell us in the comments below. Until then, check out other interesting stories on the Learning Tree blog: 
Mission Protection: What Happened to the Ozone Layer?