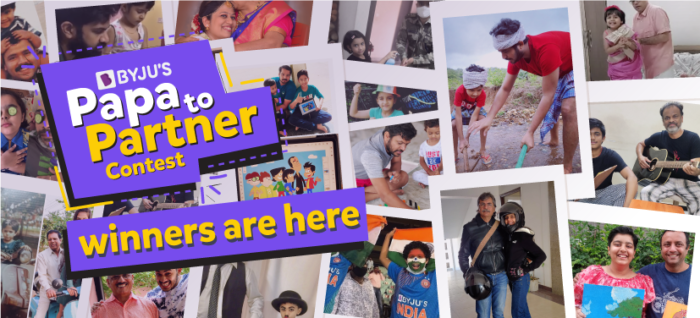 On this Father's Day, we asked you to send us your pictures and videos of the moments when your papa became your partner. The entries we got were so full of love, joy and warmth and we loved each one of them.

Today is the day you've all been waiting for! We are finally announcing the lucky winners of our #PapaToPartner Contest.
We'd like to say a big thank you to everyone for participating! We were truly overwhelmed by receiving your cute and loving pictures/videos, they were all amazing! And now we'd like to congratulate our top contestants who become the undoubted winners. Here are the entries that just won our hearts! 

Congratulations to all the winners! We will get in touch with you soon.
Kindles and goodies are coming your way! 😀