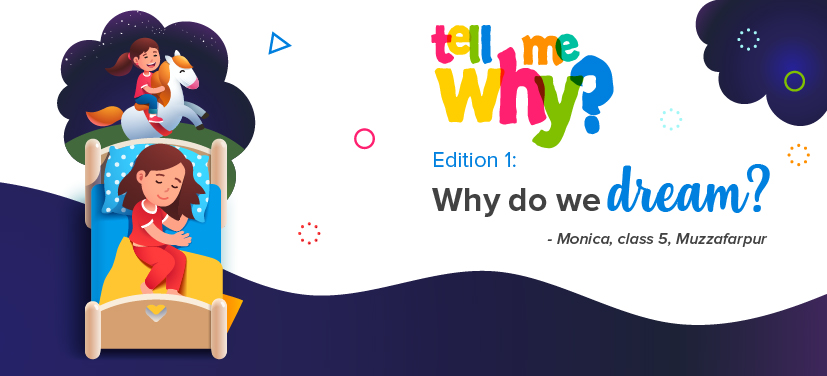 Presenting our new series – 'Tell Me Why…' where we explain to you, the 'why' behind anything and everything that's been on your mind! So go ahead and ask us a question that starts with 'Tell Me Why'. We'll pick the most intriguing questions and feature them along with an illustrated answer on The Learning Tree Blog.
To ask your question, fill-up the form here:
Submit a 'Tell me Why' question
Today we are answering a very interesting question asked by class 5 student, Monica from Muzaffarpur. She wants to know,
Why do we dream?
Walt Disney once said 'If you can dream it, you can do it'. While these might be very inspiring words for some of us, it might just be the worst fear for the rest of us. Afterall any dream has the potential to turn into a nightmare! What if the only thing you want from life is for your dream to never come true!
Good, bad or ugly, whatever your dream may be, why exactly do we have them in the first place? Why are so many of our dreams so bizarre? Why do some of us remember our dreams while others don't? It's time we uncover the truth behind dreams!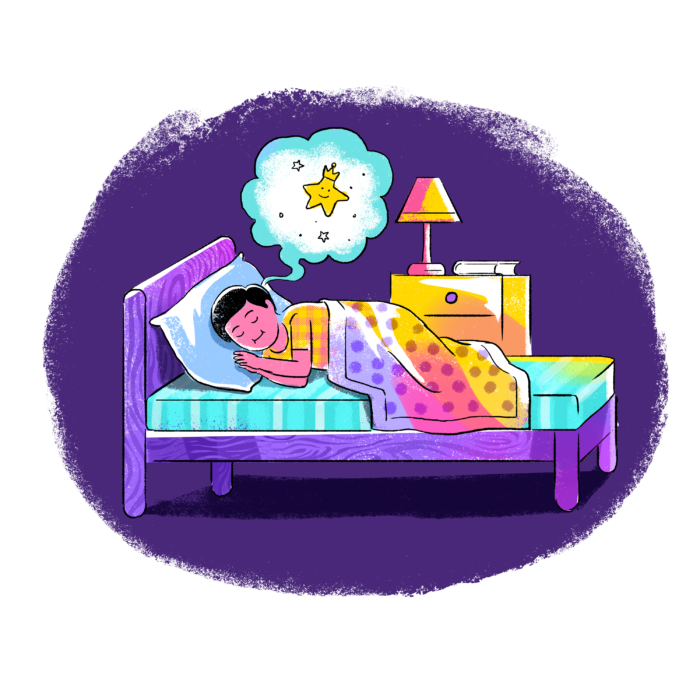 When we sleep, all of our body sleeps, except our brain. It is still working although not entirely. While sleeping, some parts of our brain such as the ones that regulate feelings and our observations for the day keep working, while others like the ones responsible for logical thinking and reasoning, shut down. That's the reason why everything is possible in your dreams. You can fly, breathe in space without a spacesuit, run faster than a train, eat up a whole building made of biscuit, and even get attacked by a dinosaur! But what exactly happens in our brains and behind the scenes when we dream. How exactly do we dream in the first place?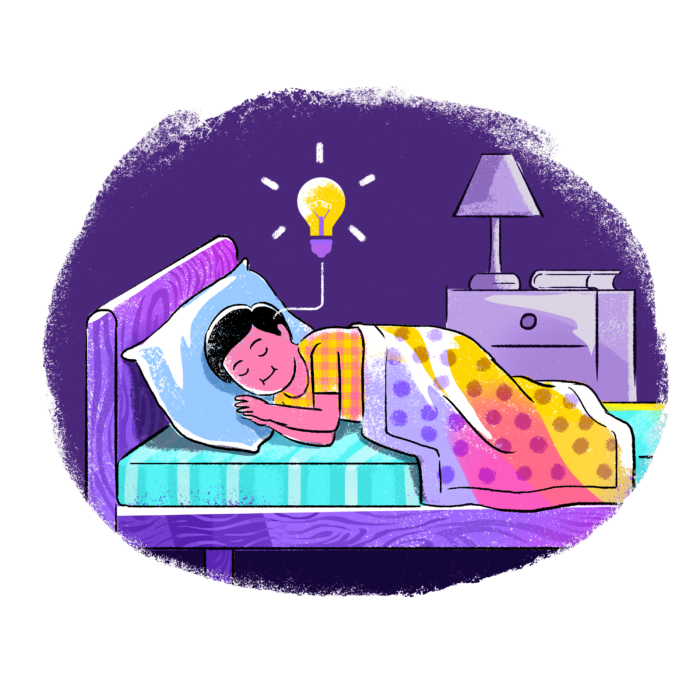 Our body goes through what can be termed as a 'sleep cycle', which comprises different levels or stages of sleep. The most important and deepest level of sleep is termed as 'Rapid Eye Movement' or REM sleep. It is called so because, in this stage of our sleep, our eyeballs move side-to-side rapidly, but nobody can see them because our eyelids are shut. Yes, you read that right! Every night, your eyeballs zig-zag in your eye sockets at great speeds but you will never be able to notice because your eyes are shut! Isn't it crazy? 
Experts believe that REM sleep lasts for about 90 minutes, which makes up about 20-25% of your total sleep. You may have more than one REM cycle in your sleep. According to experts, it is in the REM phase of our sleep that we see dreams, due to increased brain activity, particularly in the visual cortex and other areas of the cortex.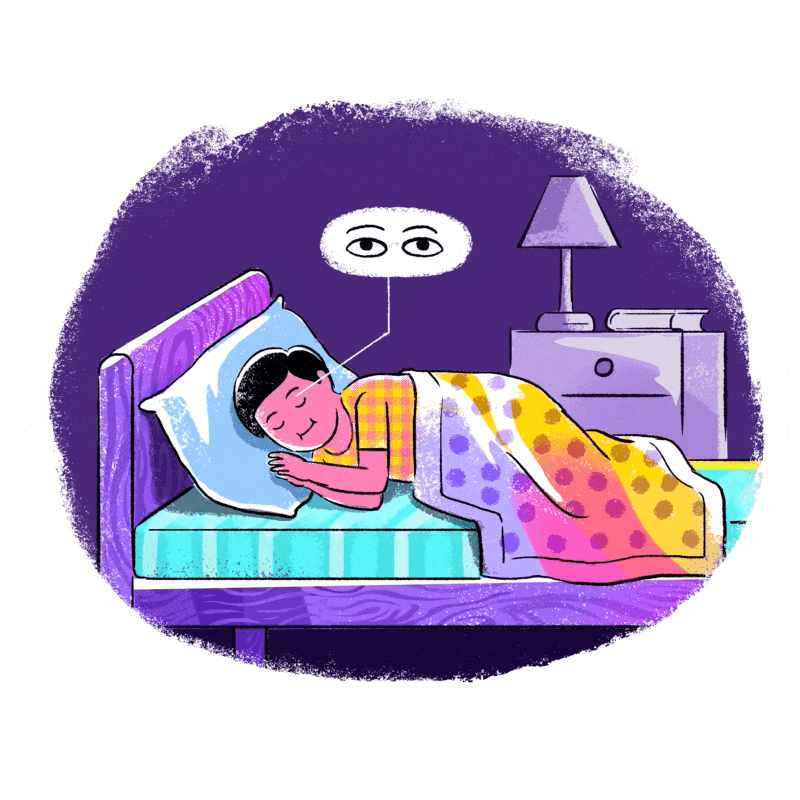 Now that we have some idea of how and when we dream, let's try to address Monica's question of why we dream. The short answer is that we simply don't really know why we dream. But that hasn't stopped science from trying to find out. While it's still hard to describe what dreams are, some experts believe that dreams are a way of processing and filing away all the sights, smells, sounds, tastes, and events of the day. In a way, dreams are autobiographical thoughts, based on your recent activities, conversation, and other events of your life. Perhaps your brain works out which parts to remember and which to forget. If you have a problem, sometimes dreams can appear to reflect what's going on – so if you have an upcoming exam and are a bit worried, you might dream about being chased by your books!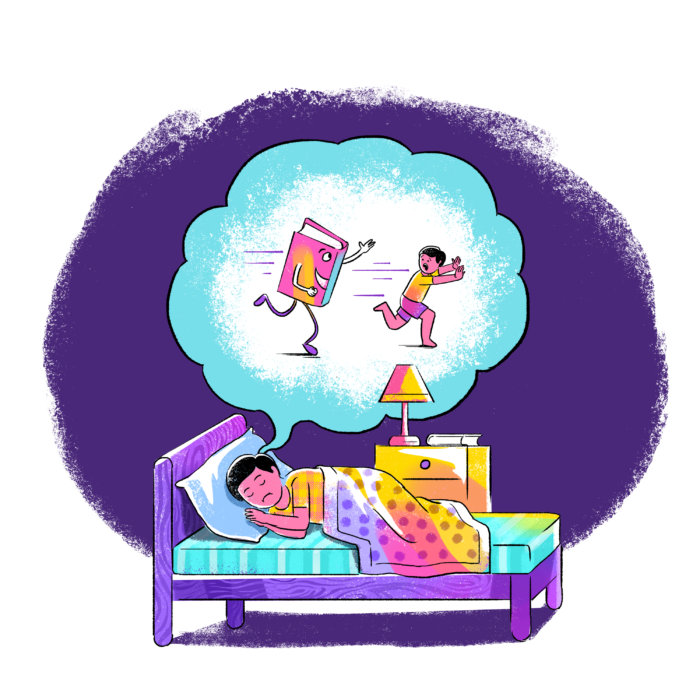 Another theory about why we dream is that dreams help facilitate our creative tendencies. Many artists and even some scientists, credit dreams with inspiring some of their most creative work. You may have awakened at times in your life with a great idea for a movie or a song, too. The reason behind such dreams is that without the logic filter your thoughts and ideas have no restrictions, so they work uninhibited creating some much-needed space for creative flow.
Now you may be wondering how many amazing ideas you missed out on just because you can't remember your dreams! But all of us dream (except in some rare medical conditions). So why is it then that you often can't remember your dreams?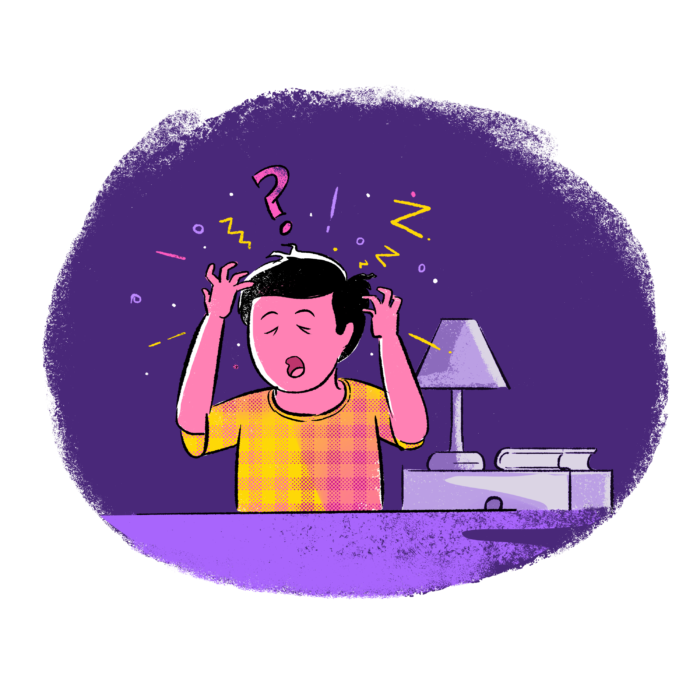 The reason some of us cannot remember our dreams is a tiny part of the brain called the Hippocampus! It is that region of the brain that is responsible for moving information from short term memory to long-term memory. Researchers discovered that one of the last regions to go to sleep in our body is the hippocampus. Hence it's also one of the last areas to wake up. So, you could have this window where you wake up with a dream in your short-term memory, but since the hippocampus is not fully awake yet, your brain is not able to keep that memory. And so, it's just  a matter of luck, as to when your hippocampus wakes up when it comes to remembering your dreams! 
So now that you know a bit more about dreams and dreaming, we hope you won't lose any sleep over dreams now! 
We'll be back next month with another one of your 'Tell Me Why…' questions, until then have a good time, have sweet dreams!
To ask your own 'Tell Me Why…' question, fill the form below: