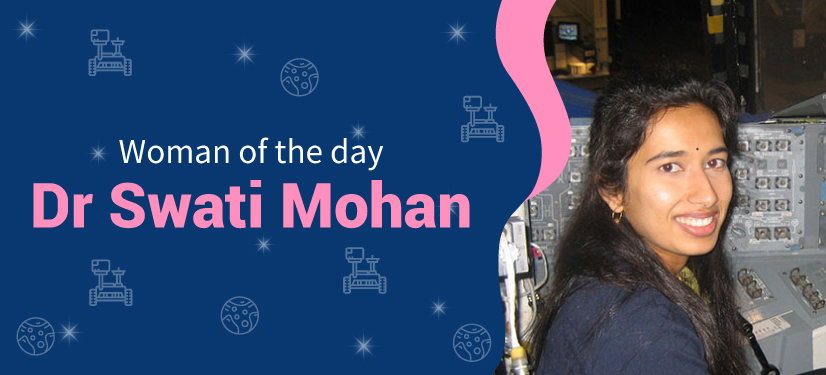 "Touchdown confirmed!" These are the words that the world anxiously waited for as NASA's Perseverance rover made its descent onto the surface of Mars. But here in India, something else besides the landing process caught our attention. It was the voice of Dr Swati Mohan, the person who relayed the touchdown message. Until that day, she was a relatively unknown individual. But she quickly became a viral sensation on Twitter when people, especially in India, realised that she is an Indian-origin woman playing a crucial role in this mission. 
Many were instantly reminded of another Indian-origin woman in NASA, Kalpana Chawla, the astronaut who died in the tragic accident of the Columbia Space Shuttle in 2003. Dr Mohan may have a different kind of job when compared to Kalpana's, but it is equally important, as she is now the 'eyes and ears' of the Perseverance rover, a machine that's trying to find signs of ancient life on an alien planet. 
Having moved to the US from India at the age of one, Dr Mohan grew up in the Northern Virginia/Washington DC metro area. She did her graduation in engineering from Cornell University and is a postgraduate from Massachusetts Institute of Technology (MIT). She later got her doctorate degree from MIT too. 
Like most people interested in astronomy, Dr Mohan picked up an interest in space-related stuff after watching Star Trek for the first time at the age of nine. However, this did not translate into a life-long obsession, as until the age of 16 she had a dream of becoming a paediatrician. 
However, one physics class changed the course of her life, after which she became fascinated with the subject and thereafter decided to do engineering as a means to pursue space. So, after her graduation from MIT, she joined NASA as a Missions Operation Systems Engineer in 2004. 
Soon enough, she slowly went up the ranks in the organisation to become part of the Mars Missions Programme and also a member of the team behind Saturn's Cassini Mission. At present, she is the Guidance, Navigation, and Controls Operations Lead at NASA's Jet Propulsion Laboratory in Pasadena, California, and is the one who makes sure the Perseverance rover is in its correct position throughout the mission.
The story of Dr Mohan is one that can inspire young girls around the world to pursue their dreams no matter what the challenges they face. All they have to do is identify a passion, dream big, and work hard to achieve it, just like Dr Mohan.
Here's a toast to all the talented girls and women out there! Happy Women's Day!