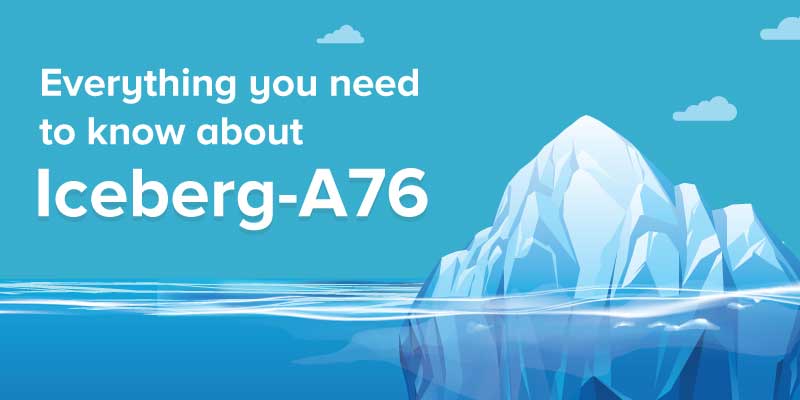 Last month, a massive slab of ice sheared off from Antarctica and is now floating freely on the Weddell Sea. What's the catch though, as icebergs breaking away is a common occurrence? The latest one happens to be the largest iceberg in the world, which broke away from the western side of the Ronne Ice Shelf.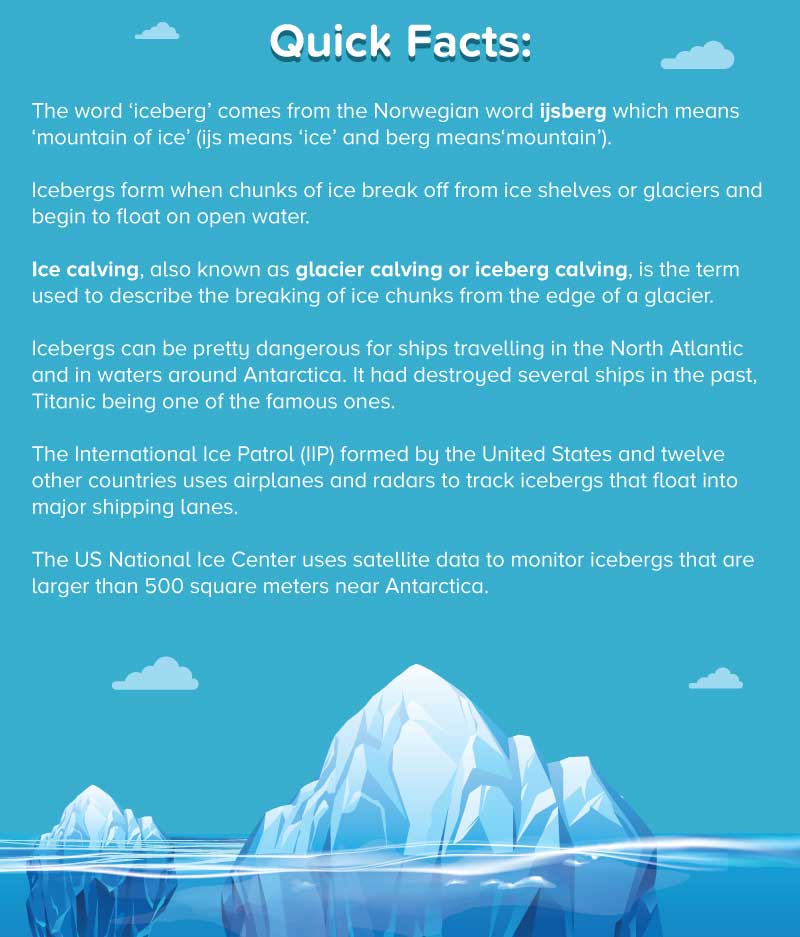 The newly calved iceberg was spotted by the US National Ice Center using satellite images captured by Copernicus Sentinel-1. It measures around 170 kilometre long and 25 kilometre wide, with an area of 4,320 square kilometres (roughly three times the size of Delhi!). The iceberg also earned the name A-76, after breaking a previous record. The previous world's largest title holder, iceberg-A23A, was approximately 3,880 square kilometres in size and has been floating in the Weddell Sea since 1986.
Did You Know?  
Weddell Sea is a heavily ice-packed sea that caused several hindrances to early ship exploration. One such famous incident was that of the iconic 'Endurance' ship of Antarctic explorer Sir Ernest Shackleton. The ship was launched in 1912 from Sandefjord in Norway. Unfortunately, it crashed in a pack of ice and sank deep into the Weddell Sea.
---
Read Also: After Yaas and Tauktae, the next cyclone will be named Gulab. Do you know why?
---
Have you ever wondered where these icebergs get their names from? Who performs these naming ceremonies and in what order? Let's find out!
Who names these icebergs?
The US National Ice Center is the only organisation that monitors and names all icebergs worldwide. This multi-agency operational center was established in 1995 and is operated by the United States Navy, the National Oceanic and Atmospheric Administration and the United States Coast Guard.
What's in a Name?
Apparently, a lot. The name of the icebergs represents its birthplace, in a way! Here is how it works.
The USNIC has divided Antarctica into 4 sectors – A, B, C, D.

Each iceberg that falls under a sector is named after it, followed by a running number. For example, the first iceberg to calve from sector B would have been B1, the second iceberg would have been B2 and so on.
When those icebergs further break up, a letter is added as a suffix. For instance, when Iceberg B15 calved from the Ross Ice Shelf in 2000, it initially had an area of 11,000 square kilometres. But in November 2002, it broke again, producing B15A with an area of 3,000 square kilometres. A few years later, B15 further broke into several pieces, producing B15B, B15C, B15D, and so on. (Quite a lot of siblings!)
So now you know where Iceberg – A76 belongs and how it got its name.
---
Read Also: Missing lakes with liquid water finally found on Mars
---
What's next?
Although periodic calving is a part of the natural cycle, unfortunately that cycle has been affected by several calamities, especially in the Antarctic. The Antarctic ice sheet is melting faster than the rest of the world. This is causing rapid melting of snow and ice covers as well as the retreat of glaciers, especially around the Weddell Sea. According to scientists, this fast disintegration of several large icebergs in recent years is due to global warming. There may soon come a time when all these icebergs will break off, affecting the ecosystem on a large scale.
Do you know any uncommon facts about icebergs? Do share them with us in the comment section.