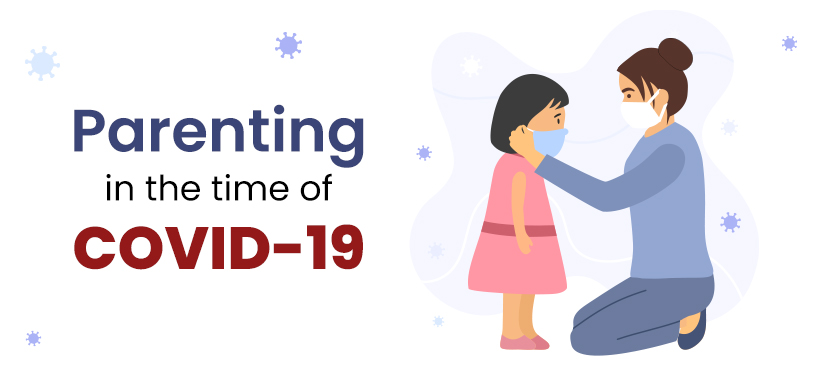 The ongoing pandemic has impacted all of us in one way or another. It has brought a lot of uncertainty into our lives which has now translated into stress and worry. Separating work from home and home from work has been extremely difficult and has caused a lot of stress. Safe to say, most parents have increased stress levels, more than they were in the pre-pandemic era. 
It is times like the ongoing pandemic when we should look out for each other and identify the kind of support that we can offer to one another. Naturally, the ones who need the maximum amount of care are our children. Great care must be given to the way we deal with their worries during uncertain times. Therefore it would do a world of good if parents know how to insulate their kids from stress, and keep them cheerful and happy at home.
Almost every parent wants to keep their young children away from their stress and worries. However, parents need to know that children pick up on everything. All children can, to some degree, sense that their parents are under stress, worried, or not relaxed even when they appear calm. Here is something you can do to help your child through the stress of the pandemic. 
3-Step Process To Help Children Feel Secure In Stressful Times
A guideline published by UNICEF and Childline India Foundation, Psychosocial Support for Children during COVID-19, mentions a process that parents can use to help their children through stressful times. 
Step 1 
Listen: Children can often sense that something different from usual is happening. Giving them the opportunity to express their thoughts and feelings or inviting them to discuss what they are thinking will give them a platform to share their concerns and ask questions. 
Step 2 
Comfort: After listening to their concerns, comfort them by using simple means such as hugging them, telling stories, playing games, etc. Also praising them for displaying their strengths such as being courageous, helpful, etc can help the child feel better. 
Step 3 
Reassure: Once the children are comforted, and they feel heard, parents need to reassure their children that they are prepared to keep them safe. Ensure that you are providing them with accurate information published by verified sources such as WHO or government websites. Remember to keep it simple and age-appropriate. 
This is a difficult time for all of us, especially for parents. Ensuring children's psychosocial and emotional health may be a bit more challenging during this difficult time. Parents can try to keep routines as structured and consistent as possible. Parents can try to find ways to divert the child's attention to other topics, if in case the child is getting overwhelmed with all the pandemic talk happening around. While parents need to answer questions asked by their children, there is no need to volunteer information that might worry them. Keep checking in on your child using the three-step process mentioned above. 
Parents may find that reading the UNICEF articles mentioned in the references can provide them with many useful parenting tips tailored to the ongoing pandemic. Do go through them, if possible. 
Did you find this article helpful? Would you like to share any parenting tips for other parents? Do you want us to cover more such parenting in pandemic-related articles? Do let us know in the comments below.  
Disclaimer: Though we have verified the source of this information, parental discretion is advised. 
Reference:
Kids Pick Up On Everything: How Parental Stress Is Toxic To Kids by David Cole

Brown, Samantha & Doom, Jenalee & Watamura, Sarah & Lechuga-Peña, Stephanie & Koppels, Tiffany. (2020). Stress and Parenting during the Global COVID-19 Pandemic. DOI: 10.31234/osf.io/ucezm. 

Psychosocial Support for Children during COVID-19: A Manual for Parents and Caregivers. (n.d.). UNICEF India Country Office and CHILDLINE India Foundation. https://www.unicef.org/india/media/3401/file/PSS-COVID19-Manual-ChildLine.pdf