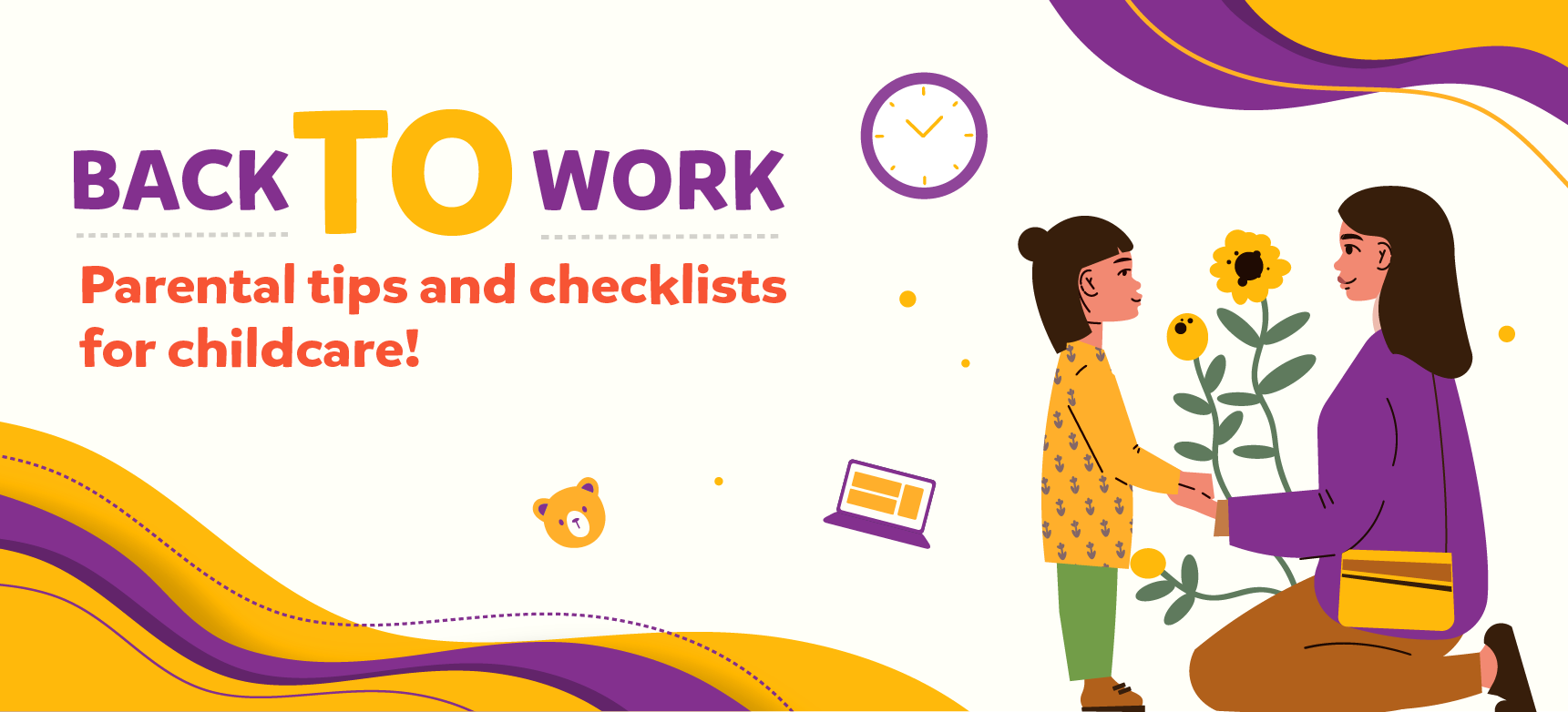 Returning to the office requires you and your child to adjust to the change in routine while dealing with mixed emotions. Fluctuating between excitement and guilt is not easy. Amid these overwhelming emotions, it is crucial to devise a plan which does not affect your child. Here are a few tips and checklists that can make the transition agreeable for both of you.
TIPS
1. A pre-planned visual representation
Knowing in advance helps children. Use a calendar and strike off days that accord to preparedness. Saying things like, "Mommy will not be around when you return from school," will give them a heads up. Ease their worry by telling them what happens in the interim and what time they will see you again.
2. Benefiting from the break
Returning to the office has two-way benefits for both parents and children. It enables parents to display their kids about having a social life outside the house. Children can also acquire new skills at this time that is at their disposal.
3. Acceptance is helpful
It might not be smooth sailing initially but believing that you are doing your best is important. Over-expecting from yourself or your child about the sudden changes is not fair to anyone. Pampering your child until they get used to the transition is a welcome option.
4. Always keep time to connect
Irrespective of your work schedule, it's essential to keep aside some time solely for your child. The undivided attention helps your child to know their significance to you. This exercise is a demonstration of your love for your child that helps them emotionally and mentally.
5. Assess their behaviour
If your child is behaving in an offhand way, treat it with empathy. Whether going to sleep at night is a struggle or a tantrum in the morning, handle it all with care. It's simply their way of expressing their dissatisfaction about the whole situation.
Besides all the aspects on the psychological front, you must ensure that this new change considers time for fun, things on the domestic side, at work and their daily routine.
Preparing and evaluating the checklists will help take care of everything else.
CHECKLIST
A. Prep in the work front 
 

   

Connect with your boss to understand what your first week at work looks like.

     

Pre-plan your outfits and shop beforehand if required.

     

Speak to your HR to find out the date and time you are expected to return.

      Keep the essentials within reach- your laptop bag, diary, etc.
B. Prep in the domestic front
 

   

Ascertain your budget for the month and plan meals accordingly- home-cooked or outside food.

     

Stock up on a week's groceries.

     

Plan the meals in advance.

     

Decide on restaurant options.

     

Determine the days you will be early and late from work.

     

Keep aside a day (Sundays most likely) to tidy up the house.

      Do the laundry in advance for yourself and your child.
C. Prep for your child
     

Find daycare and understand their requirements.

     

Make the payments to the daycare in time.

     

Create a list of emergency contact numbers.

     

Do a test run from home to the daycare centre and to work.

     

Establish a stable routine.

      Pack their bag along with an outfit change and a bed-sheet.
D. Prep for the fun times for both of you
   

 

A meeting with a friend.

     

An outing to the park with your child.

     

A haircut which simplifies your hair care routine.

     

Some free time for yourself.

      Cooking or other indoor activities with your child. 
Maintaining a work-life balance and being an important part of your child's early years is essential. Do let us know if you gave these suggestions a shot and how they turned out for you in the comments sections.