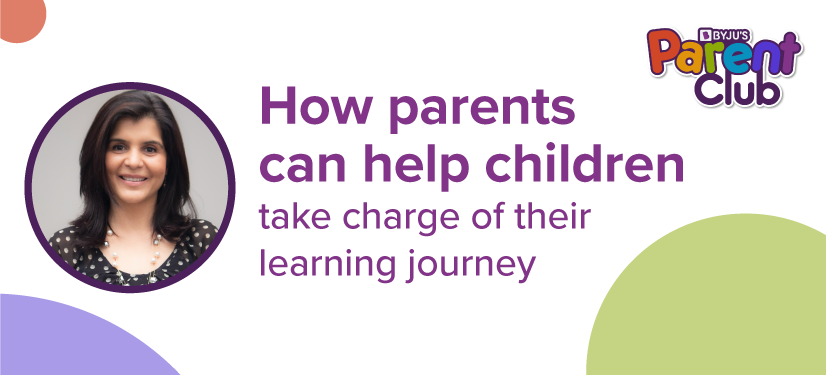 In this period of 'new normal' during which our work, home and social lives have been altered, remote interaction has become a staple of everyday life. Parents, however, have been asking an important question: 
'Is my child getting a holistic education online?'
To answer this question, BYJU'S, as a part of the 'BYJU'S Parent Club', flagged off its second webinar on September 2, 2021, focused on how parents can help children take charge of their learning journey. The virtual meeting was led by education expert Chetna Vasishth and was remotely attended by several parent bloggers and influencers from all over India. 
BYJU'S Parent Club was launched this year in July as a part of an endeavour to foster a close sense of community between the knowledge-sharing app and the parents.
Chetna, who is an expert teacher on BYJU'S knowledge sharing platform as well as a distinguished TEDx Speaker, spoke about the event, saying, "It was a special opportunity to bond with each one of the parents and to hear what they're thinking, so that together, we can shape the learning journey of their children." 
Chetna began the webinar with an interesting game-like icebreaker activity for the participants to get to know each other. Dubbing the activity 'Where in the world…?', she encouraged the participants to introduce themselves on camera, in the order of their geographical location shown on their video tile, starting with those from the north and then moving clockwise towards east, south and west. 
For people all over the world, particularly students depending on online classes, video conferencing apps have become the standard for connecting with others over the past few months. Leveraging this trending phenomenon, this icebreaker activity helped establish the idea that learning can take place anywhere, using any medium. There are different types of learning styles and, as their child's first teacher, parents can be creative in the varied ways they allow a child to comprehend the world around them.
The session explored other activities that were designed to help parents understand and be encouraged to adopt different types of learning styles. As the subject matter delved into different ways in which parents can give children ownership over their learning process, the parents also began to open up about their individual parenting experiences and the struggles they've faced with their own teaching methods. 
Children's minds are like sponges, thus making it important to inculcate in them the fact that learning lies in everything around them. As parents, we might not see the effects of these lessons immediately, but they will have a meaningful impact in the future, when the time is right.