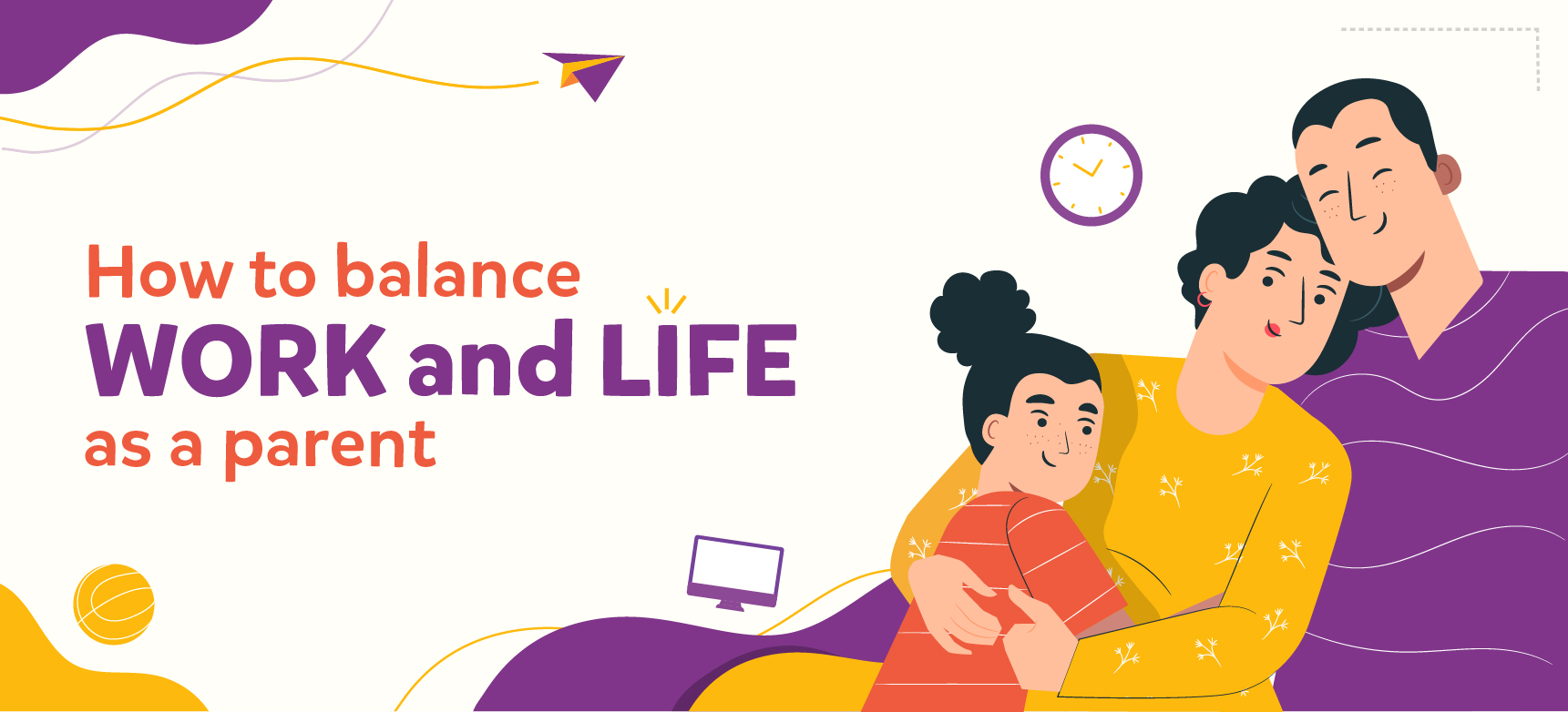 "There is no such thing as work-life balance. Everything worth fighting for unbalances your life."
― Alain de Botton, Swiss-born British philosopher and author
We have discussed before the common challenges faced by parents and how they affect their work-life balance. We know that there is no absolute solution or formula to successfully balancing work and parenting responsibilities.
But today, we'll look at a few tips from Dwayne Anderson's book, The New Normal Work-Life Balance, that will help you attain balance and harmony in your life.
Tip 1: The pursuit of work-life balance begins before you even start looking for a job. Parents, especially of young children, need to consider factors like location, which can affect your bonding time with your children.
Tip 2: Make it a point to ask your future employer about their views on work-life balance, telecommuting, culture, etc. Ensure that you have set your list of priorities and non-negotiables as a parent before discussing them with your employer. Usually, such things are mentioned on the organisation's website.
Tip 3: Work-life balance is essentially all about time management. Most people work closely with their managers. So communicating with your manager, understanding their schedule, and using it to your advantage can help improve your work-life balance. Set boundaries with your colleagues about your work timings and how late in the day you will respond to work messages.
Tip 4: If you are the sort of person who finds it difficult to take a break from work, then consciously work on that, as they are essential for a work-life balance and should be arranged as convenient. You could set more realistic goals that allow you to have more time and energy for your family since they are your priorities. You should also inspire your colleagues to take breaks as well.
Tips 5: Understanding when to do the deep work and when to make calls helps. By keeping your child and spouse's schedules in mind, you could plan your tasks accordingly. Know that a good work-life balance is as much work as a successful career, which rarely happens without strategy and thought.
Tip 6: Start your day on a beautiful, positive note and have breakfast with your family. It ensures you have eaten at least one meal with your family.
Though the concept of work-life balance makes perfect sense to all of us, we rarely realise that it takes concrete steps on our part to make it a reality. Although it can be hard to achieve in this constantly changing dynamic world, it is basically all about going through life in a way that leaves you feeling fulfilled and engaged.
Reference:
Anderson, D. (2021). The New Normal Work-Life Balance. (n.p.): Publisher s21598.