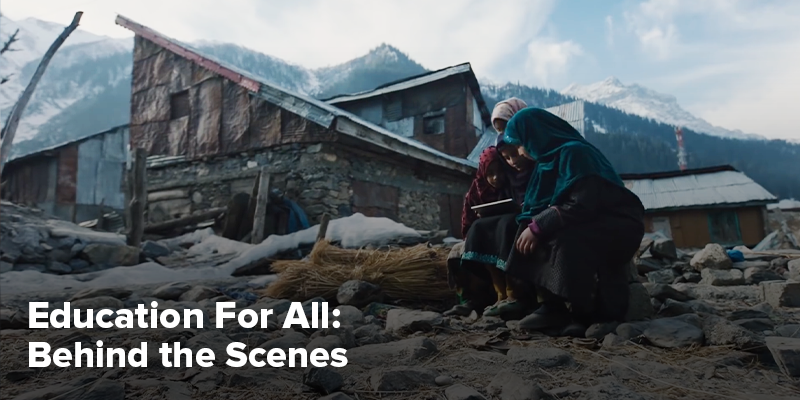 Education for All — a social initiative by BYJU'S, is empowering underprivileged children across the country with access to quality digital education. Currently, we are on a mission to impact 10 million children by 2025.
This 5-minute film, shot during the pandemic, gives you a glimpse of our efforts.
The film takes you along a heartfelt journey — into the frosty Himalayan landscapes and the scorching dunes of the Thar Desert — as we deliver hope to children, packed in little boxes of learning. It also touches upon the reality of living in remote lands, and every scene is carried along by a joyful melody, that leaves you with an overwhelming feeling of hope.
The storyline encompasses why we began the initiative, and how we plan to impact the lives of millions of children in the years to come.
---
A Scroll Through the Scenic Shoot
---
Watch the Education For All Film
Want to be a part of the movement?
See how you can contribute to the cause here.