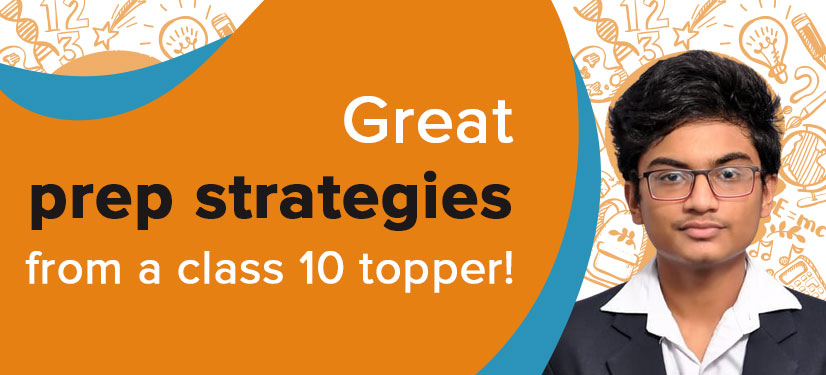 "BYJU'S definitely helped me in my board exam preparation. It helped me visualise concepts so I understood topics much better." That's what CBSE class 10 school topper Rahul TV had to tell when asked about how BYJU'S – The Learning App helped him in his class 10.
A self-assured young man of few words from Thiruvallur in Tamil Nadu, Rahul spoke to Team Storyweavers about his learning journey with BYJU'S and how the app helped him score an impressive 95% in the CBSE class 10 board examination.
Practice And Visualization
Rahul, an aspiring engineer, believes the BYJU'S study videos helped him get a firm grasp on Physics. "The visualisation in the videos is superb. Concepts like DC motor and generator were simple to understand because I was able to see them," said Rahul highlighting the impact of visual learning. "I matched what was taught in the app to what was taught in school and that simplified my studies", he says, discussing his straightforward approach to academic success. 
When it comes to practice for the boards, Rahul credited the questions that pop up at the end of every chapter on BYJU'S – The Learning App. "These questions helped me understand what to expect in the actual paper," the 15-year-old elaborates.
While Rahul modestly remarked that he didn't do anything special for his board exam preparation, Team Storyweavers found some unique aspects to his strategy! Here are some things that set Rahul apart!
A Thirst For Knowledge
A novel feature in Rahul's approach to studies is that he had a study-buddy with whom he exchanged all his notes! "I studied with my friend who lives near my house. He goes to a different school where they teach differently, so by swapping our notes I could learn better. In my school, they make concepts clear, whereas, in his school, they give more practice questions. So it helped both of us," explains Rahul elaborating this clever tactic. 
Another unique aspect of Rahul's personality is that he is a self-learner. "If I fix my mind on certain concepts, then I browse many things about it in depth. But I can't expect others to study that way or even for schools to teach that way. Instead, I can be more thorough when I study by myself," he says, showing a true spirit for learning.
Even Rahul's mother Vijayalakshmi mentions how her son was always self-motivated to study. "BYJU'S was really helpful and useful for Rahul. That's why we never had to tell him to study. He'd pick it (the BYJU'S tab) up himself, study, revise and do well," she says Vijayalakshmi T, Rahul's mother.
He wasn't always like this though. Rahul confesses. "It was my maths teacher who encouraged me to go out of the syllabus and learn for the love of learning. Maths also happens to be my favourite subject," he says. We don't think that's a coincidence!
A hard-working, confident student, Rahul's parting words to all those appearing for their boards are to find the right teaching method! He says, "Find a teaching method that works for you and stick to it. Don't experiment with too many things, it will only confuse you." 
With a dream to study in a premier college for higher studies, Rahul is still keeping his options open for his engineering specialisation. Team Storyweavers has no doubt that he will succeed in anything that he chooses! We wish Rahul all the very best for all his future endeavours!