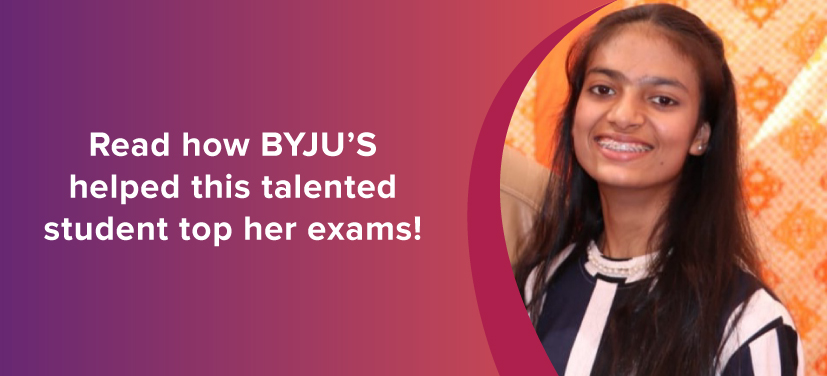 You don't often meet a student like Anupama Verma. A confident and bright girl from Jalandhar, Punjab, Anupama, scored a whopping 98.6% in her CBSE class 10 board exams. In an exclusive interview with Team Storyweavers, Anupama spoke at length about her learning journey and what it took to top board exams. Excerpts:
Multitalented To The Core
While speaking to Anupama, you realise that her outstanding academic performance is just one facet of her dynamic personality. "I love singing; it is my passion. I have been learning it since I was six years old. I have performed on many platforms. And last year, I performed at the Harballabh Sangeet Sammelan," she says. For the uninitiated, Harballabh Sangeet Sammelan is the oldest Hindustani classical music festival in the world!
If that's not impressive enough, Anupama has a few more talents up her sleeve. "I also play chess and have won various medals in tournaments. I also go to self-defence classes to stay physically fit," adds Anupama to an already impressive list of achievements.
But by far, the unique thing about Anupama is her attendance record in school. "I have never missed a single day of school," she says.
You read that right!
In 11 years of schooling, Anupama has maintained a perfect attendance record. When quizzed about the reason behind this, she says, "It never even occurred to me to miss school! Both my parents are working professionals with busy schedules, so my sister and I never had the chance to miss school, and we never felt like missing it either!", she says as a matter of fact.
In addition to all these impressive accolades, excellent academic performance has been a constant jewel in Anupama's crown of achievements. Helping her along the way is BYJU'S – The Learning App.
A Learning Companion Like No Other
 On the topic of BYJU'S helping her in studies, Anupama says, "I have never used a study application like BYJU'S before, and I have never used anything again after it – it's that kind of an application." The visualisation on the app makes Anupama feel like she is watching a movie. "You don't feel like you're studying because the videos are so entertaining. But at the end of it, you're still learning!" she adds excitedly.
She also credits her BYJU'S Mentor for resolving her doubts quickly. "Whenever I go to my mentor with doubt they always offer me a 15-minute session, and it has been helpful to me, especially in understanding the concepts thoroughly", she adds.
BYJU'S – The Learning App has been Anupama's trusted learning companion. She believes the personalisation in the app is the magic element that helps her study well. "I like the questions that pop out in the middle and end of every chapter in the personalised learning journey. I make a note of these questions and use them later too!" says Anupama speaking of her favourite feature in the app. 
Along with BYJU'S, Anupama says her family's support and guidance has been a pillar of strength for her throughout her learning journey. "My father always tells me to not study so much and take a break to focus on my physical fitness too. As a student, it's nice to hear that from a parent!" she says. 
Her father, Vijay Kumar Verma, says BYJU'S helped his daughter by offering her the right guidance towards studies. "BYJU'S Mentors have helped my daughter plan and schedule her studies well. While studying from the application too, Anupama says that she doesn't feel the lack of a physical teacher. It has proved to be a helpful learning companion for her," says Verma.
We are sure Anupama's hard work and dedication will help her reach the pinnacle of success! Team Storyweavers wishes her the best of luck in everything that she does!