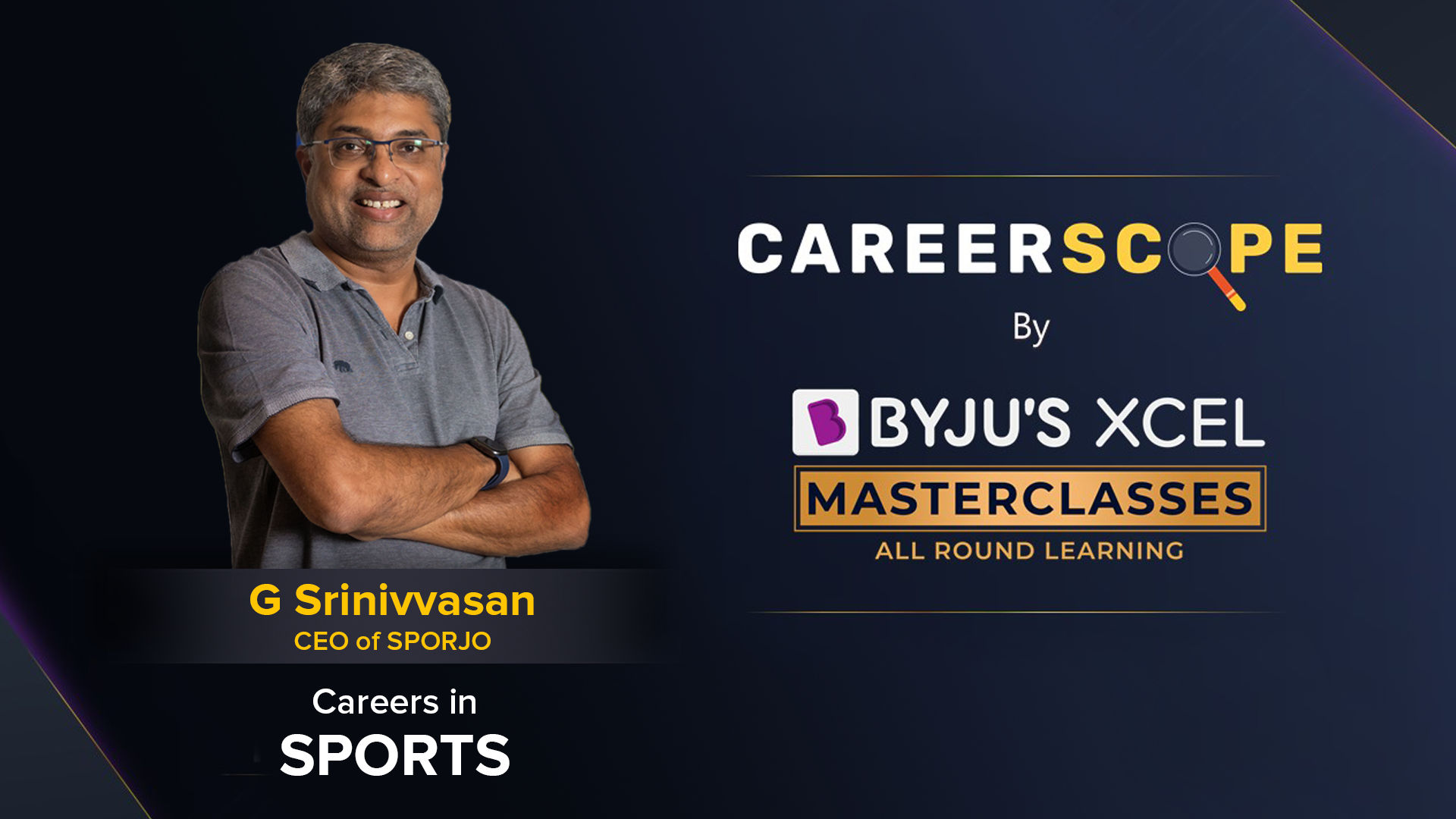 Welcome to the dynamic and ever-evolving world of the sports industry! Whether you're a science nerd, tech guru, creative wizard, or business-minded individual, this field offers endless possibilities to turn your passion into a career. Join us on a choose-your-own-adventure journey as we explore the different paths that can lead you to success in the sports world. From PCMB to Communication and Design, Business and Management to Tech and Humanities, we'll take a comprehensive look at the diverse opportunities available in this industry. Buckle up and get ready to dive in!
Sports and PCMB
Calling all science geeks! Have you ever thought that your love for Physics, Chemistry, Mathematics, and Biology could lead you to the exciting world of sports? Yes, you heard that right! The sports industry is now on the hunt for brains with a PCMB background. Why, you ask? Because sports are all about physical activity and what's better to optimise it than scientific principles! With your PCMB expertise, you can study athletes' biomechanics, design training programmes, and nutrition plans. So, gear up to become a sports scientist, biomechanist, physiotherapist, nutritionist, or performance analyst.
Who is a sports physiotherapist?
Sports and exercise physiotherapists play a crucial role in preventing and treating injuries that occur during sports and exercise activities, regardless of age or skill level. They offer professional guidance based on research to ensure individuals can safely participate in sports and exercise.
Sports and Technology
Are you a tech whiz looking for a thrilling adventure? Look no further than the sports industry! With the rise of digital devices and technology, sports teams are on the lookout for innovative minds who can develop cutting-edge software and hardware solutions to enhance athlete and team performance. Imagine designing a virtual reality system to simulate game situations or analyzing big data to uncover hidden patterns and gain a competitive edge. As a software engineer, data analyst, virtual reality developer, or sports technology consultant, you can play a vital role in shaping the future of sports. Join the tech revolution in the sports industry and let your creativity take the lead.
Who is a sports technology consultant?
A sports technology consultant works with teams, leagues, and organizations to help them utilize technology to enhance their performance and operations. Their job entails analyzing data, recommending technology solutions, and providing training and support to ensure successful implementation. 
Sports and Humanities
Are you a history buff, literature lover, or language enthusiast looking for a way to blend your passions with sports? Humanities have got you covered! Though it may not be an obvious choice, individuals with a background in humanities can make a significant impact on the sports industry. From crafting compelling sports commentary to researching the evolution of sports, humanities experts play a vital role in shaping the sports world. Dive into the field of sports journalism, become a sports historian, or work as a sports psychologist to help athletes overcome mental hurdles and reach new heights. In the intersection of humanities and sports, the possibilities are endless.
Who is a sports historian?
A sports historian researches and documents the history and evolution of sports. Their job entails studying archives, conducting interviews, and analyzing historical data to provide insight into the past and inform the present and future of sports.
Sports and Communication
Are you a creative soul who loves to communicate and design? Then the sports industry is calling your name! Whether it's creating a captivating brand identity, designing eye-catching graphics, or crafting engaging content, communication and design play a crucial role in the success of sports teams and organizations. As a sports marketer, graphic designer, content creator, or social media manager, you can help build a strong fan base and boost revenue through effective communication and stunning designs. So, channel your artistic skills into the dynamic world of sports and make a lasting impact.
Who is a sports marketer?
A sports marketer promotes sports teams, athletes, or events to increase their popularity and revenue. Their job involves developing marketing strategies, creating advertising campaigns, and building relationships with stakeholders such as sponsors, broadcasters, and fans.
Sports and Management
Business and Management is a field that is integral to the functioning of the sports industry. From managing teams and events to negotiating contracts and sponsorships, the sports industry requires individuals who can manage finances, resources, and people effectively. Some of the jobs that business and management experts can do in the sports industry include sports agent, sports marketer, event manager, and general manager.
Who is a sports agent?
To manage athletes' careers, a sports agent must assume the challenging role that involves high risks and high rewards. The agent is responsible for three primary functions: attracting talented athletes, bargaining contracts, and maintaining their public image. The agent's success and reputation rely on their ability to recruit and retain top-performing athletes.
Sports and Academics
In India, the sports education sector is still developing, with around 8 to 10 dedicated colleges offering sports management courses and degrees. Another 10 to 15 management institutions have a sports department offering courses in sports as electives. These colleges usually have 4 to 5 professors who teach various subjects such as sports league management, sports marketing, and financial management. Undergraduate and postgraduate degrees and diplomas are offered. Recently, top institutions like IIM Indore and IIM Rohtak have started offering executive postgraduate diplomas and postgraduate diplomas in sports management.
Career opportunities in sports institutions and academies:
The employment prospects for sports careers in these institutions include full-time or part-time guest faculty positions for professors to teach subjects, as well as management positions to oversee the daily operations of educational institutions.
Career in Sports Infrastructure:
Jobs in this field are mainly limited to specialised engineers in civil and electrical fields, marketing/promotion roles, and administrative positions. For a stadium with a seating capacity of 20,000-25,000 spectators, typically  four to five engineers, four to five marketing professionals, and six to eight administrative staff are employed for day-to-day operations. Additionally, around 20-25 security and hospitality staff are also employed, mostly part-time, and not core sports roles.
The world of E-Sports and Online Fantasy gaming
E-sports are competitive gaming competitions where players compete individually or as a team. In India, the e-sports industry has grown rapidly over the past few years, with an increase in the number and scale of tournaments as well as the prize money offered. Key players in the Indian e-sports market include Nodwin Gaming, COBX, U-sports, and Gaming Monk, organizing major tournaments like ESL India Premiership, Cobx Masters, Dreamhack India, U Cypher, and Dew Arena.
Whereas, Online fantasy sports gaming (OFSG) is a type of online sports game that requires skill and enables sports enthusiasts to create their own virtual teams by selecting real-life players from upcoming matches in popular sports such as cricket, football, and kabaddi. OFSG has experienced tremendous growth in India in the past few years due to the expansion of the league ecosystem and digital infrastructure. From just under ten platforms in 2016, the number of fantasy sports platforms has risen to more than 140 in 2019. Similarly, the number of OFSG users grew from around 2 million in 2016 to approximately 90 million in 2019.
Career opportunities:
To work in e-sports firms, common job roles include league operation and event manager, graphic designer, sales and sponsorship, and video production. Companies look for candidates with specific job-related skills and a passion for sports. Previous sports-related experience is preferred but not always necessary for recruitment.
OFSG firms hire for various profiles including technology, analytics, graphic design, brand communications, finance, and legal. Some non-core operations like tech support, marketing, and payment gateways are outsourced. Hiring focuses on job-specific skills, rather than sports experience, but a passion and understanding of sports is desirable.
In a nutshell, the sports industry is a colourful and all-embracing arena that welcomes talents from diverse fields of study. The possibilities are endless, and by tapping into your unique skills and expertise, you can create a lasting impact on the world of sports. So, put your passion into play and join the dynamic world of sports to help athletes and teams reach new heights!