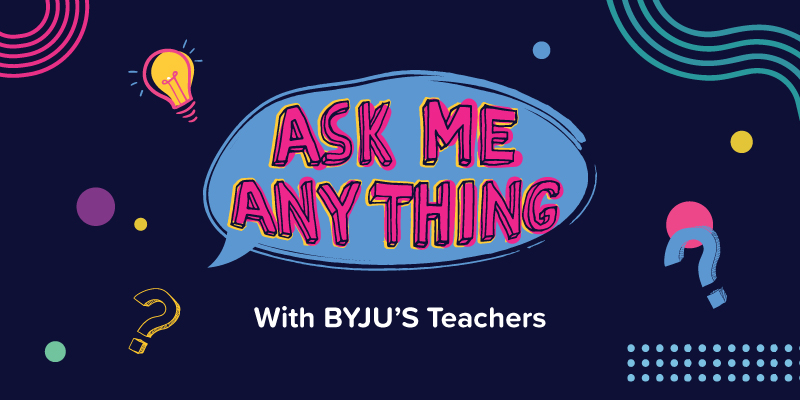 BYJU'S is turning ten and we are really excited to invite you all to celebrate with us!  A lot of you have been working extra hard the last two months for your quarterly exams and now, it's time to have some fun and be a part of the exciting activities that we have planned for you!
Here's the first activity: 
We know that each of you has your own favourite teacher at BYJU'S. If you ever wanted to ask them a question, but never got the opportunity, this is your chance! 
Excited?
Put on your thinking caps and ask the questions you've always been meaning to ask! It could be anything –  What are their hobbies? Do they really like Physics? If they could have superhuman speed or immortality, what would they choose?
Ignite your curiosity, submit your thoughtful questions and stand a chance to get them answered by your favourite teacher at BYJU'S.
Here's what you need to do
All you have to do is click on the link below and send us your questions. Lucky winners will have their questions answered by BYJU'S teachers in a video AND win  exciting gift hampers!
So, what are you waiting for?
Send in your entries today. The last date for submission of questions is November 1, 2021.
Your teachers are eagerly waiting to answer your questions! Come celebrate ten years of learning with us.