Contest Alert: 1,2,3…Click! Take a Shot and Win a Prize!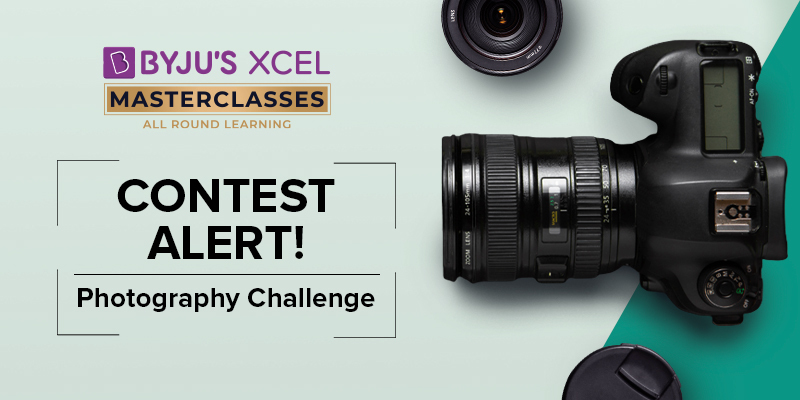 Are you a shutterbug? Do you love taking photos and posting them on social media? Then this is for you!
BYJU'S Xcel brings you another excellent session, this time with ace photographer Phillip Ross. Also known as the 'little master' of wildlife photography, Ross is an award-winning photographer best known for his activism to save the Bannerghatta National Park. Join Ross as he takes you on a journey through the camera lens and talks about light, composition and cameras!
This is your chance to have your photographic skills recognised by a master of the art. Along with a prize, winners will also have their photographs featured in the Xcel masterclass session. The masterclass goes live on Sunday, October 2, 2022, at 12 PM.
Click here to register for BYJU'S Xcel – Click That Perfect Selfie with Phillip Ross 
Want to learn more about photography from Ross and win that image printer? All you have to do is register for the photography contest and participate as per the rules below.
How to participate:
Register for BYJU'S Xcel – Click That Perfect Selfie With Phillip Ross
Take three (3) photos that fit the theme of 'Colours Around You.'
Email the three photos to [email protected] with the subject line 'BYJU'S XCEL Photography Challenge.'
The last day for submissions is September 27, 11:59 PM.

The four best entries (two from Classes 4 to 7 and two from Classes 8 to 10) will

 receive goodie bags with their own mobile image printer!
So, what are you waiting for? Register and start clicking away!
*This contest is subject to terms and conditions. View the full terms and conditions here.