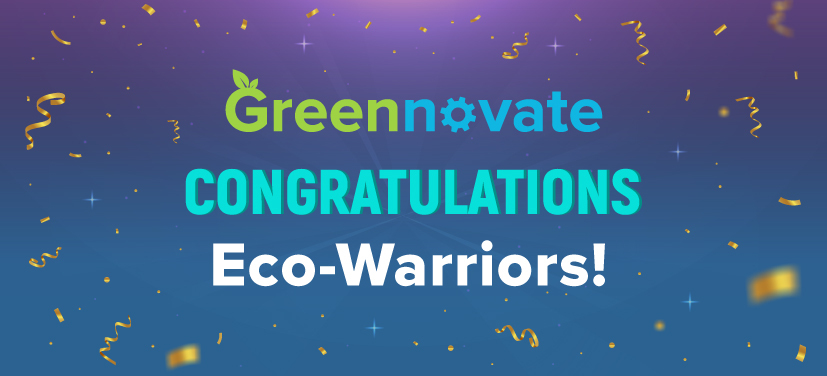 On National Science Day, we invited our students from Classes 10, 11, and 12 to send us their ideas that could help build a greener tomorrow. We received many exciting entries, each one that stemmed from a passion for our planet. The ideas reflected the young generation's enthusiasm to build a better future.
Watch this video for a glimpse of the sustainable solutions that won the contest!
Want to know the thought behind these winning innovations? Read on!
---
Innovations That Won First Place
Agriculture Irrigation System
By Safa Hajika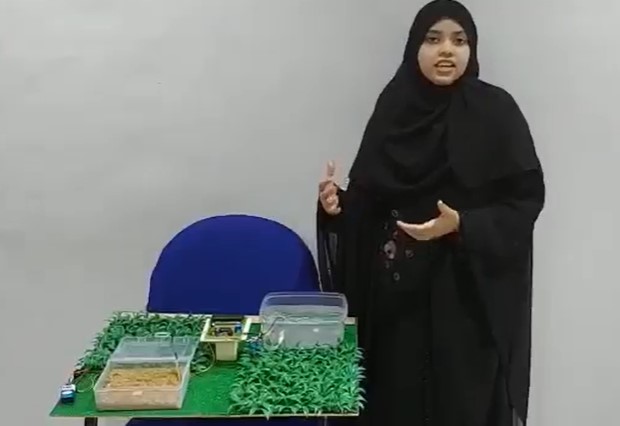 Safa's project aims to help farmers save water and time. The agricultural irrigation system provides a sufficient amount of water needed for the soil, at the right time. It is equipped with a tank connected to an ARDUINO. It detects when the soil is dry and signals the motor to switch on. Then, water is released as required. The process repeats itself until the next time the soil is dry.
Smart Home System
By Akshat Sharma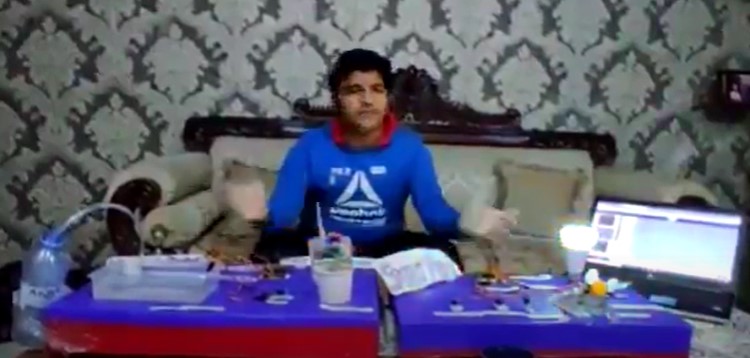 Akshat's experiment is about saving energy and maximising efficiency at home because our resources are depleting. The smart home system has a smart light that operates on voice command, and it controls the intensity of light as per the number of people in the room, to save electricity. It also controls a smart fan which is temperature regulated. The system includes a smart water alarming system which senses any water that collects in the house and drains it automatically to avoid flooding. It even includes a plant watering system, for when no one is at home. What's more, is that it provides alerts if any appliance in the house is left on and is utilising excess energy.
Eco-Friendly Road
By Srujan Ranganath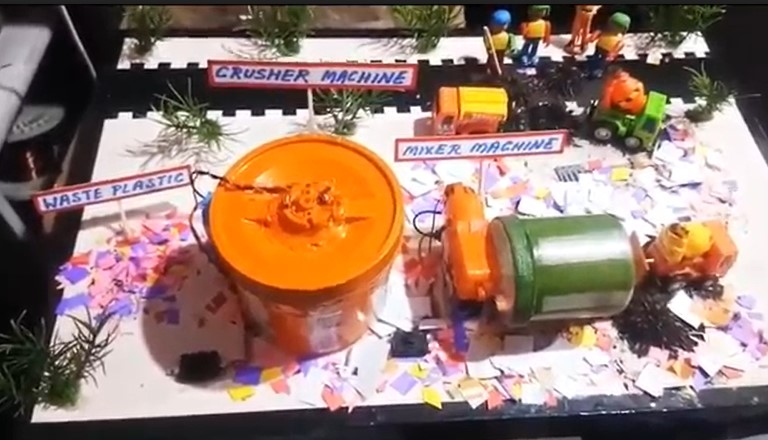 Srujan's project aims to reuse plastic and reduce waste pollution. He suggests mixing and grinding plastic waste with organic chemicals like Bitumen and Coal tar. This can help in reducing plastic waste, which is harmful to the environment while building cost-effective eco-friendly roads.
---
Innovations That Won Second Place
Obstacle-Detecting Electric Car
By Pramathesh V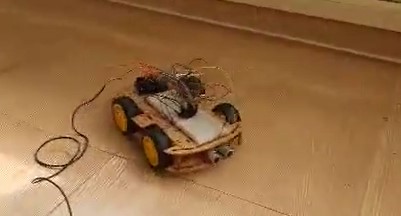 Prathamesh's experiment aims to tackle the problem of automobile pollution and the damage caused by road accidents. He also touches upon the need to shift from fuel-based vehicles to eco-friendly electric alternatives. His obstacle-detecting car is programmed using an ARDUINO. It has a distance sensor that detects obstacles ahead and commands the motor to turn accordingly.
Alternative Fuel
By N S Krishna Vamsi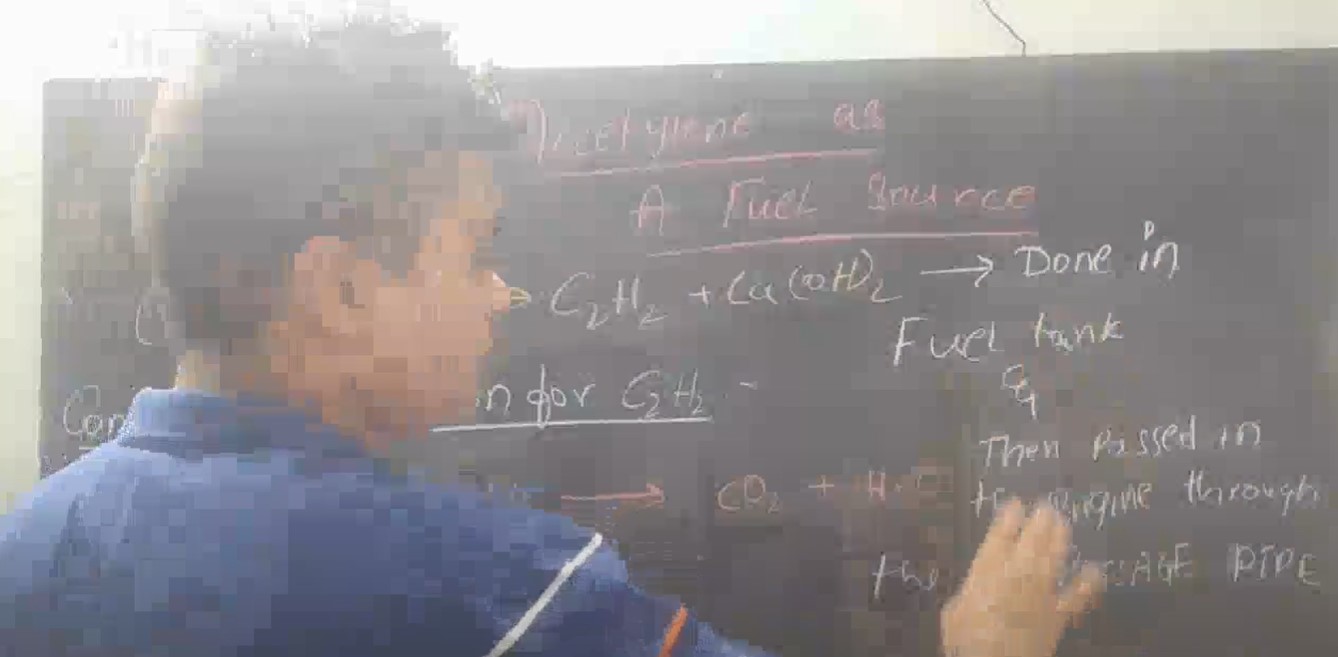 Krishna's project combats air pollution. When fossil fuels are used in cars and bikes, it releases hydrocarbons and pollutants that are harmful to the environment and our health. The solution is to use an alternative like an Acetylene Engine instead. This uses acetylene fuel which releases lesser pollutants. Acetylene gas is produced by the reaction of calcium carbide with water, which can then be used as fuel. This method is also cheaper than fossil fuels.
AI-Integrated Electric Vehicle
By Lokesh R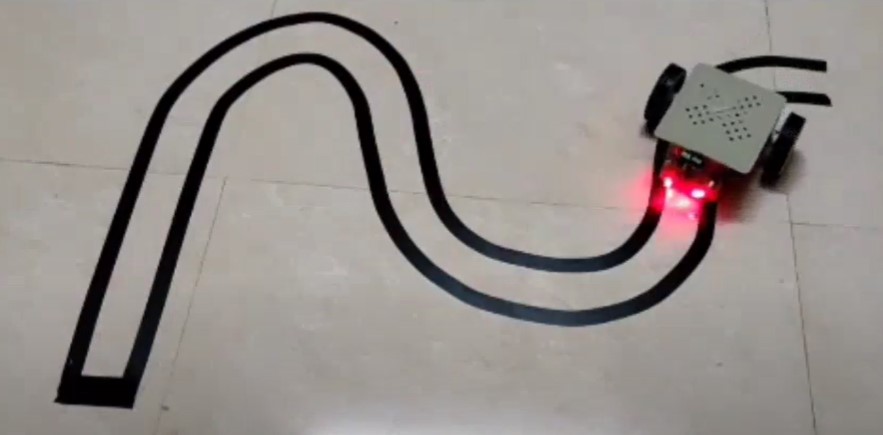 Lokesh's project aims to reduce pollution and road accidents with electric vehicles that are AI-integrated. He has created a voice-controlled car that can also follow a white line on the ground. This cost-effective model uses an LDR sensor to follow a white line on a black road, which can help avoid accidents. It also detects objects on the road to avoid the risk of collision. This futuristic car not only helps save fuel, but also lives.
---
Innovations That Won Third Place
Bioplastic From Starch
By Eric B John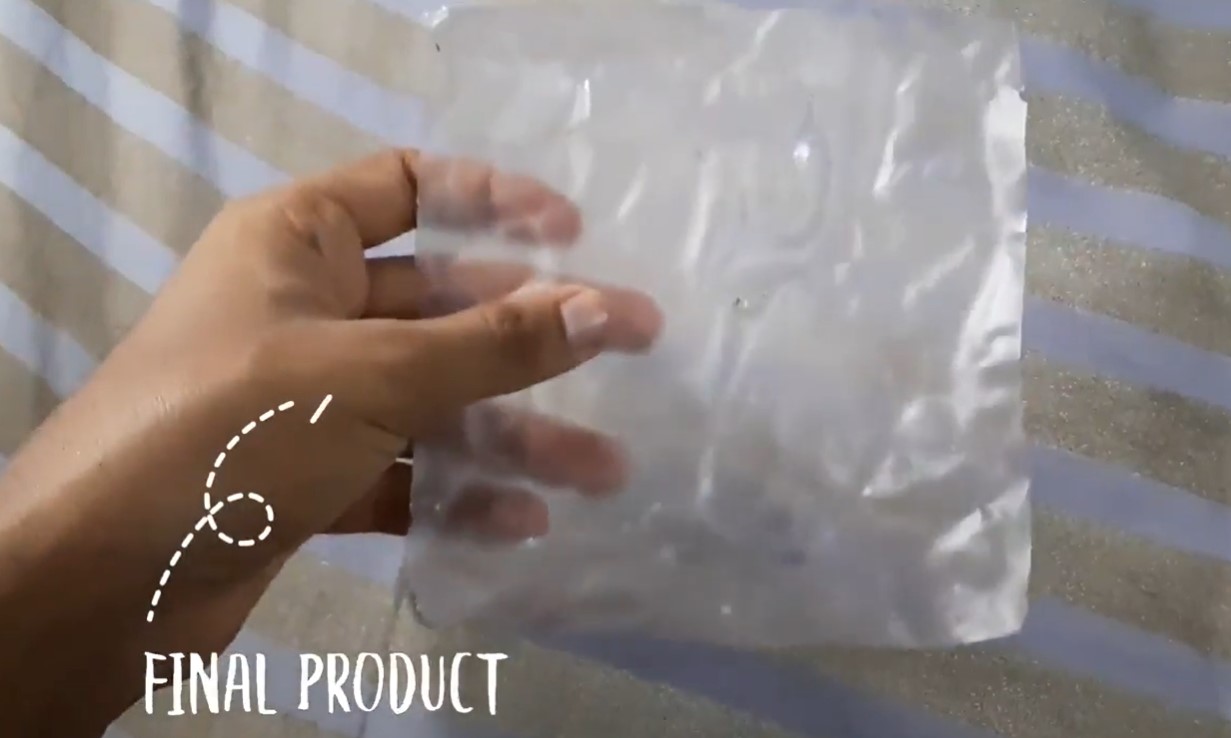 Eric's experiment aims at tackling plastic pollution. It takes 20-500 years for plastic to decompose. So, his solution is to create an alternative 'bioplastic' from starch, which is degradable. To make the bioplastic, he used starch powder, water, vinegar, oil or glycerine, and a source of heat. Here, he used fabric starch (derived from rice, wheat, or corn) as the main polymer. Water was used to loosen up the bundle of starch polymer in the powder. Vinegar helps break down starch to become a linear polymer. Then, he used vegetable oil as a plasticiser to make the bioplastic more flexible. Finally, he heated the product, moulded it, and dried it in the sunlight to make a cool new bioplastic.
Permeable Plastic Road
By Ravi Raj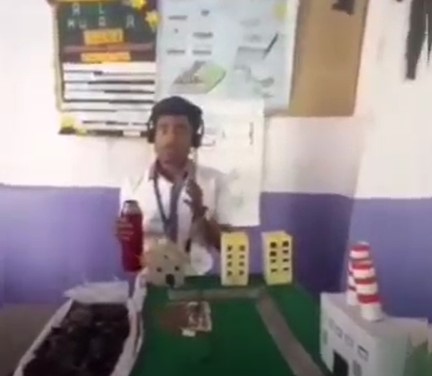 Ravi's innovation tackles problems like plastic pollution, floods, and the accumulation of waste in landfills. His project helps in repurposing waste as a resource to build roads. Permeable Plastic Road is made of plastic waste and absorbs the water that falls on its surface. It helps in re-establishing a more natural hydrologic balance and reduces runoff volume by trapping and slowly releasing precipitation into the groundwater.
Breaking CFCs
By S. Shivsaran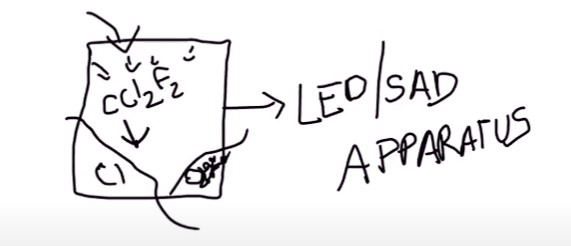 Shivsaran's theory aims to fix the problem of ozone layer depletion, which is a major threat to humankind. The ozone layer is depleting due to the production of CFCs (Chlorofluorocarbons), especially from refrigerators. CFC breaks in the presence of sunlight. His solution is to pass the CFC through an LED-lit container, which acts as artificial sunlight to release chlorine. Chlorine can be further used for other useful processes, including agricultural activities.
---
Innovations That Got a Special Mention
Tree-Lifting Machine
By Munish Bhati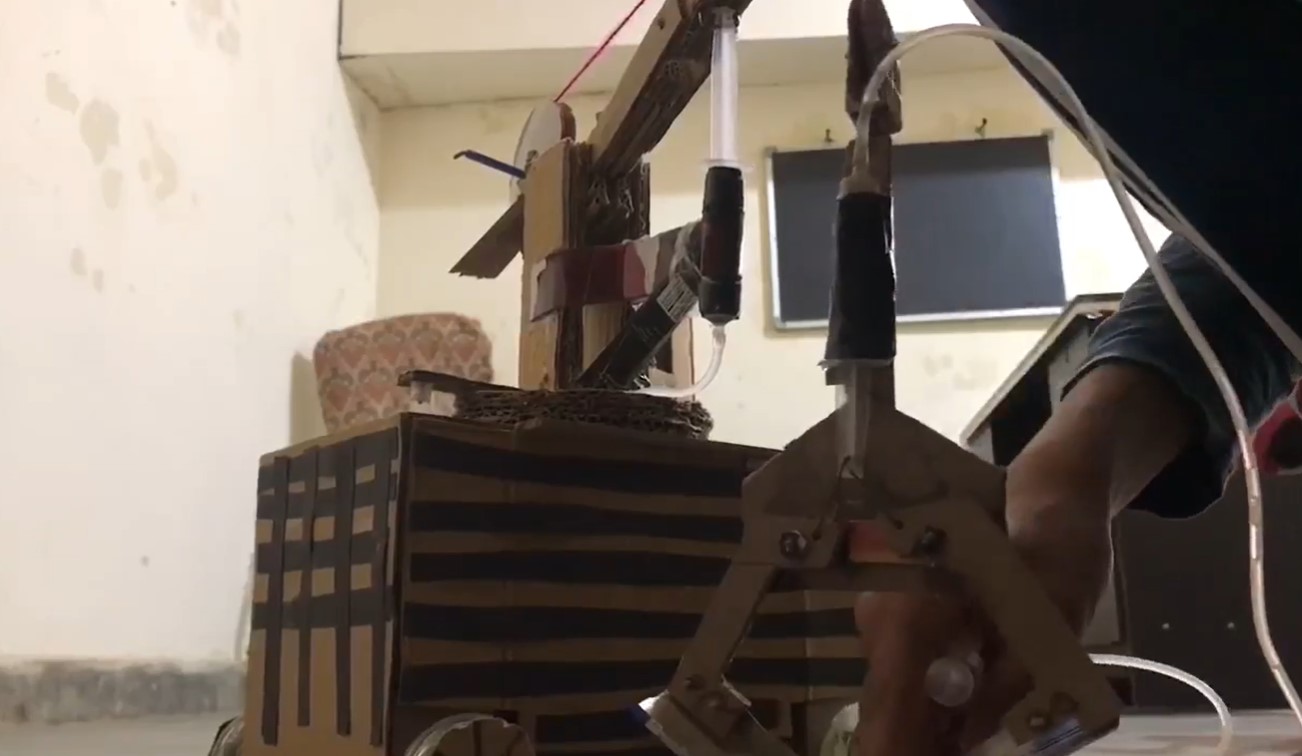 Munish's model can help lift trees along with their roots, without cutting them down. Whenever a road is built, trees are cut. But, with his machine, these trees can just be transported to another location. His model works on the principle of Pascal's Law. It uses syringes to lift the tree and it has wheels to move the tree from one place to another.
Composting
By Arnav Gupta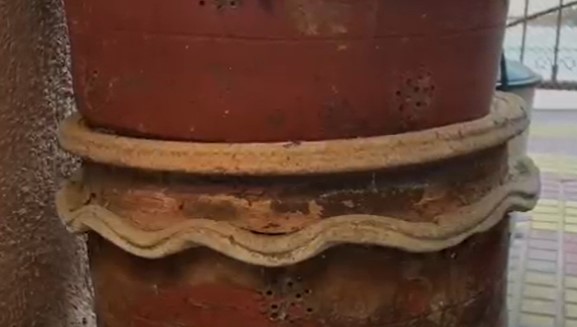 Arnav's project is about waste management using composting. Wet waste and dry waste are generated daily in households but are dumped without segregation. The wet waste can be used to make organic manure instead. Arnav used mud pots with holes for air circulation, and added vegetable peels, buttermilk, and other kitchen scraps. Manure produced through composting is excellent for gardening.
Renewable Energy Resources
By Jasnoor Singh Kohli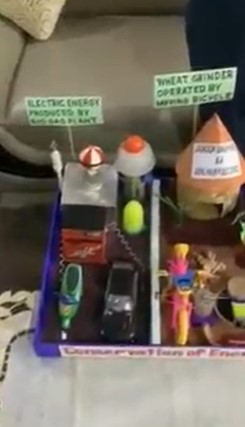 Jasnoor's project is about saving energy. The methods he has demonstrated for the conservation of electricity are — A wheat grinder using a bicycle (Kinetic energy); A Bio-gas plant (Mechanical energy); Solar panels that generate electricity (Solar energy).
---
Which innovations did you like the most? Does this inspire you to come up with your own ideas for sustainability? Tell us in the comments below!