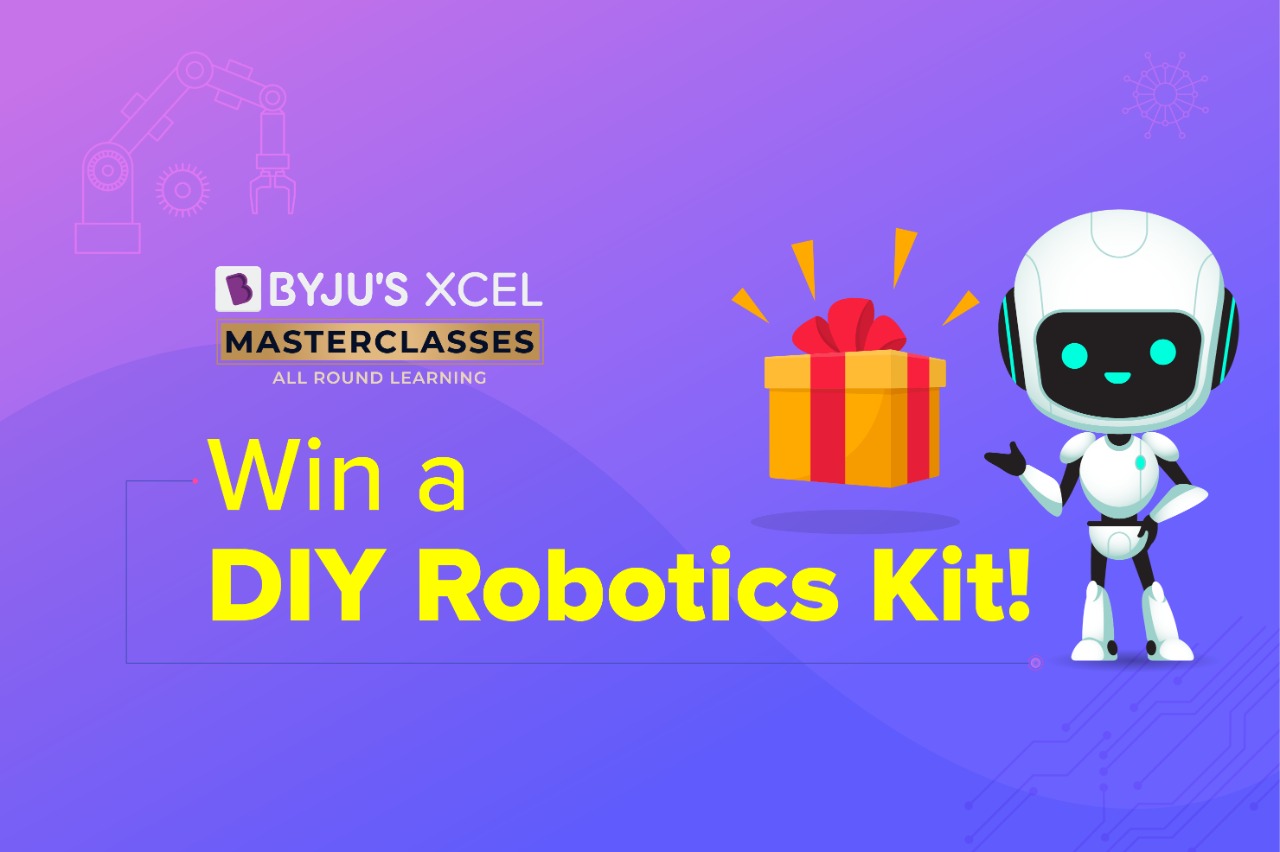 Do you want to win a DIY robotics kit? Here's your chance to win one with the latest  edition of the BYJU'S Xcel Challenge. 
The world is moving forward with the new-age technology of robotics, but are you future-ready? In the upcoming Byju's Xcel Masterclass on Sunday, learn all about the science of robotics and how you can  design a Robot using toys at home. Understand how design thinking and mechatronics come together to form the core foundation of robotics and how it solves various real-world problems. 
On the run-up to the Xcel Masterclass, here's a chance to show us your creative vision with the BYJU'S Xcel Design a Robot challenge.
Here's how you can participate in the Xcel Design a Robot Challenge:
Register for BYJU'S Xcel Masterclass

on Sunday. Only students who attend the masterclass session will be eligible to receive the prizes.Students between classes 4-10 are eligible to participate in this contest. 

Design your own original robot. Give it a name. In 200 words or less, describe how your robot helps you and the tasks that it performs.

Your submission should be emailed to

creativeminds@byjus.com

with the subject line:

Xcel Design a Robot Challenge

Make sure to mention the class you belong to and the email id that you can be reached on. 

The contest goes live on the 10 January 2023 and submissions are open until 13 January 2023 until 11:59 am. 

Two top contenders (one between grade 4-6 and the other between grade 7-10) will be awarded a WitBlox DIY Robotics Kit. 

20 runners up shall receive a Smartivity DIY Robotic Mechanical Hand.
Let's gear up for a robotastic tomorrow! Hurry, send in your entries now! 
This contest is subject to terms and conditions. Please read the full terms and conditions here.