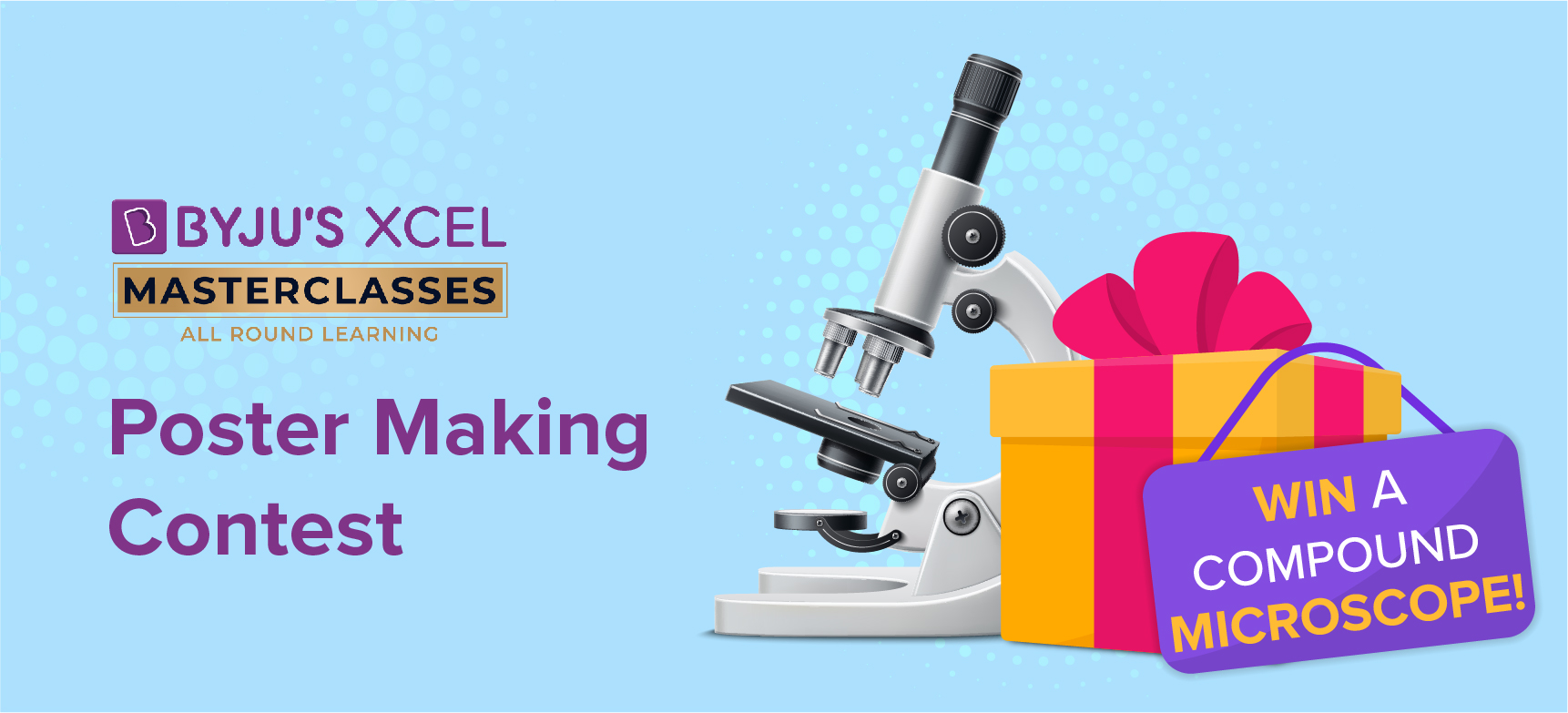 How cool would it be to make the invisible visible – at home? 
Here's your chance to win a compound microscope and do just that! 
In the latest episode of BYJU'S Xcel Masterclass, join marine zoologist and diver Tasneem Khan as you unravel the mysteries of our vast oceans. Take a virtual dive to the bottom of the ocean as you learn about its five layers, learn the science behind deep sea diving and create your own DIY submarine! Excited? 
Register for BYJU'S Xcel – Diving Deep into the Ocean
While you get all geared up for the Xcel Masterclass session, take a moment to participate in the Xcel Poster Making Challenge and stand a chance to win your very own compound microscope. 
Here's how you can participate:
Create a poster with the theme: Save the Oceans

Your poster can either be hand-drawn or a collage. You are free to use any medium (sketch pens, watercolours, crayons etc.) to make your poster. If you are making a collage, we encourage you to use old newspapers/magazines. Try to save paper and not take new print-outs to make your art.

Take a photo of your poster and send it to creativeminds@byjus.com with the subject line – Xcel Poster Making Challenge

Mention which class you belong to in the email and your phone number so we can reach out to you to deliver your prize.

Entries will be judged based on creativity, adherence to the theme, and artistic expression (the decision of the panel is final and binding).

The best entries will be featured during the Xcel Masterclass session and win a brand-new compound microscope.

Contest entries will be accepted till November 3, 2022.
So, hurry! Whip out your arts and crafts materials and give it your best shot! 
*This contest is subject to terms and conditions. View the full terms and conditions here.