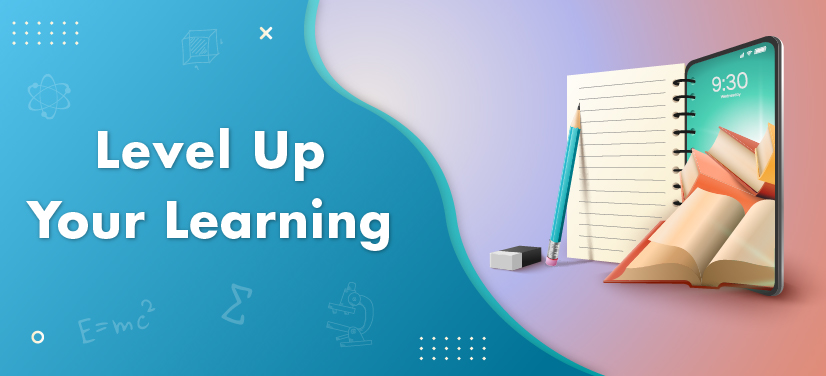 Do you dream of a future where you're innovating to create a better world? Or, is your goal a better quality of life for yourself and your fellow humans? Or, do you aspire to create jobs for thousands of people? Building a successful career requires a strong foundation and the right guidance. Which is accessible with an internet connection in the form of online coaching classes. 
Specialised Learning for Students
Online coaching classes are essentially spaces where special sessions are provided in various school subjects to a person or a small group via the internet. These classes are often availed by students who want to qualify for some of the toughest competitive exams in the country – JEE/NEET/GATE/UPSC, etc. Online classes are very helpful for those who want to prepare for competitive entrance exams or upskill to grow in their careers. These sessions are usually conducted by experts in said field. These teachers craft lessons that give the student an in-depth understanding of the topic, besides extensive practice. The end result is that the student is ready to face the exams and crack them with confidence. 
Top 5 Benefits of Online Coaching Classes 
It costs significantly less – You won't be paying for classroom spaces, lab charges, etc. Instead, you will be saving money on the commute. Besides, you also won't have to worry about leaving home to get quality learning. Earlier students travelled hundreds of kilometres to reach offline coaching hubs. But with online coaching classes, students can learn anywhere, anytime.
You get one-on-one time with teachers – When classes are online, it is feasible for teachers to give you individual attention and answer your questions. And, with facilities such as instant messaging, you can clear your doubts in real-time.
You can learn at your own pace – In online classes, students can study at a speed they are comfortable with personalised learning journeys. Many times learning products ensure that the student has fully understood a concept with help of tests. Once the student passes these tests they progress to the next topic.  Furthermore, unlike in a classroom, there is no pressure on the student to learn a concept quicker than they are able to.

You get to challenge yourself – Online coaching classes often include quizzes and challenging tests on the respective learning apps. This helps students test themselves by attempting quick quizzes on the topics they've learned from time to time from the comfort of their homes.
You can concentrate better – Exam preparation demands focus, which in turn, leads to better study habits and information recall. This is only possible when you have a study environment conducive to learning. Online learning gives you the opportunity to learn in quiet and comfortable spaces and at a time when you are most active. 
There are a few challenges



Every system has glitches here and there, likewise, there are challenges that students face while opting for online coaching classes. However, these are problems that can be solved. Here are some of the concerns students have in regards to online learning. 
How to stay motivated while studying online? 
It is easy to procrastinate and get distracted while studying online in digital classrooms. However, with time, students can learn to be accountable and self-disciplined. Especially when there are regular live classes and attendance requirements to be met. When students are able to set goals for themselves and manage their time to attain these goals, they are able to beat procrastination. The key is to develop discipline. 
How does one interact with peers while learning online? 
Many students while preparing for competitive exams face the problem of social isolation. This can be solved by being part of online study groups and studying together. Or, meeting up with friends to study in a park. 
How to deal with the digital fatigue that comes with studying online? 
Having a routine where you look at screens only during the day helps. Ensuring that you take frequent breaks, avoid screens before sleeping, and sit in the right posture helps in limiting digital fatigue.
The pointers mentioned above may be helpful to overcome some of the common challenges students face while taking online coaching classes. 
Online Vs Offline Coaching Classes – What's the difference? 
| | |
| --- | --- |
| Offline Classes  | Online Classes |
| A rigid set-up that imposes discipline on the student | Flexible set-up where student cultivates self-discipline |
| Encourages competition  | Fosters personal growth |
| Best suited for young students  | Caters to students of all ages |
| Requires physical attendance | Promotes learning from anywhere |
| Follows a pre-set curriculum  | Access to knowledge beyond the confines of the syllabus  |
For more details on online vs, offline coaching classes, read this explanation. 
Things To Keep in Mind Before Opting for Online Coaching Classes
Before you choose which online course you want to attend, here are some pointers to help you make the right choice. 
Decide on the course you want to take and research the best coaching institutes for the said course.

Look into the faculty, past results, course structure, and so on

Also explore the institute's other offerings such as PYQs and mock tests, daily practice problems, etc. 
You might also want to read the fine print before choosing the right course to make an informed decision. 
How To Make the Most of the Online Coaching Classes?
To begin with, you need to have a clear understanding of what you require from these sessions. If your goal is to prepare for competitive exams, then you begin by setting a target. Once that is done you begin watching video lessons and solving practice problems. The key is to gain a conceptual understanding of topics and learn to apply them. You also will need to assess your preparation periodically by taking mock tests. To do all of the above you'll want to manage your time better and cultivate self-discipline. While it looks overwhelming on paper, it is still achievable.
Frequently Asked Questions
1. Is online coaching good for competitive exams?
Answer:
Online coaching is a great way to crack competitive exams as it saves time, connects learners from all over the world and comes with exciting learning strategies.
2. What is the difference between online and offline coaching?
Answer:
Learn from anywhere, at your own pace and gain flexibility while you explore online coaching. Offline coaching limits learners based on location, time, and related factors, making it tough to access learning.
3. How to be successful in online learning?
Answer:
Online coaching needs certain time management and dedication to learn. Sit in a comfortable spot, with internet connectivity and a working device to become a successful online learner.
4. What makes a successful online learner?
Answer:
Successful online learners emerge with persistence, effective communication and basic technical skills. Tools such as a laptop/tablet and a smartphone with internet connectivity also help online learners.
5. Which is better: Self studying or online learning?
Answer:
If you are someone who is confident about studying on your own and securing the best marks, self-studying is great! However, if you need guidance, extra notes and the right learning environment, online learning is a great option.