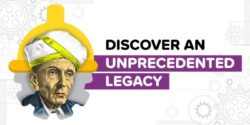 Regarded as India's greatest civil engineer, Sir M Visvesvaraya's journey from being a little boy born in a small village to a humble family to that of the Bharat Ratna is an inspiring tale. 
He was an engineer, statesman and visionary who firmly believed in industrialisation, education and women empowerment. Every year his birth anniversary, September 15th is celebrated as Engineering Day. As India's first civil engineer, his achievements are testimony to the power of education and how knowledge can make even the impossible, possible.
Humble Beginnings
Born in Muddenahalli, Karnataka, Visvesvaraya lost his father — Mokshagundam Srinivasa Shastry — when he was merely a boy of 12. Though he did not inherit wealth, Visvesvaraya certainly imbibed the importance of education from his father. 
No matter the obstacle, Visvesvaraya remained unstoppable in his pursuit of knowledge. After the death of his father, Visvesvaraya funded his education by tutoring young children in his neighbourhood. He completed his early education in Chikkaballapura, Karnataka, pursued a bachelor of Arts at Central College, Bangalore and later a Diploma in Civil Engineering from the College of Engineering, Pune. He graduated in 1883, securing the first rank in the LCE and FCE examinations. 
Less Talk, More Work
Visvesvaraya worked relentlessly to realise his aspirations for the country. He travelled extensively to expand his knowledge by attending seminars and conferences. He would then interpret his learnings into his upcoming projects — which were often regarded to be ahead of their time. 
Visvesvaraya was deployed by the government to propose a water supply and drainage system in Aden, Yemen. After a thorough study, he proposed an intricate plan that was implemented successfully.  In 1925, Visvesvaraya toured Sweden, England, America and Germany to get first-hand knowledge of manufacturing iron by charcoal. He used this knowledge to modernise The Mysore Iron and Steel Works and saved the industry from shutting down. 
Visvesvaraya was a man of few words and believed in the principle of "Less talk, more work". During his centenary celebrations in Bengaluru, after a series of important personalities, including Nehru rained praises on him, Visvesvaraya only had two words to say "Thank you". 
Transforming India — A Master in Irrigation Designs
Block System of Irrigation
In 1884, Visvesvaraya began his career as an Assistant Engineer in Nasik. He rose through the ranks to become a Sanitary Engineer for the Government of Bombay and developed the Block System of Irrigation over the Nira Canal in Pune. 
The Block System of Irrigation was designed to control and evenly distribute water supply to parched agricultural lands across a number of villages. The supply was rotated within "blocks" in each village to control misuse and waterlogging. Water supply was planned in a way that allowed for a triennial crop rotation in each block. This system, devised in 1899, is used even today in the Deccan Canals. 
Flood Protective Dams and Embankments
Visvesvaraya was approached by the Hyderabad Government to propose a reservoir plan to contain floods and provide irrigation on River Musi and its tributary Esi. This was after the city was devastated by cyclonic floods in 1908. Visvesvaraya designed reservoirs to store 8500 million cubic feet and 12000 million cubic feet of water. Embankments were constructed along the river in Hyderabad and some sections were built as walks and gardens. This proposal was successfully implemented and the city has been free of floods ever since. 
Automatic Sluice Gates and the Krishnarajasagara (KRS) Dam
The famous Krishnarajasagara dam was not Visvesvaraya's first reservoir. He had played a pivotal role in the construction of the Khadakwasla dam and the Bhatghar dam earlier. 
In 1910, when the KRS project was assigned to Visvesvaraya, he saw an opportunity to enrich the lives of the farmers in the Mysuru-Mandya region. He revised the construction plans in a way that would make KRS the core of economic development in Karnataka. 
The construction of the KRS dam began in 1911 and comprised 48 Automatic Sluice gates. These gates were invented by Visvesvaraya. Automatic Sluice gates allowed for safe discharge of excess inflow without raising the water level of the dam — enabling water storage well above the crest of the dam.  The engineer refused to accept any royalty for this patent. The Krishnarajasagara dam stands as one of India's premier reservoirs and as a symbol of prosperity in the erstwhile Mysuru State. Krishnarajasagara improved irrigation and fostered industrial development. It also ramped up the hydroelectric power generation at the Shivanasamudra power station. 
Reconstructing India — The Diwan of Mysore
Visvesvaraya drew inspiration from Japan, America, Canada and many European countries to establish several industries and educational institutes in the state of Karnataka. He was appointed as the Diwan of Mysore State from 1912 to 1918. This period witnessed unprecedented growth in educational institutions and industries under Visvesvaraya's legislation. Within six years, it is said that more than 6,500 schools were established in Karnataka. 
Visvesvaraya emphasised the importance of education and pronounced legislation to make primary education compulsory for all children. Some of the notable industries and educational institutions founded by Visvesvaraya are:
The Mysore Iron and Steel Works 

Mysore Sandal Oil Factory and the Mysore Soap Factory

University of Mysore

State Bank of Mysore

Kannada Sahitya Parishad (Kannada Literary Academy)

Hebbal Agricultural School (University of Agricultural Sciences)

Visvesvaraya College of Engineering, Bangalore
He also played a key role in the founding of Hindustan Aeronautics Limited (HAL) — India's first aircraft manufacturing company. 
"Industrialise or Perish" — A Key Architect of Modern India
Much like Nehru, Visvesvaraya believed in the Western Model of Development. Economic development through industrialisation had been the principal objective of Visvesvaraya. He believed that in addition to agriculture, industries could vastly contribute to the prosperity of the people. 
"Dreamer, thinker, and a man of action, not lost in the past but always thinking of the future, living an integrated life, bringing into existence and giving shape to dreams not for himself but for India and the people of India" — this was Nehru's tribute to Sir MV on his 100th birthday in 1960. 
Sir MV also played a key role in the growth of the Indian Institute of Science (IISc). He was the President of the Court at IISc for 9 years. He pushed for a relationship between industries and scientific research institutions. He promoted the establishment of the Departments of Metallurgy, Aeronautics and Internal Combustion Engines at IISc.
Sir M Visvesvaraya is remembered for his intellect, wit, punctuality, impeccable dressing sense and unparalleled vision. He practised what he preached and was conferred with several awards for his works, including a British Knighthood and the Bharat Ratna. "Work, Work hard; hard work does not kill; it is worry that kills." — Sir MV lived by his words until his last breath. He passed away on April 12, 1962, at the age of 102.