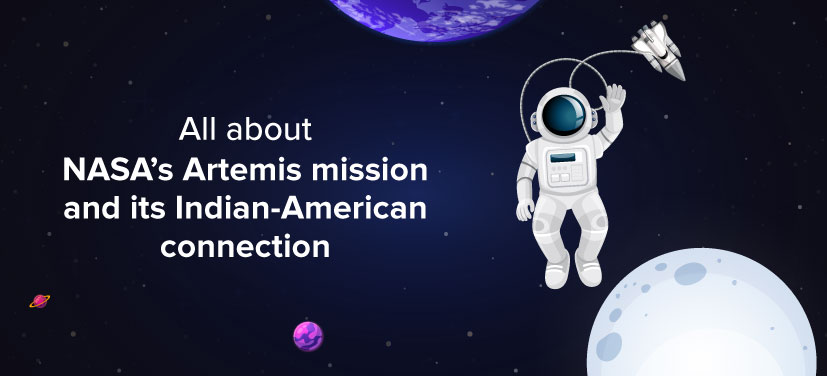 With its upcoming project, Artemis, NASA is all set to send the first woman and the next man to the Moon, after a period of around 50 years. With an aim to study the Moon in new and better ways, Artemis will ultimately prepare us for our first human mission to Mars. 
Among the many incredible engineers and scientists involved in this project, there is Subashini Iyer, an Indian-American who works at Boeing as Launch Integrated Product Team leader and has been associated with NASA's new Space Launch System (SLS) for about two years. 
Hailing from Coimbatore, she pursued mechanical engineering from Anna University in Chennai. After which, she pursued her Masters in Mechanical Engineering from Wayne State University, Detroit. She also holds an MBA in International Business from Nebraska University. 
Core contribution
The SLS is the world's most powerful rocket that will enable astronauts to begin their journey to explore destinations far into the solar system. Just like the rocket, the SLS's core stage is also the tallest and most powerful in the world. It consists of propellant tanks and four powerful engines, flanked by two 54m (177ft) -long Solid Rocket Boosters (SRBs). They provide most of the thrust-force that will propel the SLS off the ground in the first two minutes of flight and reach the height of 530,000 feet before it separates from the upper stage and Orion spacecraft.
Subashini's role in this involves overseeing any post-production support that NASA needs after the core stage is built. In one of her recent interviews, she mentioned that "The major parts of the Artemis I rocket have all been built and tested separately. My team from Boeing is going to support NASA at Kennedy Space Center with assembly integration and testing. We will also be monitoring data displays and providing support on launch day". 
Root inspiration
Growing up in India, Subashini always wanted to be an engineer, being inspired by her father, a mechanical engineer himself who ran an automobile parts factory. As a child she used to enjoy visiting her father's factory, which made hoses, fan belts and other rubber automobile products. She learned the entire manufacturing process of a product from start to finish.  "I just liked the whole point of creating something to benefit others,"she said, while talking about her inspiration to become a mechanical engineer. "When I was young, I would wonder how things worked. It seemed like magic when I heard sounds from a radio or watched television. I always wanted to understand the engineering behind things" she elaborates.
Her journey is as inspiring as her achievements. "If someone had told me in India that 25 years later I would be working at Kennedy Space Center as a senior manager for SLS, that would have been way beyond my dreams. But everywhere I went through my career, I always stretched a little higher beyond my level,"  she reflects, while talking about her journey in one of her interviews.
Artemis I will launch on November 22, 2021.