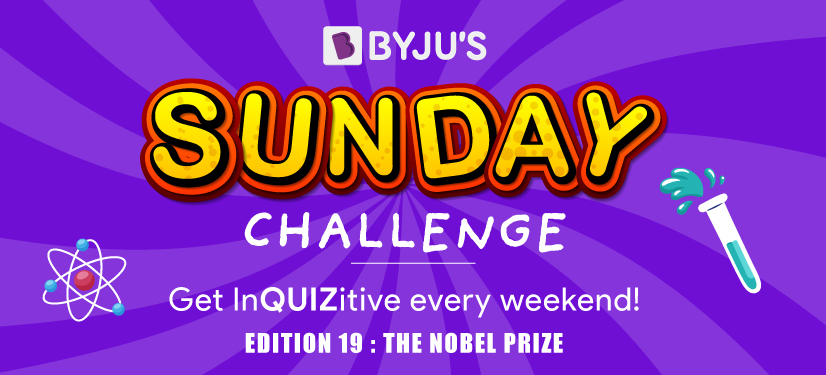 Welcome back to BYJU'S Sunday Challenge! The latest edition comes with a surprise! Select few lucky winners who answer all the questions correctly will receive super-cool goodie bags from BYJU'S. This week, the topic is the most coveted award in the world – The Nobel Prize. 
Remember:
You can take a shot at the questions and field your guesses in the comments section below. Answers will be revealed on subsequent Sundays in the comment section, along with the winners! 
Ready? Here are your questions:
Question 1
The person on the left is India's first Nobel laureate and received the prize for literature in 1913. The one on the right won the Nobel Prize in physics in 1921 for his discovery of the photoelectric effect. Identify the two Nobel laureates in the photo below.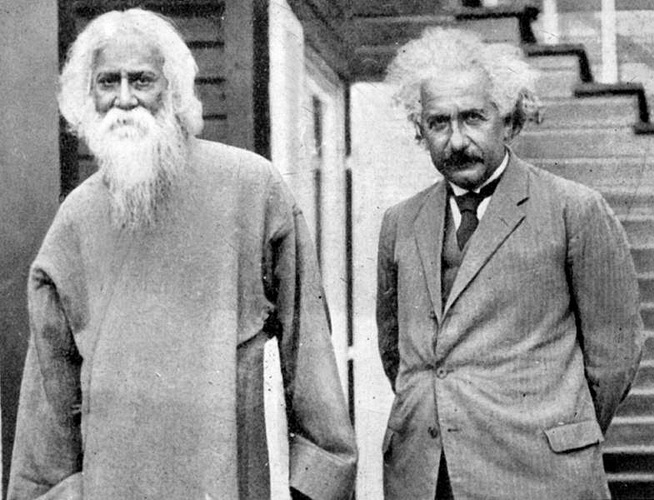 Question 2
Among Nobel laureates, what unique distinction do scientists Marie Curie and Linus Pauling hold?
Question 3
Alfred Nobel, the famous Swiss inventor who instituted the Nobel Prize did so because he did not want to be remembered for his most famous invention, something that he saw as destructive and unworthy of his legacy. What did Alfred Nobel invent?
Question 4
In 1915, Lawrence Bragg won the Nobel Prize in Physics to become the youngest Nobel laureate at the age of 25. Who broke that record by winning the Nobel Peace Prize in 2014, at the young age of 17?
Question 5
This has occurred only twice in the history of the Nobel Prize. The first time was in 1964 and the person to do it was the French philosopher and writer Jean-Paul Sartre. It happened once again in 1973 and the person in question was Vietnamese revolutionary Le Duc Tho. What are we talking about?
Take your guesses in the comments section below. And remember, answers will be revealed next Sunday in the comments section too, along with a brand new edition of BYJU'S Sunday Challenge.
For answers to Sunday Challenge #18 – Click here.
To view other editions of the Sunday Challenge, click here.
Update: Here are the winners of this edition of the Sunday Challenge. Congratulations! You were the fastest to submit all five correct answers.
Arnav Ayan
Savi Kamble
Anutosh Krishanu
Jibran Showkat
Kadamb B Poshiya
To claim your goodie bag, reply to the email received in the e-mail id with which you posted your answers.