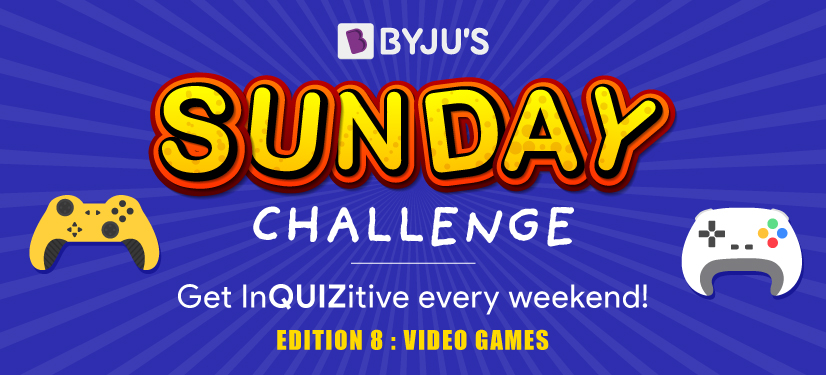 For this edition of BYJU'S Sunday Challenge, we dive into the fun and fantastic world of video games! We've all played video games but how much do we know about the history and fascinating stories behind them? Learn about the scenes behind the games as you answer these questions.
Remember:
You can take a shot at the questions and field your guesses in the comments section below. Answers will be revealed on subsequent Sundays in the comment section. 
So keep your eyes peeled and put on your thinking caps!
Ready for the questions? 3… 2… 1… Go!
Question 1
Recognised as the first commercially successful video game, this game simply had two paddles and a ball in a table-tennis style setup. What was the name of this game and which video game company developed it?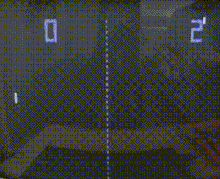 Question 2
Where would you find creatures like koopa troopas, mechakoopas, whomps and bob-ombs?
Question 3
Part of this game's name is derived from a Greek numerical prefix, a reference to the fact that all of the game's pieces contain four segments each. It commonly appears on most 'best videogames' lists and is available for almost all platforms. Which super popular game is this?
Question 4
Pocket Monsters took the video game world by storm in 1996. Twenty years later, they did it again, this time with the help of augmented reality, sending gamers running around their hometowns in an attempt to catch 'em all. How do we better know Pocket Monsters? Which is the 2016 game?
Question 5
What portmanteau term is used to describe games like Candy Crush Saga which are free to download but where you have to pay to unlock additional in-game features?
Leave your guesses in the comments section below. And remember, answers will be revealed next Sunday in the comments section too, along with a brand new edition of BYJU'S Sunday Challenge.
For answers to Sunday Challenge #07 – Click here.
To view all the other editions of the Sunday Challenge, click here.