BYJU'S Bulletin Board- Week 12: ISRO's new young scientist programme, NASA finds massive exoplanet and more news from around the world
ISRO is organising a young scientist programme for students of Class IX. NASA's telescope has found a massive exoplanet. QS World University Rankings by Subject 2023 features a total of 44 Indian programmes — BYJU'S Bulletin Board brings you the latest updates from around the world. We've got you covered from breakthroughs in scientific research to major events in the academic sector, sports and arts. Stay informed and up-to-date with our weekly roundup!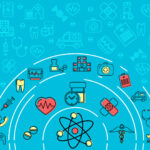 SCIENCE AND MEDICINE:
Asia's largest 4-meter International Liquid Mirror Telescope was inaugurated at Devasthal in Uttarakhand, situated in an observatory, which is inside the Aryabhatta Research Institute of Observational Sciences campus.

ISRO is organising a young scientist programme named Yuva Vigyani Karyakram. The aim is to provide basic knowledge to students of Class IX on space technology, space science and space applications.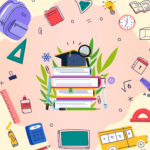 ACADEMICS:
A total of 44 programmes from various campuses in India have been featured in the global top 100 list of the QS World University Rankings by Subject 2023.

The Bihar School Education Board is set to release the Bihar Board Class 10 results by March 31.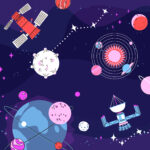 SPACE:
According to several reports, a hole in the Sun's corona, which is part of the star's atmosphere, could cause fascinating auroras on Earth between March 23 and March 25.

NASA's telescope has found a massive exoplanet that circles around two stars over a period of 10,000 years. The planet's atmosphere has 'turbulent' skies of sand clouds.

Five planets – Mercury, Jupiter, Venus, Mars, and Uranus – will align with each other and create a stunning planetary parade. On March 27, they will be perfectly in conjunction.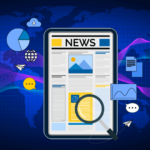 CURRENT AFFAIRS: 
Coronavirus infections are on a rise across the country and this comes amid the parallel outbreak of seasonal flu, driven by the H3N2 virus.

According to the happiness ranking that's being published for over a decade now, Finland has once again been named the world's happiest country for the 6th consecutive year.

Indian Navy launched INS Androth, which is an Anti-Submarine Warfare Shallow Water Craft.

World Tuberculosis Day is observed every year on March 24. The theme for this year was "Yes! We can end TB!".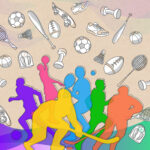 SPORTS:
Spanish tennis player, Carlos Alcaraz has won his maiden 2023 Indian Wells title after defeating Russian Daniil Medvedev.

Nepalese batsman Aasif Sheikh won the Christopher Martin-Jenkins Spirit of Cricket Award for his achievements in 2022.

India's pistol shooter, Sarabjot Singh won gold in the men's 10m Air Pistol event at the ISSF Rifle and Pistol World Cup 2023 in Bhopal.

India clinched both men's and women's titles of the Asian Kho Kho Championship 2023 held in Assam.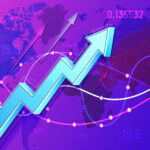 ECONOMY/BUSINESS:
Sri Lanka has been approved for a $3 billion extended financing plan by the IMF, allowing an immediate disbursement of around $333 million to the country.

Private lender RBL Bank Ltd. has been fined 22.7 million rupees ($274,915) by the Reserve Bank of India (RBI) for not following directives on loan recovery agents.

The Finance Ministry report predicts that the Indian economy will grow at 7% in FY23, despite facing global challenges.

The Income Tax Department has introduced a free mobile app named AIS for taxpayers. The app aims to help taxpayers view their information from the Annual Information Statement and Taxpayer Information Summary.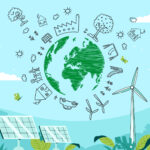 ENVIRONMENT:
The International Day of Forests is celebrated each year on March 21 to raise awareness about the importance of forests and trees.

World Water day falls on March 22 and is celebrated every year to spread awareness about the water crisis all over the world.

World Meteorological Day is celebrated on March 23 to commemorate the formation of the World Meteorological Organization in 1950.

About 26% of the world's population does not have safe drinking water and 46% lack access to safely managed sanitation, a UN World Water Development Report 2023 stated.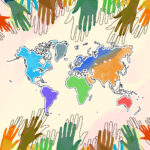 ARTS AND CULTURE:
Actor Ranveer Singh is India's most valued celebrity of 2022, according to a Kroll report named 'Celebrity Brand Valuation Report 2022: Beyond the Mainstream'.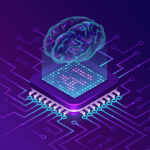 TECHNOLOGY:
OpenAI introduces new plugin support for ChatGPT. This will now allow users to get restaurant suggestions, order groceries and more.

A new AI programme has reimagined famous Bollywood actors like Shah Rukh Khan, Ajay Devgn as iconic Hollywood characters.

New WhatsApp application for Windows will now let users add up to eight people on group video calls and up to 32 people on an audio call.
Check out more news from around the world on the BYJU'S Bulletin Board.