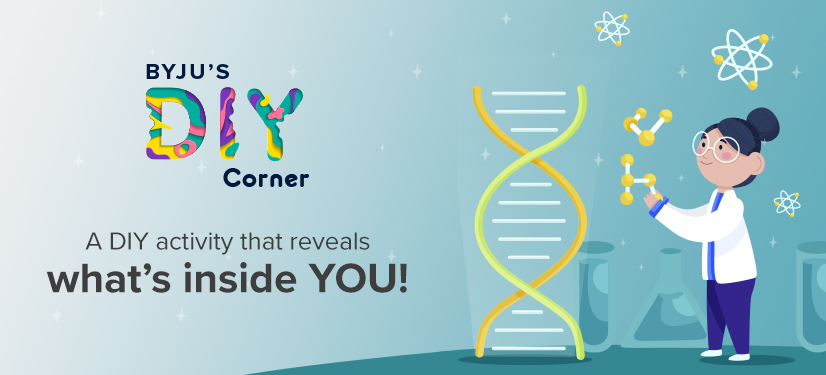 Have you ever been told that you look like your mother or your father? Or perhaps they say that you share some common traits or features with your uncles, aunts or grandparents? Ever wondered why they say so? A few weeks ago we attempted to explain how our five senses work together to help us identify each individual as different from each other. Even then, what is it that still makes us look similar to our parents?
The answer lies in 'genes' (pronounced the same as jeans) that are present in our deoxyribonucleic acid or DNA. You may say that these genes are like painters. They decide whether to add curly or straight hair, give us long or short legs, or even specific details like the colour of our hair and eye!
Quick Learning Note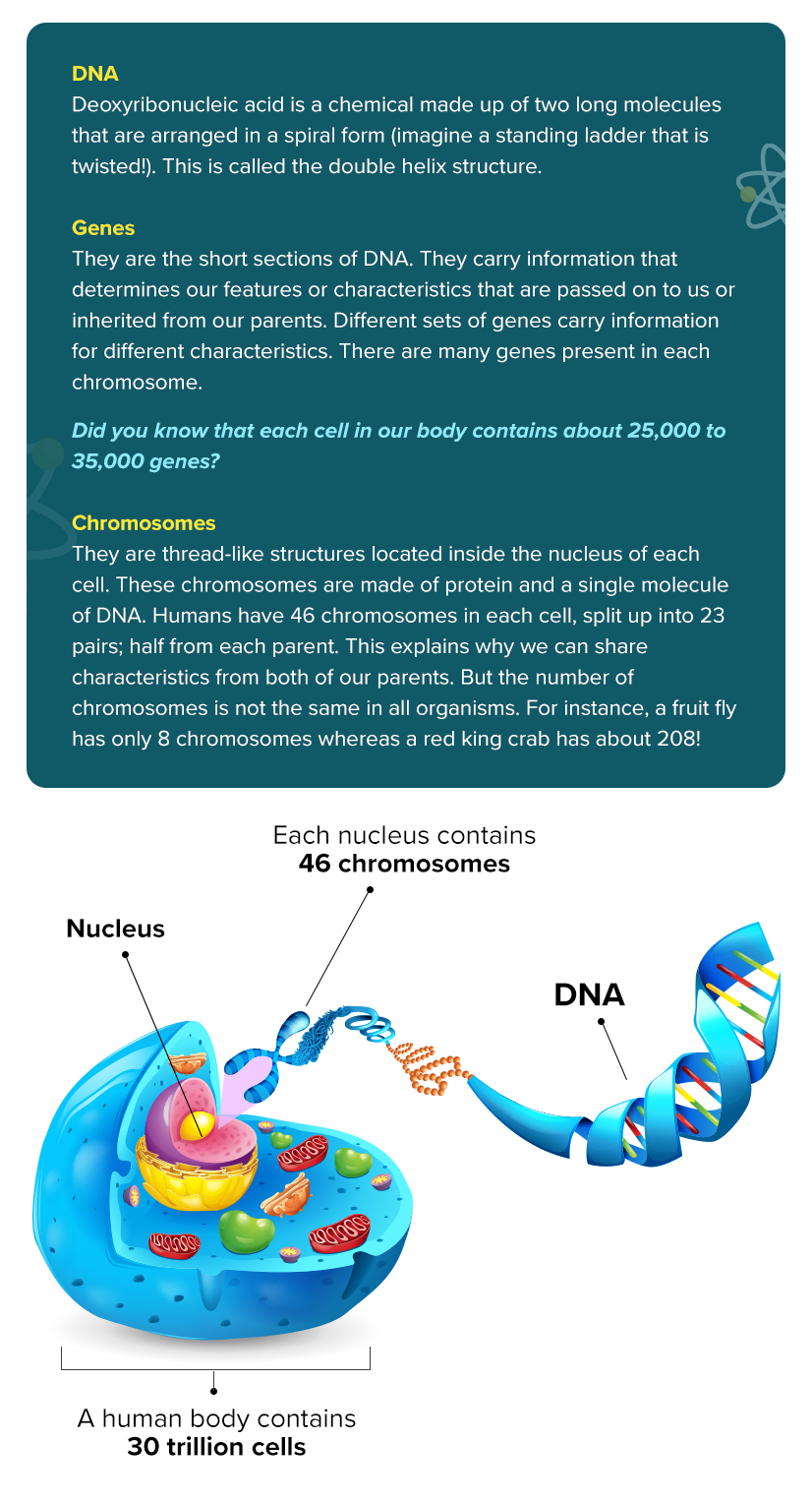 Now to think of it, the way you look, see things, behave, and emotionally react, and those thousands of characteristics that differentiate you from other humans is probably due to a slight variation in portions of your DNA! Pretty incredible, right?
What if we tell you that you can extract your own DNA at home and that too using only some simple household items? 
Interested? Let's dig in.
First, gather these items: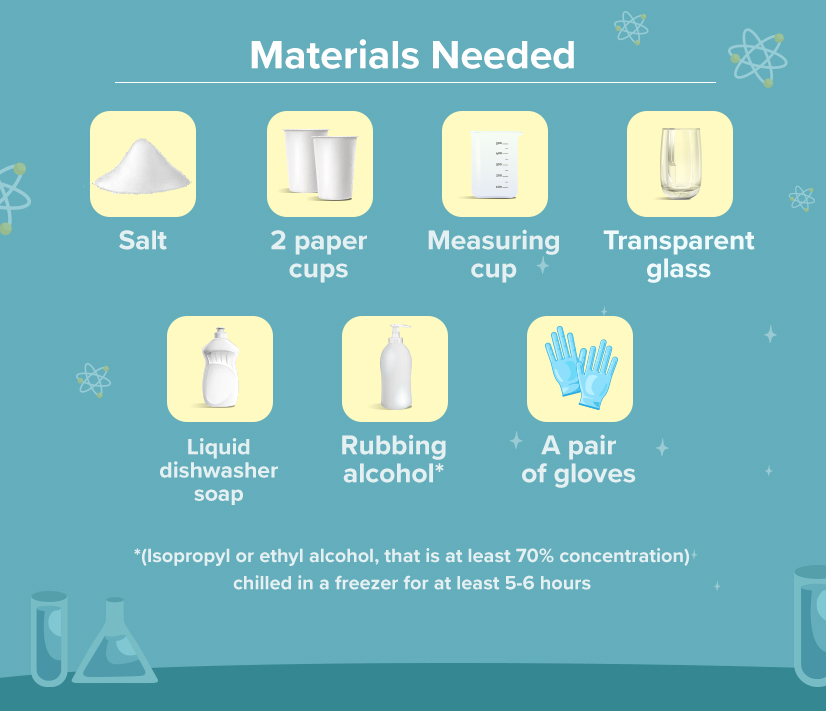 Let's get started
Take a paper cup, fill it with water. Now add one tablespoon of salt into the water and give it a good mix. (Make sure to completely dissolve the salt into the water)
Now here is the fun part. Take the salt solution in your mouth and gargle it for one full minute. (Make sure not to drink it accidentally!)
Spit out the gargled salt solution into the clear/transparent glass.
Now add half a teaspoon of liquid dishwasher soap into the salt solution and mix well. Mix it gently so that NO BUBBLES are formed. Keep it aside.
Carefully pour the chilled rubbing alcohol into another paper cup. Tilt your glass approximately 45 degrees and gently pour the rubbing alcohol. Since the alcohol is less dense, it will sit atop the salt and soap solution.
In approximately three to four minutes, you would begin to see a milky white thread, possibly interspersed with bubbles, appearing between the solution and the alcohol.

That is your DNA – the code of life.

Wait for a couple of minutes for the DNA to be suspended in the alcohol layer.
To save it, carefully scrape the DNA into a small container. Add a few drops of alcohol and seal it. Store it in a freezer and you may preserve your DNA forever!
If this experiment was exciting for you, let's go a step further and try out the same experiment using strawberries. Why strawberries? That is because they have eight copies of each chromosome (they are octoploid). That's a LOT of DNA to isolate!
Start by following the first step in the previous experiment.
Now add half a teaspoon of liquid dishwasher soap into the salt solution and mix well. (just like in Step FOUR of the previous experiment). Keep it aside.
Take a ziplock bag (additional item for this experiment) and pour the soap and salt solution along with two to three ripened strawberries in it.
Squeeze out as much air as you can from the bag, seal it, and then smash the strawberries. You will notice that the strawberries will turn pulpy.
Take a sieve or a mesh strainer (another additional item) and strain out the pulpy strawberries solution into a clear glass.
Now add about 5ml of your cold rubbing alcohol into the solution and gently mix.
Wait for a few minutes for the solution to settle, and voila! You should see the DNA neatly forming in the alcohol layer.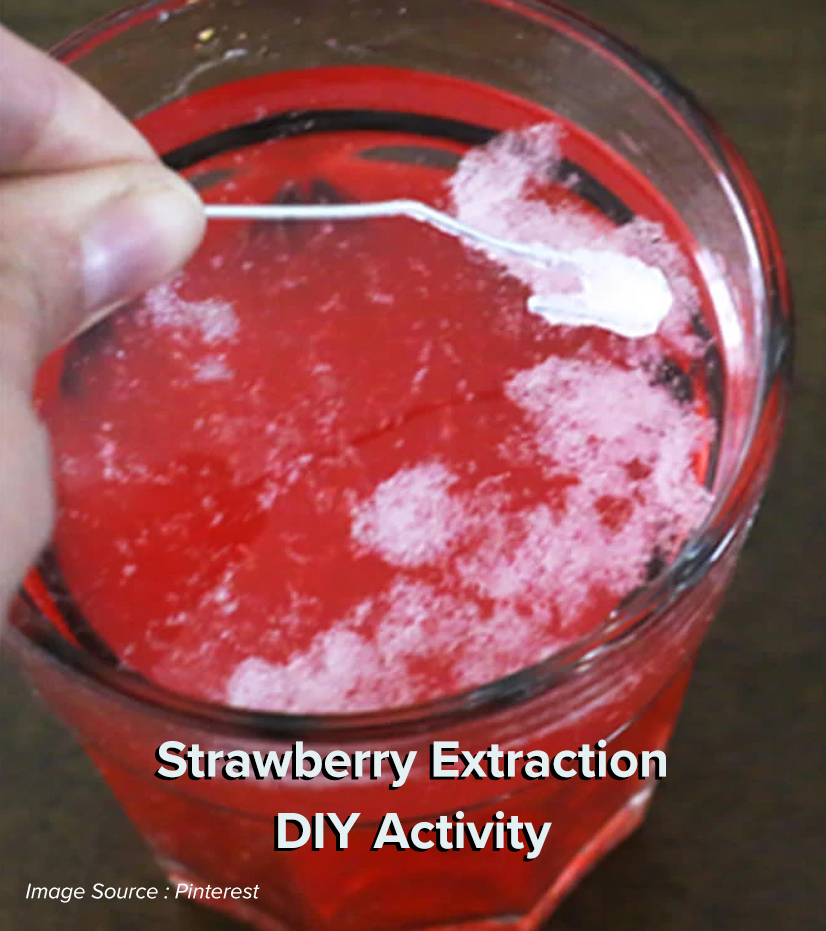 So what happened in both the experiments? The dish soap dissolved the cell membranes to get to that genetic material. The salt broke down the nucleic acids into something a bit more manageable. And your DNA, which is not soluble in the alcohol, got exposed.
There you go. You now know the secret (and perhaps the easiest!) way to extract DNA.
Do these experiments intrigue you to learn more about DNA? You can watch this video on DNA and learn all about it.
Liked this story? Try our more such fun DIY experiments at your home.
Chemistry Laboratory in your Kitchen