At BYJU'S, learning is at the very core of all our efforts. Keeping this core value in mind, this year we are happy to introduce five different properties. These properties are focused on events and communications that will help BYJUites acquire new skills and enhance their professional and personal lives.
While we are here to make the world fall in love with learning, we also promise to learn of a lifetime to our employees at BYJU'S. Every day is a new chance at learning something new, and that is exactly what these newly launched properties will offer.
Here's a sneak peek: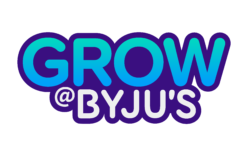 Grow@BYJU'S will feature sessions that will help BYJUites to keep learning and growing. You can look forward to workshops aimed at professional and personal development. Who said learning has to be boring? Our experts will ensure you reap maximum knowledge and become a better version of yourself with every workshop while keeping sessions interactive, engaging, and fun.
Fun@BYJU'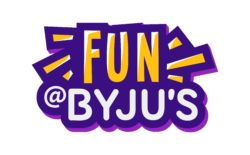 S is all about exciting events to help you refresh and rejuvenate. Sure, we have work, but who said one can't indulge in a bit of fun every now and then? We believe in this philosophy and strongly abide by it. Watch out for energising dance, art, and music-based workshops under this property.
Excited already? We have more in store for you…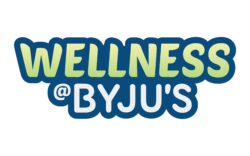 Wellness@BYJU'S will host sessions that will help you become a healthier version of yourself. This segment will bring you workshops focussed on your health and wellbeing. Keep an eye out for yoga, meditation, and other interesting physical and mental wellness sessions, hosted by certified experts.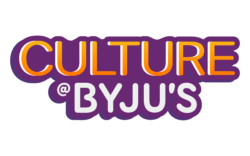 Culture@BYJU'S is all about the company vision, mission, and all things that make us unique. The culture at BYJU'S is one of a kind and this property will be the one-stop-destination for BYJUites to explore and understand what defines BYJU'S.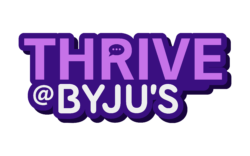 Thrive@BYJU'S will help you explore and learn more about all employee-centric policies and benefits at BYJU'S. As a BYJUite, there are plenty of perks that you can avail and we highly encourage everyone to make the most of them. This property is going to be your tool to gain an understanding of all the policies and benefits at the workplace
These properties are being launched with an aim to reimagine employee engagement at BYJU'S and shift towards building a culture that focuses on continuous and holistic employee development. We believe that each initiative will help us create a unique culture that is truly lasting and that will reinforce our commitment to creating a great workplace. 
Does this excite you to join the learning revolution? Head to Life at BYJU'S to learn more about our work, people, and the stories that make us unique.  To explore job opportunities, check out Careers at BYJU'S .