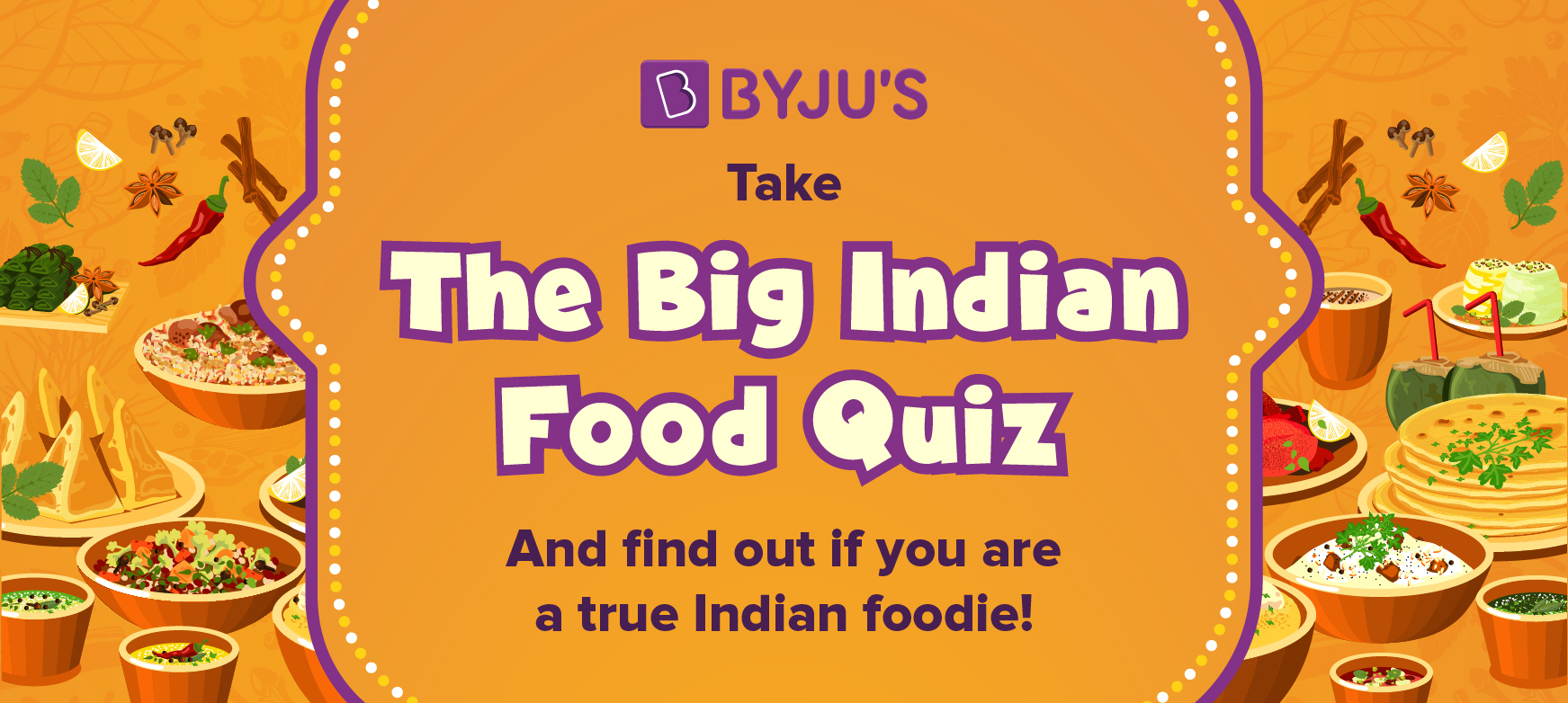 Food is everything for us Indians, isn't it? We walk, talk and dream about food! And why is that? Well, blame it on the variety of cuisines one finds in India. Indian food is indeed a kaleidoscope of spices, flavours and aromas that are as diverse as the nation itself. 
Drooling already, thinking about all the yummy food? Wait till you take this fun quiz that will put your Indian food knowledge to the test. 
Here's what you need to do. 
Read through the questions carefully and choose your answer from the options given below:
Steps: 
Scroll down to find the answers
Finally, tell us how much you scored in the comments section below
Let's get started! This movie featuring Ranbir Kapoor is named after a delicious Indian sweet. Can you guess the name of the movie?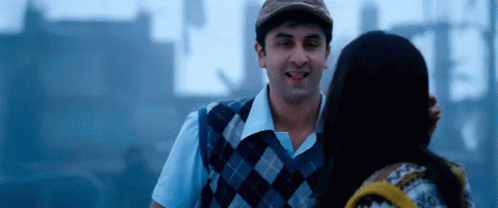 Jalebi

Motichoor Chaknachoor

Barfi

Bareilly ki Barfi
2. This dish from the beautiful mountains of Himachal Pradesh looks like calzones but doesn't taste similar. Which dish is it?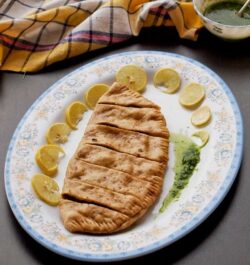 Sidu

Thukpa

Garlic bread

Kullu Trout
3. All warmed up? Now pay attention! Kallummakkaya, Pathiri and Malabar Erachi Puttu are specialities of this lesser-known coastal cuisine from Kerala. Which cuisine is it?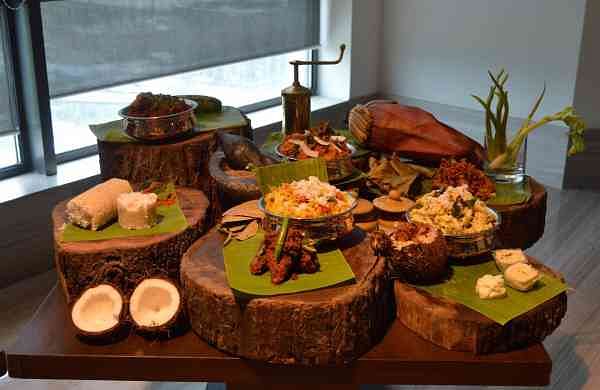 Sadhya

Mappila

Thalassery

Holige
4. Are you drooling now? Served at Kashmiri weddings, it's not a dish, but a whopping multi-course meal. What is it called?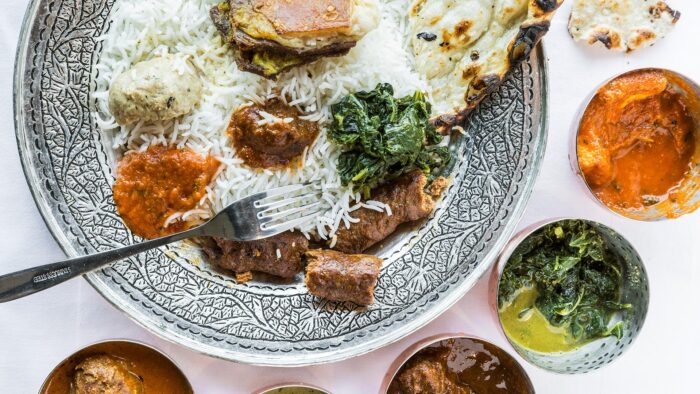 Rogan Josh

Rishta

Wazwan

Mezbaan
5. Going good so far? Wait, it gets more drool-worthy! A medley of lentils, vegetables, spices and meat, this Parsi dish is usually served with caramelised brown rice.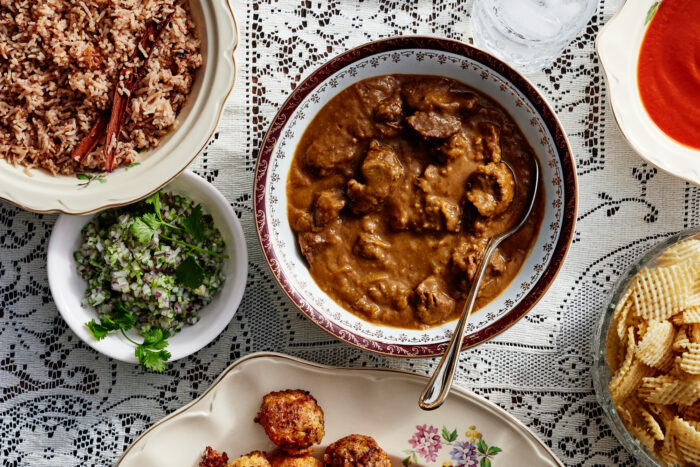 Kolmi Papeto Tatralo

Berry Pulav

Dar ni Pori

Dhansak
6. Picture this! You are in this city and you cannot miss Mutton Korma from Karim's, Parathe from Parathewali Gali, Gajar ka Halwa at Kadimi's, Aloo Chaat at Prabhu Chaat Bhandar (the list goes on)…. Which city are you in?
Lucknow

Agra

Delhi

Jaipur
7. Psst.. look at the pictures given below. Mouth-watering, right? Tell us which state do they belong to.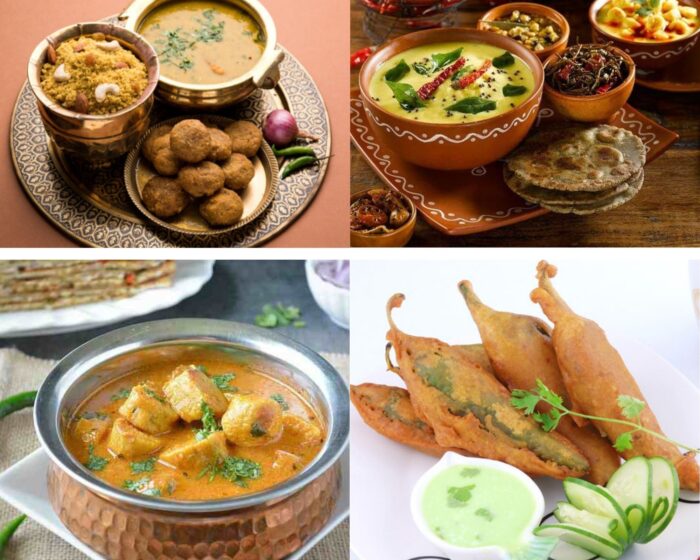 Punjab

Arunachal Pradesh

Rajasthan

Madhya Pradesh
8. "Tum ________ log itne cute hote ho … par tum logo ka khana itna khatarnak kyun hota hai … Dhokla, Fafda, Handva, Thepla … aaise lagta hai jaise koi missiles hai". Which state is Kareena Kapoor referring to in this famous dialogue from 3 Idiots?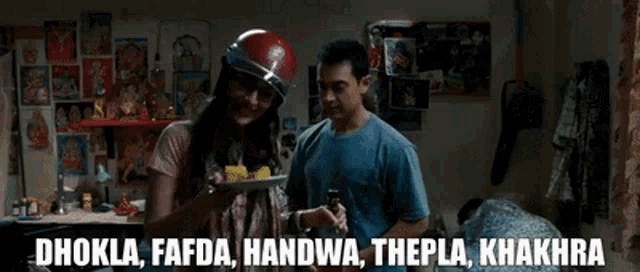 Maharashtra

Punjab

Gujarat

West Bengal
9. Having fun? Flex your brain (and taste buds) a little more… look at the pictures given below.  One of them seems odd, right? Can you guess which one it is?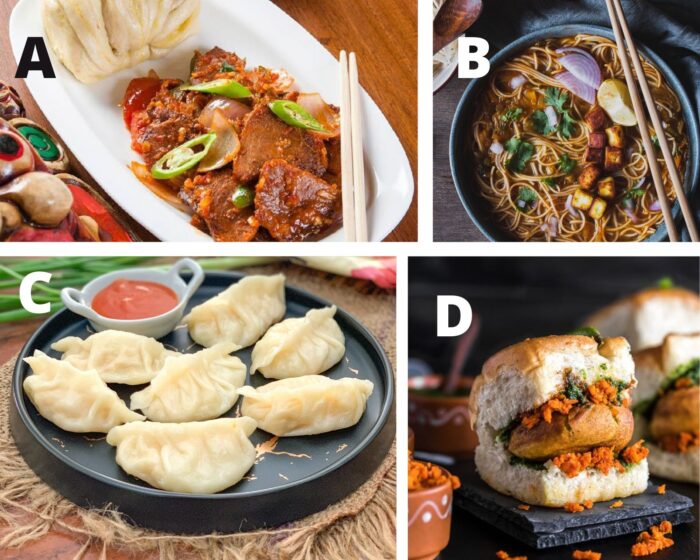 10. And finally, time for some dessert! Identify the very famous, layered dessert made during Goan festivals.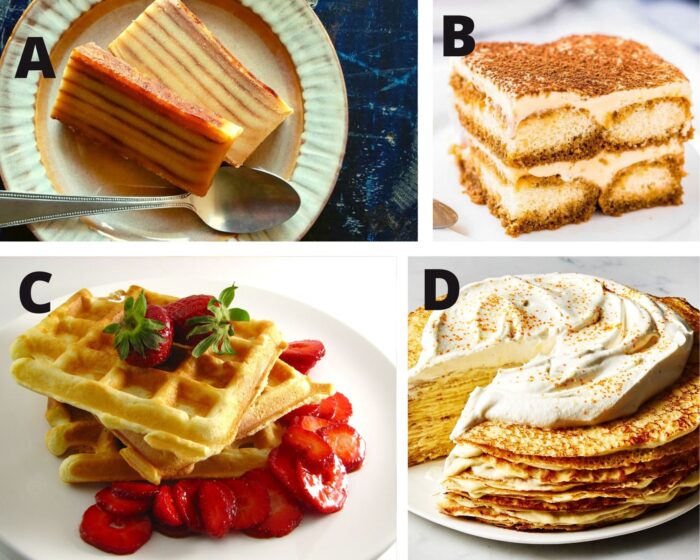 Do you think you got them all? Check your answers below to find out!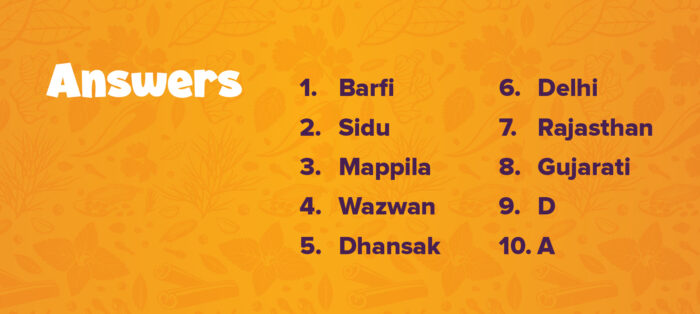 How much did y'all score? Don't forget to let us know your score in the comments below!