What are the things that often come with age? 
Extra candles on your birthday cake? Umm…yes
Weight? Err… More often than not!
Wisdom? We wish!
Bills and EMIs? Yes and yes
Social obligations? Totally! 
More responsibilities? Ugh… don't even get us started!
Our perspective sure does change with time. But at some point, have you looked back and thought, "I wish I knew then what I know now!"
So this International Youth Day, we asked BYJUites to travel back in time and let us know that one thing they would advise their 18-year-old selves. The answers were insightful, witty and some — downright hilarious!
Here's what BYJUites had to say: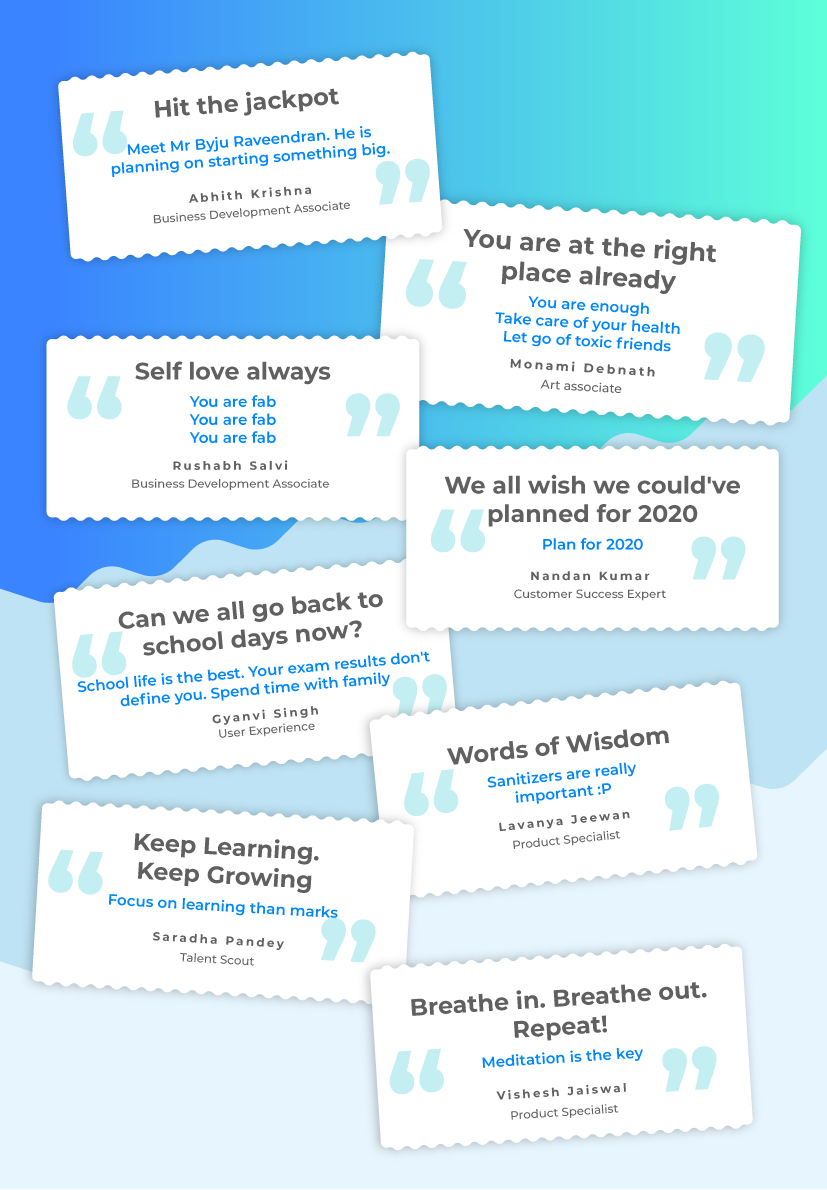 We have made a lot of beautiful memories in our teenage years, made our share of mistakes, learnt from them and eventually moved on. All this shaped us into being the person that we are today. 
Now that you have a better understanding of the world, tell us what is that one piece of advice you would give to your younger self, in the comments section below!
[custom_author=Harshita Dubey ]