Holiday season means travel!
If you are aligned with the thought, play the quiz below and find out whether you have been bit by the travel bug this holiday season.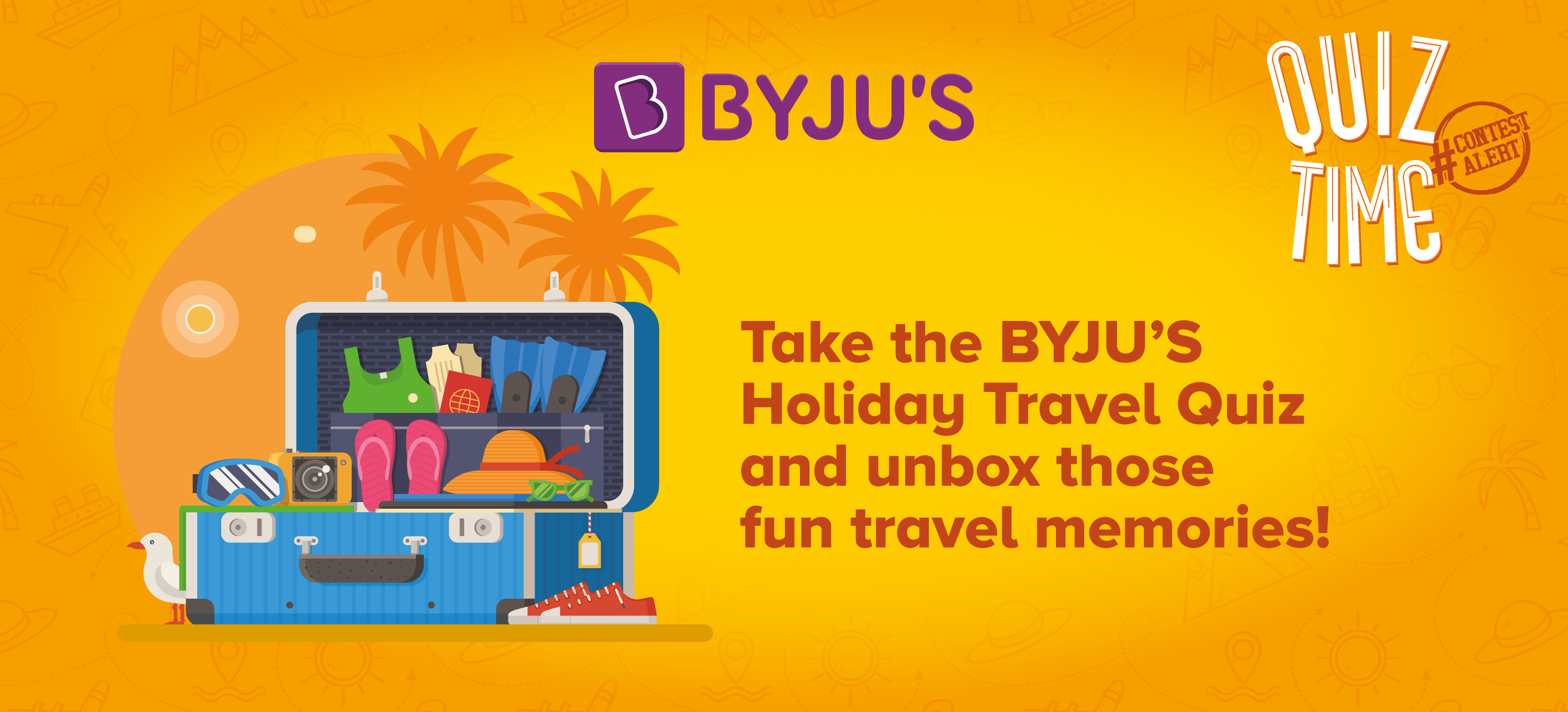 Here's what you need to do.
Read the questions
Guess the answers (1/2/3/4) 
Scroll down to find the answers
Finally, tell us how much you scored in the comments section below
Zindagi Naa Milegi Dobara is almost everybody's favourite holiday movie. Do you remember where Kabir, Imran and Arjun plan their three-week bachelor party road trip to?
Spain
Austria
New York
London
Which of these is NOT a national holiday?
May Day
Gandhi Jayanti
Republic Day
Independence Day
In the 7th season of F.R.I.E.N.D.S, Ross dresses up as Santa's Tex-Mex friend: the___________. The character explains to Ben (Ross' son) about Hanukkah, the Festival of Lights.
Holiday Armadillo
Woodland Woodpecker
Holiday Man
Spider Man
Going good so far? Now be a tourist guide for us. If one wants to explore beautifully crafted Havelis, Forts, yummy Ghevar and all things 'Pink', which city in India should one visit?
Gwalior
Jaipur
Assam
Pondicherry
Picture this! Identify this beautiful and one of the most instagrammable tourist destinations in India.
Arunachal Pradesh
Mizoram
Nagaland
Meghalaya
Having fun? Now let's see how active you are on social media. This place is one of the top dream destinations in the world! Celebrities like the concept of isolated islands and experience out-of-this-world luxury resorts.
Miami
Maldives
Indonesia
Bali
I am home to India's largest museum. Which city am I?
Bangalore
Delhi
Kolkata
Mumbai
Which of the below is a palm-shaped, man-made island in Dubai?
Palm UAE
Palm Jumeriah
Palm Dubai
Palm Man-made
The city that has spirituality at its heart – which of this is known as the Yoga Capital of India?
Varanasi, UP
Haridwar, UK
Rishikesh, UK
Dharmshala, HP
Last question: _____________ is a national highway network that forms a quadrilateral connecting four major metro cities – Mumbai, Delhi, Chennai & Kolkata.
Golden Quadrilateral (GQ)
Four-point Square
NSEW Point (North South East West)
None of the above
Answer key for Holiday Travel Quiz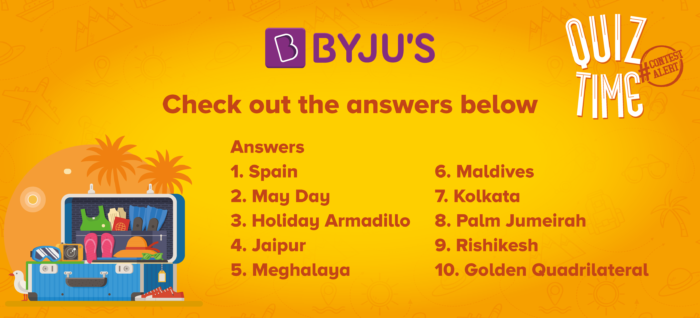 How much did y'all score? Let us know your score in the comments below!
Enjoyed this quiz? Head to Life at BYJU'S to learn more about our work, people, and the stories that make us unique. To explore job opportunities, check out Careers at BYJU'S.