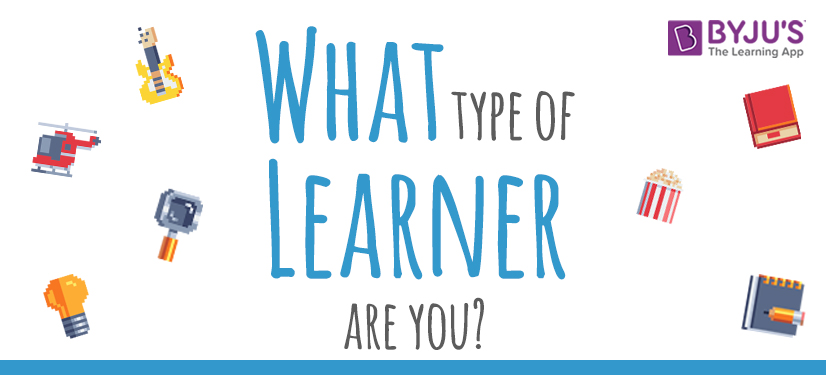 We're all wired to process information and learn differently. Here's your chance to learn more about your learning type and style.
All you have to do is pick which features you identify the best with!!
YOU ARE The Mozart a.k.a Music Smart  if you                    
Are

sensitive to rhythm, pitch, melody, and the timbre of music

Tend to love music and rhythmic sounds

Read notes out loud
YOU ARE The Creative Genius a.k.a Picture Smart if you
YOU ARE The Book Wizard  a.k.a Word Smart if you
Enjoy reading books in your  spare time

Spin interesting tales and stories

Love playing games like Scrabble & Crossword
YOU ARE The Logic Guru a.k.a Logic Smart if you
Reason things out clearly and logically

Classify and categorize objects

Devise experiments to test out things you don't understand
YOU ARE The Adventure-holic a.k.a Nature Smart if you         
Participate in hands on activities

Enjoy  bird watching  and love to record all your observations

Focus and follow instructions while you are out in the woods
YOU ARE The Wise Owl a.k.a Self Smart if you
Can motivate yourself and display a sense of strong will

Seem to have a deep sense of self confidence

Have strong opinions or feelings about things
YOU ARE The Social Soul a.k.a People Smart if you   
Make friends easily

Like to work in groups

Have good organisation skills and are adept at mediating conflicts
Each of these learning styles is unique in its own way. Let's all become more aware of which learning style suits us the best and embrace it!