Mangoes — the king of all fruits. Isn't the love for this luscious golden bliss unmatched? From eating the first batch of mangoes of the season to having a chilled glass of mango shake with ice cream, the sweet pulpy fruit was, is and always will be our forever love. 
It's not just about eating mangoes, but the memories attached with it that take us back to those carefree childhood days.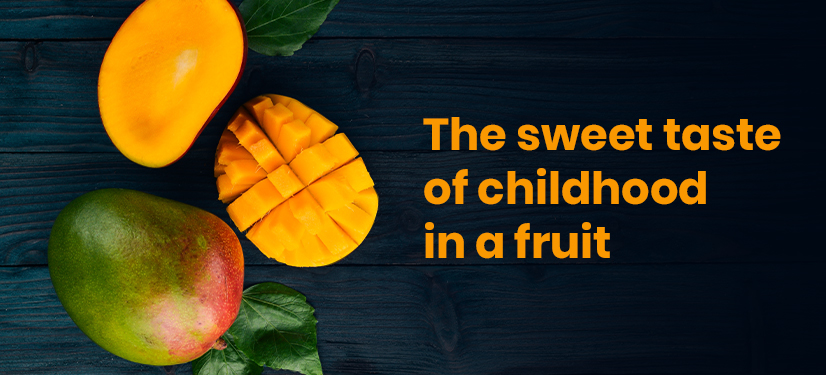 Here are a few of our favourite memories associated with Mangoes — the not-so-AAM fruit
The excitement of seeing your father coming home with a bag full of sweet-smelling mangoes and gently tossing them in cool water

The very first delightful bite of the season — definitely love at first bite! 

Climbing trees and plucking those ripe juicy mangoes was a rare treat, wasn't it?

Putting all our hearts into winning the mango-eating competition with cousins. There was no such thing as too many mangoes!

The taste of yummy chilled mango shake, topped with nuts and ice cream, on returning home from school on a hot summer day

Watching grandma lay pieces of raw mangoes on a sheet to dry on the terrace

Later, adding some zing to meals with freshly prepared meetha, teekha and chatpata varieties of mango pickle 

Beating the heat with the goodness of Aam Panna and Aamras. Yummmmm!

Savouring the richness of the perfectly-sliced mangoes sitting in the backyard on a fine afternoon

Enjoying Aam Papad layer by layer 

The incomparable joy of shooting down raw mangoes from the neighbours' trees using slingshots. Later being chased down the orchard by the owner 

Enjoying mangoes to the fullest by eating it the 'right' way — sucking the pulp and juice straight from the top of the fruit
All these memories have shaped our emotional connection with Mangoes. The unique flavour, fragrance and taste of the sumptuous fruit, along with the memories it brings with it, is engraved deep into our hearts. 
Can you relate to these fond memories?
Share your Mango moments in the comments section below. 🙂
[custom_author=Harshita Dubey ]