You are what you eat. 
Yes, that's right! The food you consume affects you in more ways than you think. If you eat more than what your body requires, it will lead to weight gain as the unused energy in the body gets stored as fat. Whereas, if you eat less, it will lead to malnutrition. 
Therefore, the key to a healthy and wholesome diet is to put a check on your calorie intake. Meaning, it is time to bid goodbye to all that junk and say hello to all things healthy and nutritional.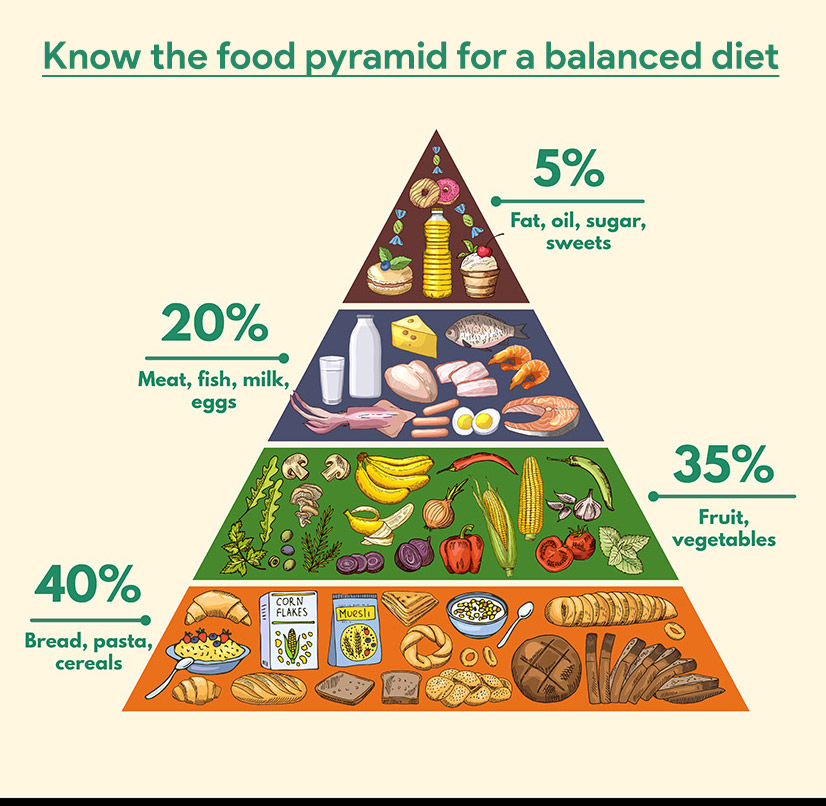 But why talk about this now?
September was observed as the 'Nutrition Month' by PM Narendra Modi. And to think of it, the timing could not have been better. With a pandemic changing the course of everyday life and a lockdown forcing us to rethink our approach to health and fitness, it's important, now more than ever, that we pay attention to our nutritional requirements. 
However, imbibing healthy eating habits need not be an overwhelming chore. You can start simple, introduce a few changes to your daily diet, and gradually build up a balanced meal plan that's suited to your lifestyle.
Here is a quick bite-sized guide to get started on your health goals:
Make your plate look colourful 
A balanced diet means eating all kinds of food that your body requires. Start with including red, orange, and dark green vegetables in your meal. The more colours you add to your plate, the higher the chances of you consuming the vitamins, minerals, and fibre that your body needs. 
Say hello to whole grains 
Chuck refined-grain foods and make space for whole-grain foods in your lives. Look for products like brown bread, whole wheat, brown rice, oatmeal, quinoa etc.
Pick protein-rich food 
Protein gives your body the boost of energy that it needs. It is also essential for every cell in your body to repair itself and make new ones. So, do not forget to include foods like meat, poultry, eggs, nuts, pulses, seeds etc in your diet.
Protein-rich food also helps you to feel full, more so than food without protein. A reason why it is a great addition to your diet when you want to lose weight naturally.
6 glasses of water is MUST!
Water hydrates your body and helps in delivering all the essential nutrients to the cells. Water also aids digestion, detoxifies your body and makes your skin supple. So, do not forget to have 6-8 glasses of water everyday. 
Also, avoid sugary and fizzy drinks like soda as they are a major source of calories and added sugar in your diet. Cut it out!
NEVER miss your breakfast
It is a myth that skipping breakfast will help you to shed those extra kilos. If anything, a healthy breakfast, which is rich in fibre and low in fat and sugar, will assist you in checking off your fitness goals. 
In fact, a great way to start the day is by having a fruit every morning with your breakfast. It is because the chances of the nutrients getting absorbed in your system are higher on an empty stomach. 
To help you plan your meals better, here's a blueprint of a healthy and timely diet:
Morning: Have a glass of vegetable juice
Breakfast: Have a fruit of your choice or maybe a fruit salad
Lunch: Home-cooked meal that includes any one of your favourite grains along with a lot of vegetables
Evening: Salad or soup of your choice
Dinner: A healthy home-cooked meal like chapati, khichdi, chicken, vegetables etc
BYJU'S celebrated #NutritionMonth2020 with a Nutrition and Healthy Eating Workshop, organised in collaboration with Art of Living. The session, led by Vaishali Ganorkar, the Nutrition coach at Art Of Living, was an instant hit. With close to 250 participants signing up and coming together to discover the benefits of healthy eating and lifestyle, BYJUites learnt all about making wise food choices for the body and mind during the hour-long session.
Here's a glimpse from the workshop: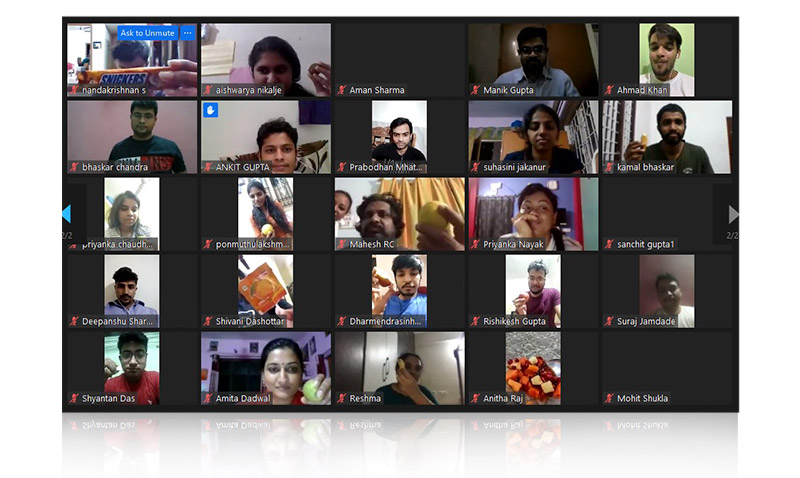 In case you missed it, we hope you find some interesting takeaways in this blog. We would also love to hear about your healthy eating habits, and how you keep a check on your diet and maintain a healthy lifestyle.  
Let us know in the comment section below.
[custom_author=Harshita Dubey ]