Living in uncertain times with rising cases of COVID-19, social distancing, and self-isolation can get overwhelming. If there's one thing this pandemic has made us realise, it's the importance of being healthy, both physically or mentally. One of the practical ways to ensure well being is self-care — something that should be a priority now more than ever.
So while the best minds get to work on finding a cure, let us focus on becoming the best versions of ourselves.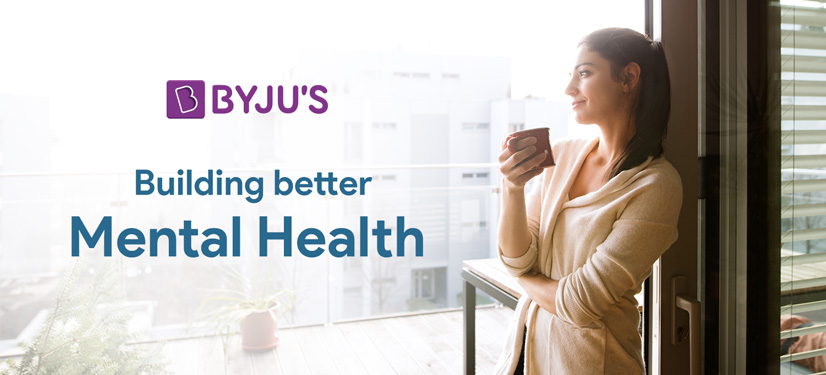 Here are 6 tips to help you tackle stress and panic during these unprecedented times
Maintain social connection
Even if you cannot meet your friends and folks in person right now, take out time and socialise virtually. Video call your friends, share a laugh or two and talk about your feelings. It's sure to make you feel much lighter and calmer!
Stay active — it's important
Be it gyming, yoga, meditation or just basic home exercises, engage in activities that get your heart pumping. You do not have to rigorously workout. All you gotta do is dedicate at least some amount of time for physical activities. There are a plethora of online workout classes and live sessions conducted by experts that you can refer to and start exercising in your free time.
Maintain a routine
Absence of structured routine triggers boredom and spikes stress levels in humans. No matter how much you want to just lay in bed all day and binge-watch shows late into the night, it is advisable to maintain a healthy routine for mental fitness. This, coupled with a good diet and sleep cycle, will work wonders for you. Documenting your thoughts and schedule in a journal can also help you stay calm.
Develop a sense of purpose in life
Engage in activities and hobbies that excite you. Take up a new skill or brush up on old ones. For starters, you can start compartmentalizing your life. It will help establish mental barriers between one priority and another so that you can direct all of our energy into what's more important. Set a goal and get busy with building your life around it. Having a goal gives you hope. And when you hope, anything's possible.
Practice gratitude
The pandemic has made us realise the importance of the little things in life. And practising gratitude can immensely help you fight all your worries away. A great way to do that is to document your thoughts in a journal. A stress management and self-exploration tool, journaling helps you gain self-knowledge and understand feelings better. So count your small blessings when you're low and journal your thoughts when needed, and you're bound to feel a tad bit better.
Disconnect when needed
When things get too overwhelming for you, cut yourself off from Coronavirus-related news and social media. Instead, breathe, meditate, and indulge in some me-time.  Do whatever your heart desires — it could be singing, dancing, painting, or simply pampering yourself. The idea is to have fun.
Do's and don'ts to follow during COVID-19
Stay calm

Do not shun people diagnosed with the virus. Instead be helpful and kind

Practice self-isolation and work on improving your immune system

Avoid going to public places

Wash your hands regularly

Have faith that the other side of quarantine would be a much happier and healthier place to live in 🙂
These self-help tips can help one combat stress better. Always remember that life is beautiful if you know where to look.
Tell us what you have been up to at home in the comments section below.
[custom_author=Harshita Dubey ]