No two readers are the same. From trendsetters who make sure they get their hands on what's popular to the crusaders of 'classics' — we have either seen them or are one of them. There is also the obsessive reader who insists on finishing what they have started, the hoarder — who barely reads but hoards, the re-reader — who has separation anxiety from their favourite book, the loyalist — who finds out all the literary works (even the journals) of their favourite author… and the list goes on.
If all this book talk has left you wondering which category you belong to, how would you like to take a quiz to find out?
Here's how to go about it:
Carefully read the statements given below
For each statement that holds true for you, give yourselves 10 points
If you don't fully agree but relate a little, then make it 5 points
Your total score will reveal what kind of reader (we think) you are
Are you ready for this?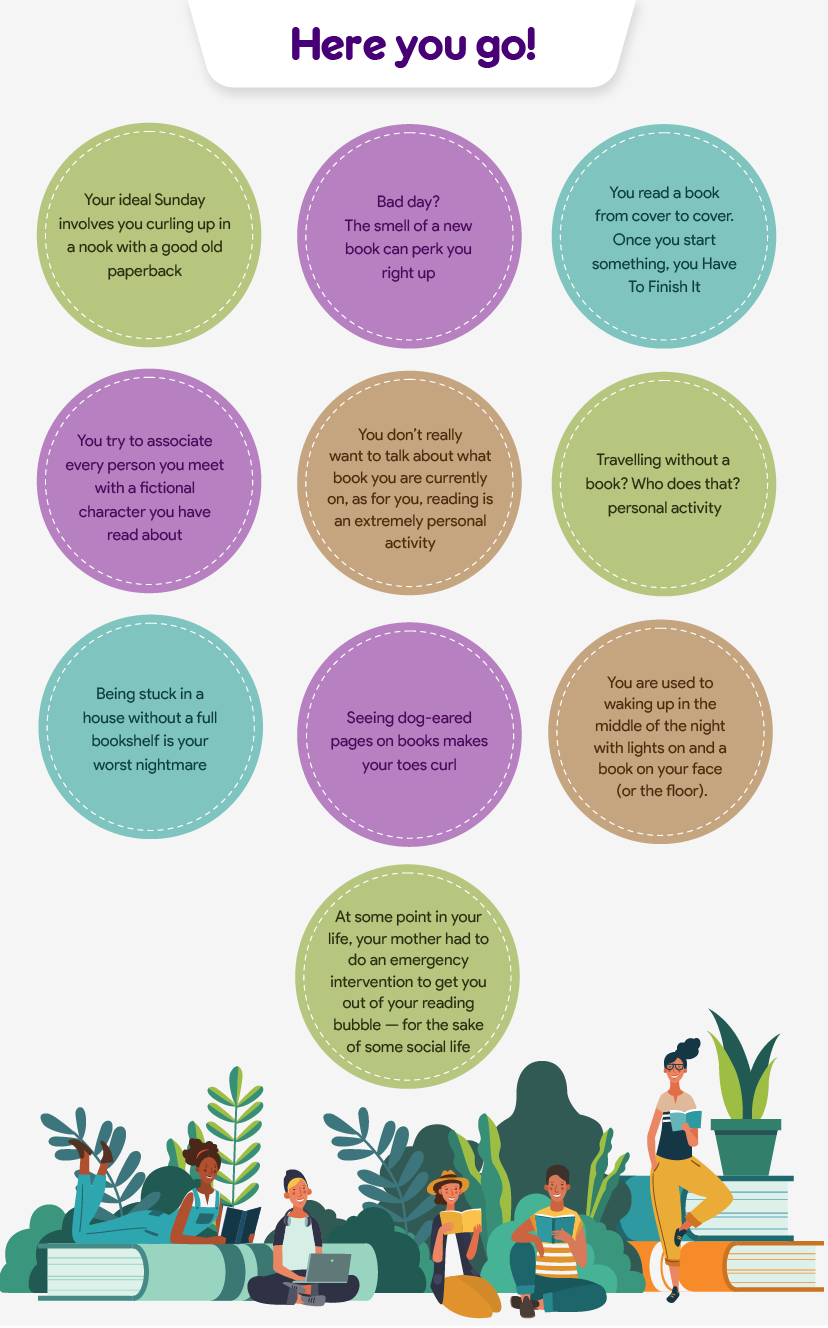 Now, do some of that basic mathematics. Got the scores handy? Then continue reading!
The results are in, folks!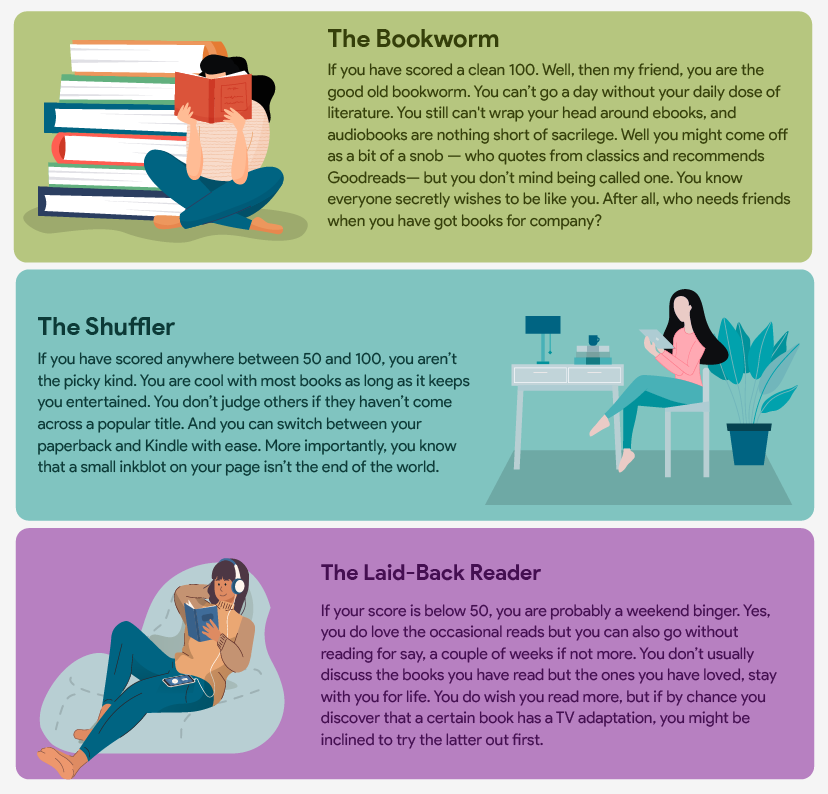 Do you agree with the results? Even if you don't, the point is that you have taken the quiz and reached this part of the article. This means we are all united by our collective love for books here. Books make the best gifts and reading will forever be one of the most fruitful habits. So this National Reading Day, tell us what your current read is and why you love it.
Tell us in the comments section below!