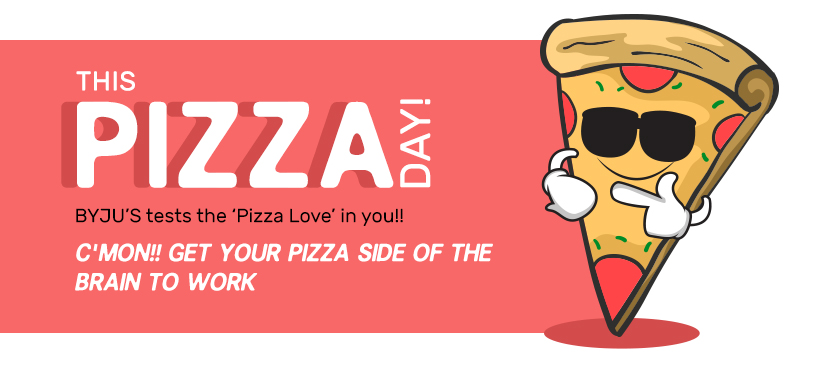 There are pizza lovers and there are 'the' pizza lovers.
Put your 'Pizza IQ' to test with this set of fun questions
Steps: Read the questions> Guess the answers (A/B/C) > Scroll down to find the answers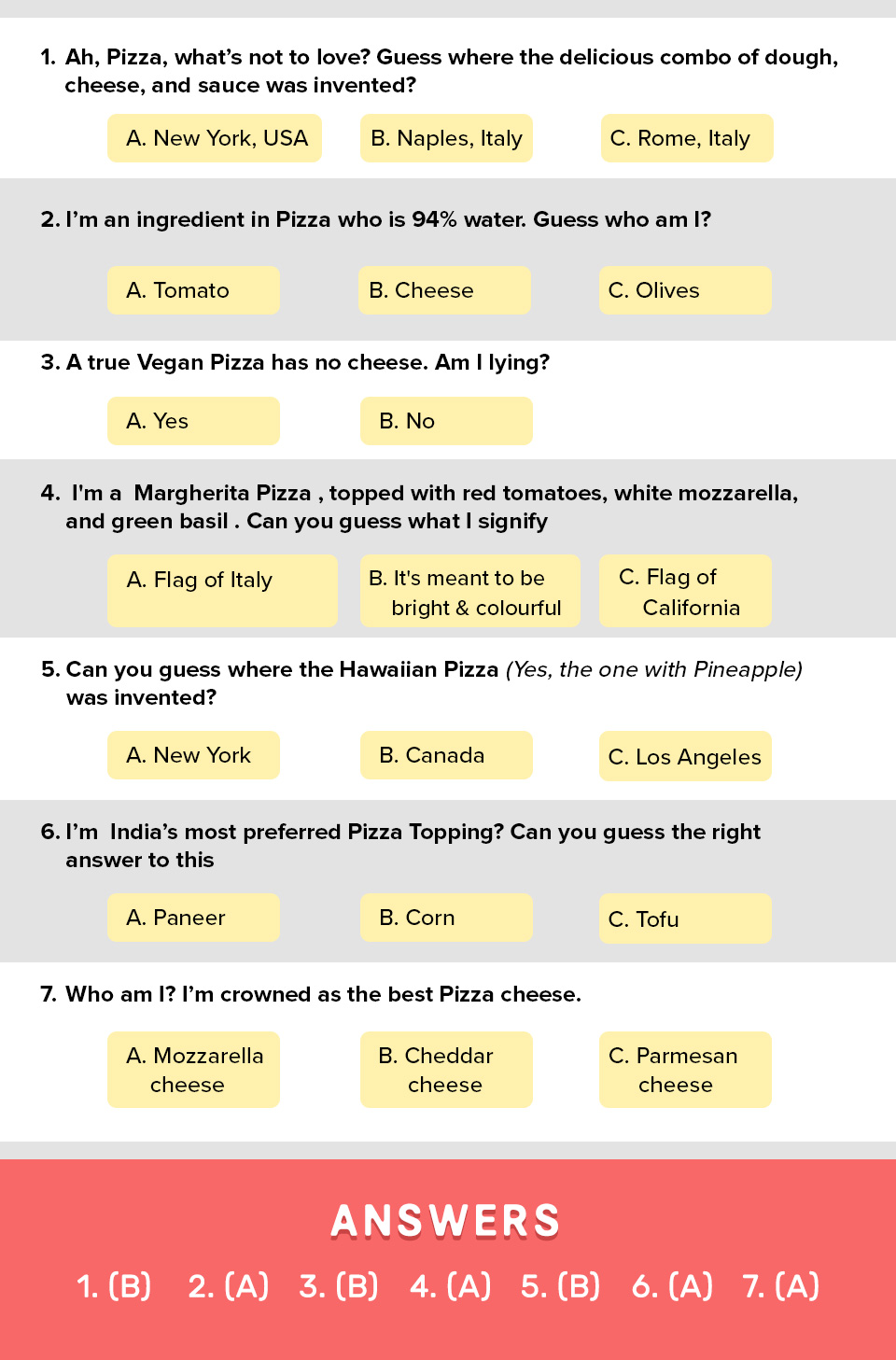 Pizza! The name itself is enough to fill your mind with hungry thoughts. Most of us will vouch for PIZZA as the most delicious dish in the world and would call it a perfect company for comfy movie nights!
Share more such favourite pizza moments, stories & tidbits with us in the comments section below.