Have you ever wished for a time machine to take you back in the days and let you relive your childhood again? 
Well, what's gone cannot be brought back but the memories of the good old days can surely be remembered and cherished. And what better way to relive childhood nostalgia than by taking a dive into the treasure trove that is old photo albums? 
Back in the day, when there were no digital cameras, photographs were only taken on special occasions. All of us, in fact, have some of our sweetest memories captured and stored in old photo albums. That first click in a studio, memories of Holi, that one time when you weren't really in the mood for a picture – hilarious, nostalgic, and adorable memories that are just too good to be simply lying in the albums. So, why not recreate them? 
At least, that way we all can relive the childhood days, even if it's just for a while.
This Children's Day, BYJUites took a trip down memory lane and reopened the box of nostalgia with a Then & Now Photo Contest. The result was beyond expectations. (Trust us, we are still giggling)
Here are some of the funniest and most creative snaps recreated by BYJUites. 
Arunkumar Ashokkumar recreated an extraordi'naari' picture with the women of the house.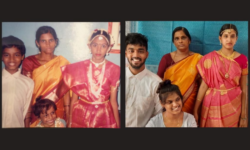 Jigyasa Jain's hilarious recreation reminds us of that ONE not-really-smiling photo that we all have.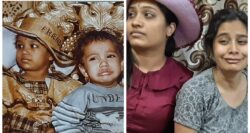 Suyog Pathak brought back the childhood memories of Holi to life. Talk about OOTD!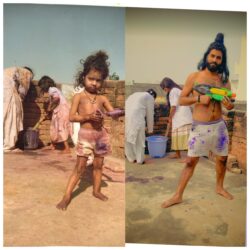 Duvvi Sireesha slaying in her outfit then & now!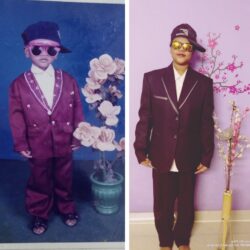 Amruta Shanbagh sliding her way to the top entries of the contest with her recreation.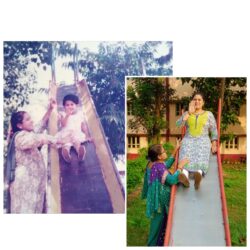 Take a look at some of the other entries that brought back the memories of childhood through old photographs.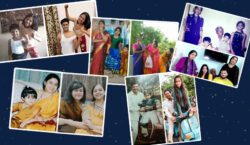 These endearing, adorably-recreated childhood photos show that no matter how old we get, we still carry the joys and innocence of childhood in our hearts. 
Liked what you saw? Please share your best childhood memories associated with photographs.