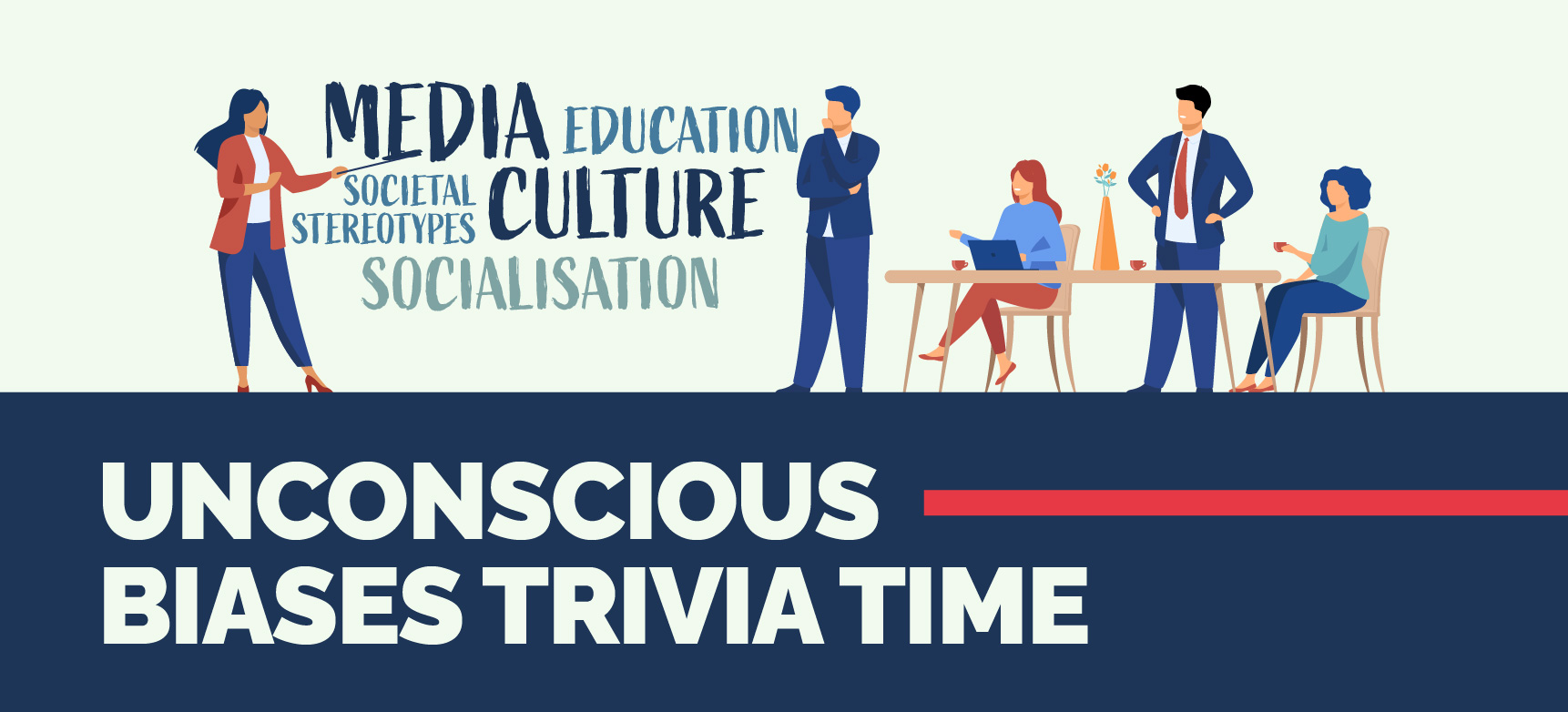 Unconscious biases are subconsciously-held attitudes that affect how individuals feel and think about people and situations around them. #BreakTheBias series at BYJU'S is an initiative that addresses these biases amongst us all and attempts to educate BYJUites with ways to deal with them.
How much do you know about unconscious biases? Take this fun quiz to find out!
To quickly brush up on your knowledge, read: Let's Have a Conscious Conversation About Unconscious Bias!
Here's what you need to do.
Let's get started!
1. Unconscious Biases are ____________.
Involuntary

Implicit

Developed over time

All of the above
2. Unconscious Biases affect ____________.
3. Favouring people similar to ourselves can be described as Anchoring Bias.
True

False

May be

Can't say
4. Developing an overall positive impression of someone because of one of their qualities or traits is called ______ bias.
Halo

Horn

Confirmation

Status Quo bias
5. "Tuesdays are lucky for me".

Which type of bias is being projected here?
Halo bias

Illusory correlation

Recency bias

Affinity bias
6. "This new app is for tech-savvy people. Age groups of 30 and above is not the audience for it." Which type of bias is affecting the decision here?
7. We should learn to live with our biases as unconscious biases are innate and therefore cannot be shed. 
True

False

May be

Can't say
8. To deal with Unconscious Biases, we should think and decide _______.
9. Unconscious Biases can be tackled by
Being aware of our biases

Empathising with the feelings and viewpoints of others

Interacting with people different from us

All of the above
10. Combating Unconscious Biases helps us in
Making fair decisions

Making quick decisions

It doesn't help at all
Also read: Check Out These Books and Podcasts to Learn More About Unconscious Bias!
Do you think you got them all? Check your answers below to find out!

How much did y'all score? Let us know your score in the comments below!
Head to Life at BYJU'S to learn more about our work, people, and the stories that make us unique. To explore job opportunities, check out Careers at BYJU'S.