Whether Travelling has always been your passion or is a part of your New Year resolutions, it's time to check the holiday calendar and brew some plans. This National Tourism day, we bring you 10 budget-friendly travel destinations in India that you can explore in 2023. 
Just want to unwind and relax on your vacation? Love exploring every inch of the location? From laidback travellers to zealous explorers,  these places promise breathtaking views at affordable prices, for all kinds of vacationers
If planned in advance, you can spend as low as 500 Rupees (maybe less) for accommodation each day.
Scroll down to check out some epic travel destinations for this year!
Chikmagalur, Karnataka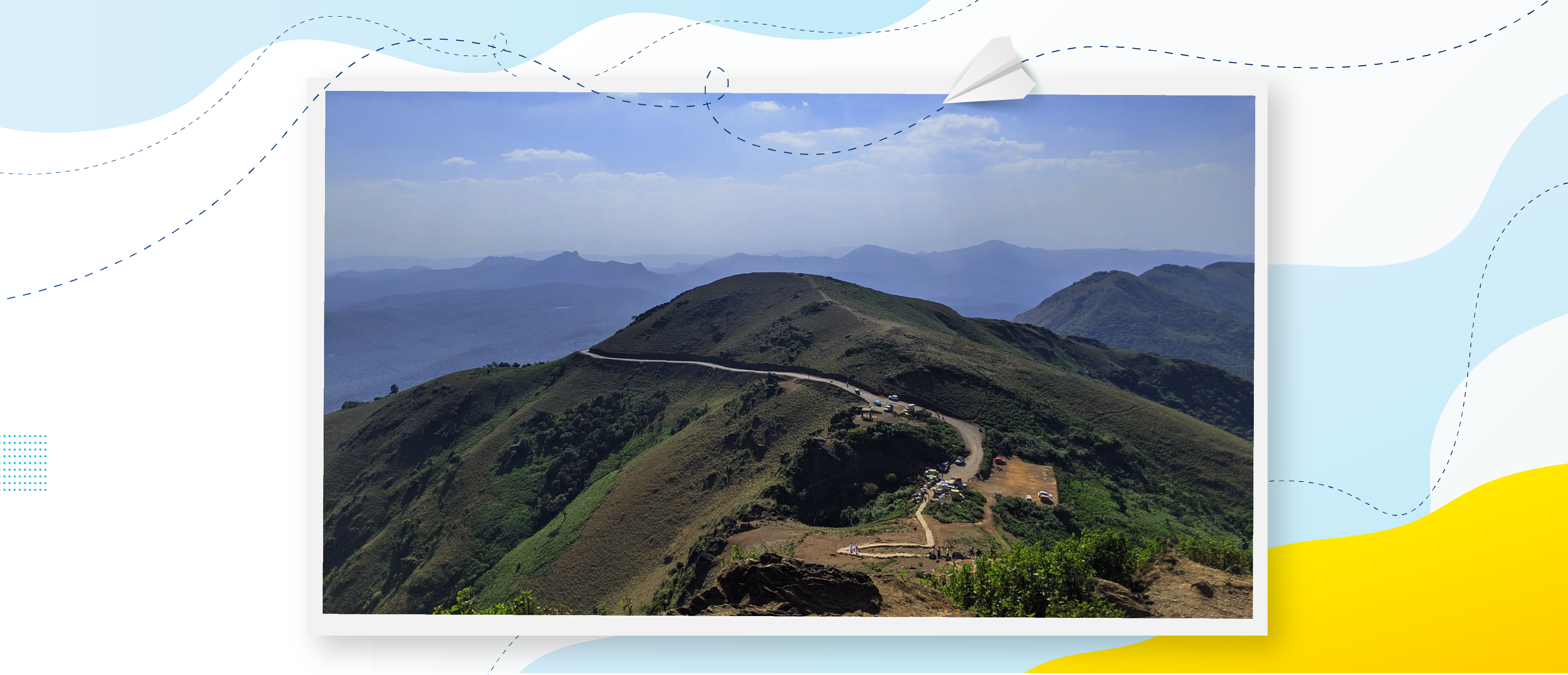 Roughly 300 kilometres from Bangalore, this place is closest to the highest peak in the state of Karnataka – The Mullayana Giri Peak (6316 feet above sea level). Accessible by rail and road transport from the state capital, this hill station is known for being surrounded by numerous waterfalls, dense rainforests, and coffee plantations. Homestays here offer a huge range of options, from camping tents to private rooms, depending on your budget. Most of them are inclusive of hot homemade meals, making you feel right at home. 
Ideal time to visit: October to May. 
Gandikota, Andhra Pradesh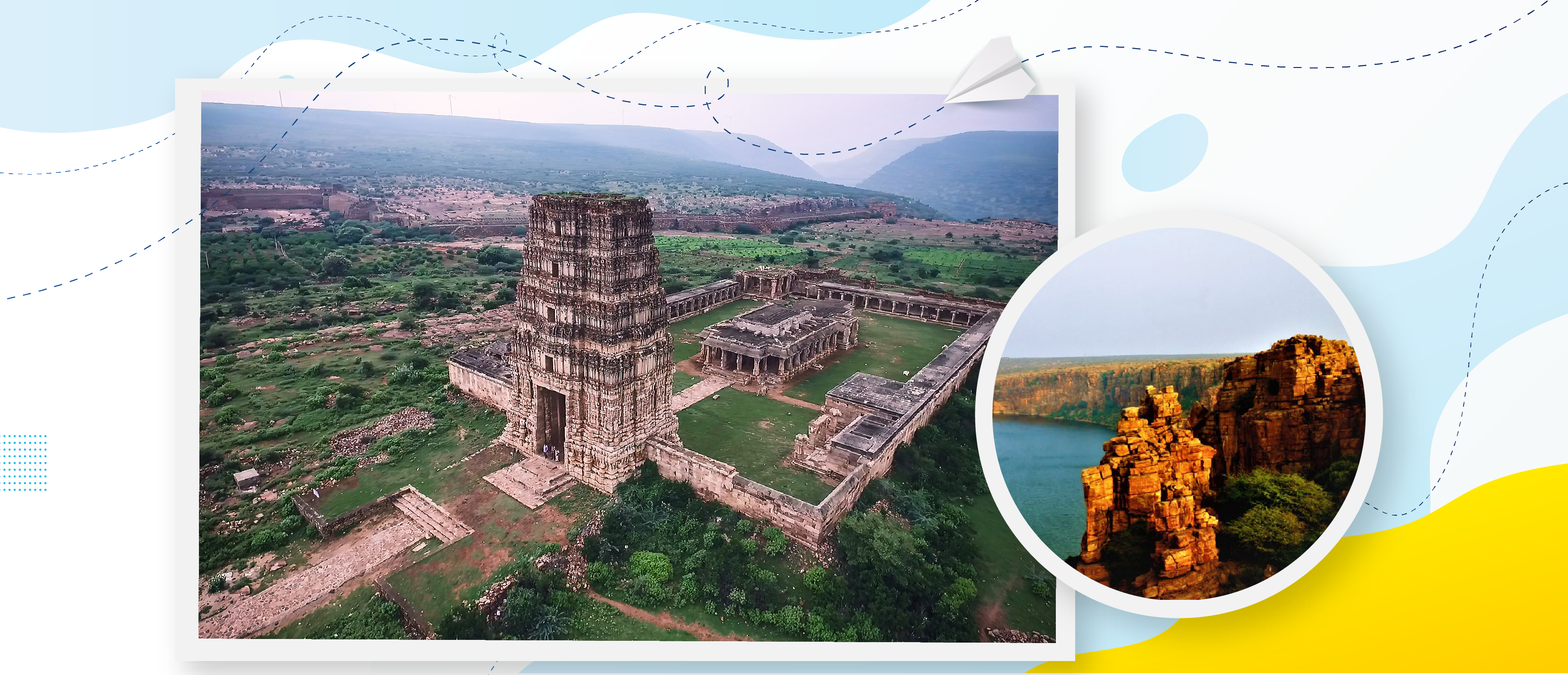 Also known as the Grand Canyon of India, Gandikota is approximately 400 kilometres away from Hyderabad, Telangana. Accessible via overnight train/bus journeys, this place is paradise for historians, as well as budget travel enthusiasts. Indulge in a plethora of tourist attractions:
A fort entirely built from red sandstone, temples, mosques featuring intricate carvings, caves, and the highlight of the place – the Pennar Gorge that resembles the Grand Canyon in Arizona, USA. The best value-for-money stay option is the campsites offered by the locals, near the Gorge area that offers stunning views during dawn and dusk. But if camping isn't your style, Andhra Pradesh tourism offers hotels nearby, at a slightly higher price. 
Ideal time to visit: September to February
Udaipur, Rajasthan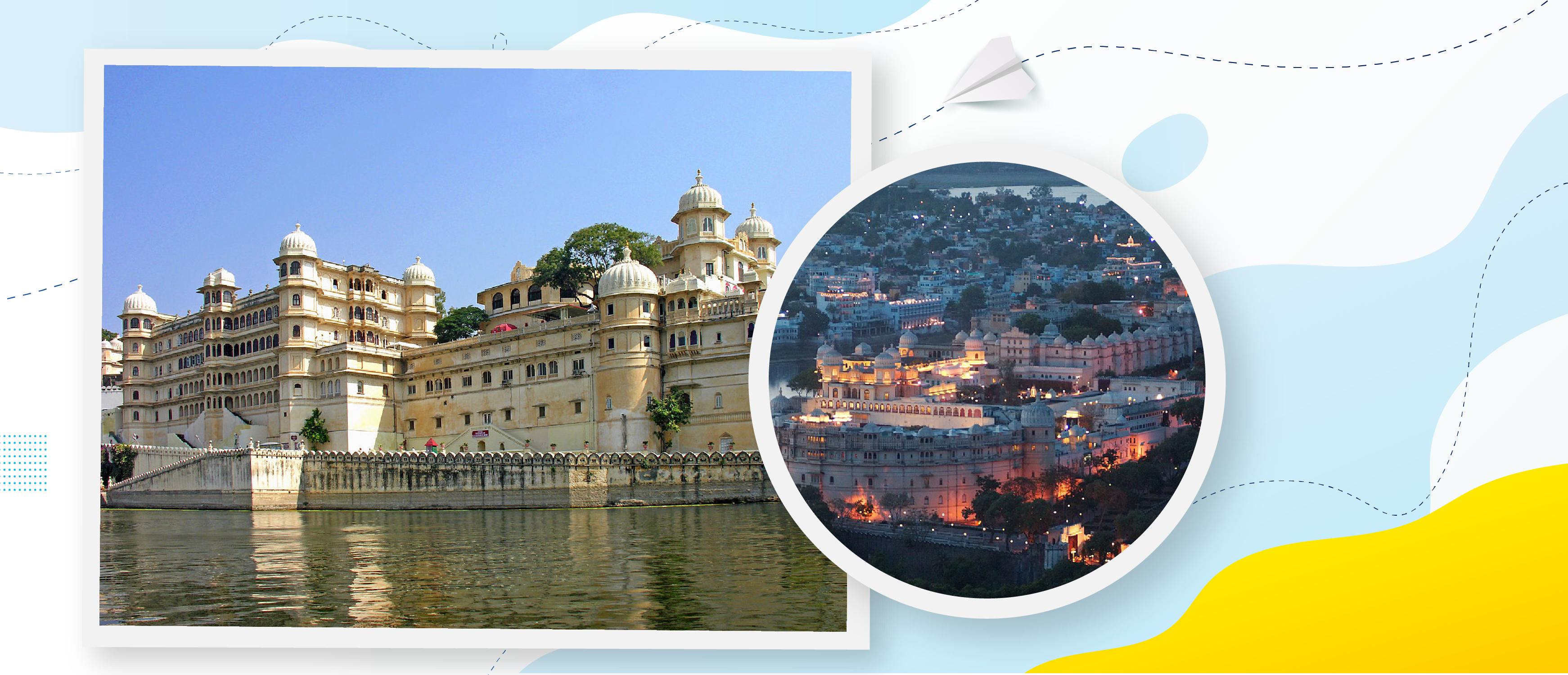 According to British Administrator, James Tod, Udaipur is the most romantic spot in the Indian subcontinent. This city of lakes is accessible by rail, road, and air, from all major cities across the country. From palaces, forts, and other popular structures (made mostly of white marble) to the interconnected lakes that make for mesmerising views across the city, this is one destination you will find on the bucket list of travel enthusiasts all over the world. Udaipur offers numerous homestays and hostels with spectacular views of Lake Pichola and the beautifully lit city palace by the evening. Apart from the delicious food, make sure to also check out the numerous local markets that sell handicrafts created by local artisans. Don't forget to take your best bargaining skills along! 
Ideal time to visit: September to March
Orchha, Madhya Pradesh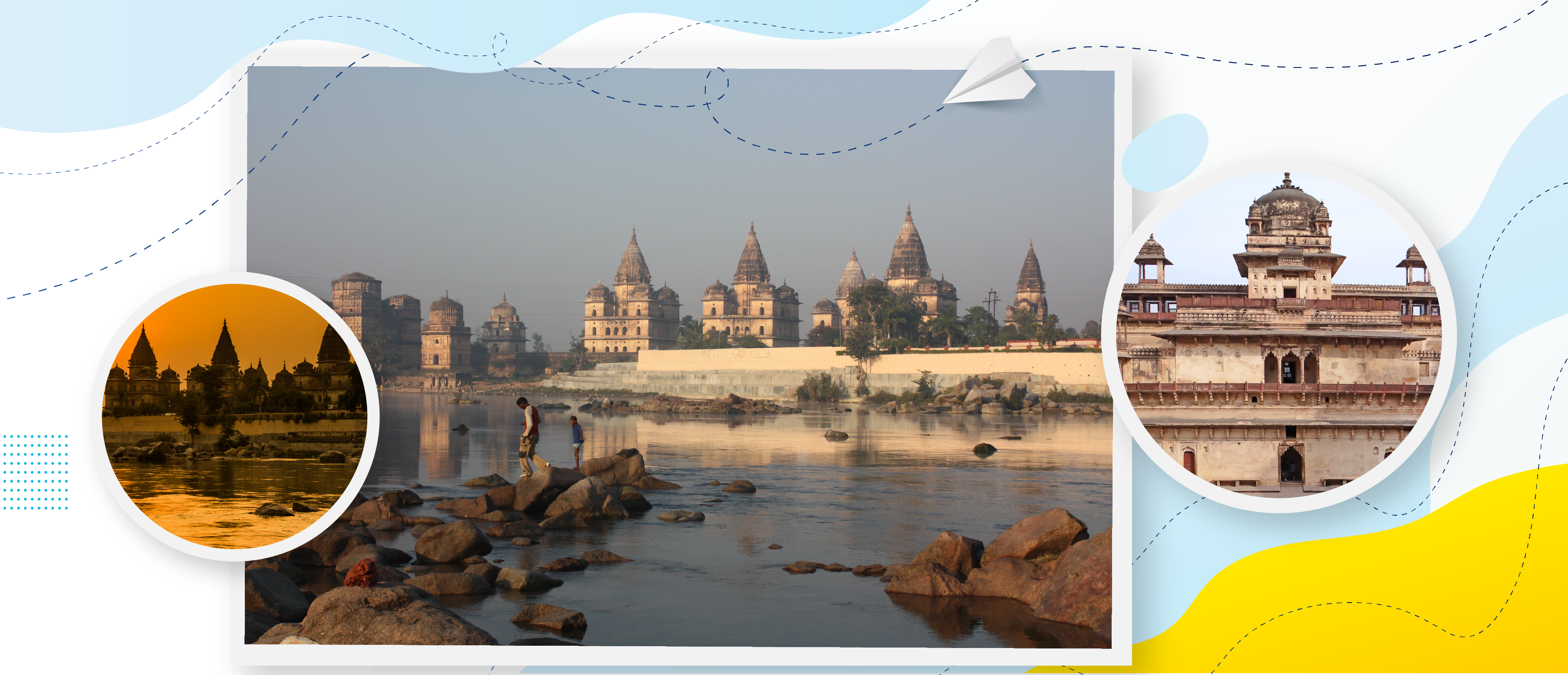 The name Orchha literally translates to "a hidden place". As you take a walk through the heritage palaces, temples, & chhatris (domes), that have beautifully woven influences from the Mughals & Rajputs, you will feel thankful that this place has managed to retain its original charm & grandeur; it's like it is frozen in time. If you are feeling adventurous, you can go kayaking/rafting in the Betwa river or take the Jungle Safari at the Orchha Wildlife Sanctuary. The local cuisine at the Royal Guest House is unmissable! The city offers hostels & homestays for travelers on a budget. 
Ideal time to visit: September to March
Varanasi, Uttar Pradesh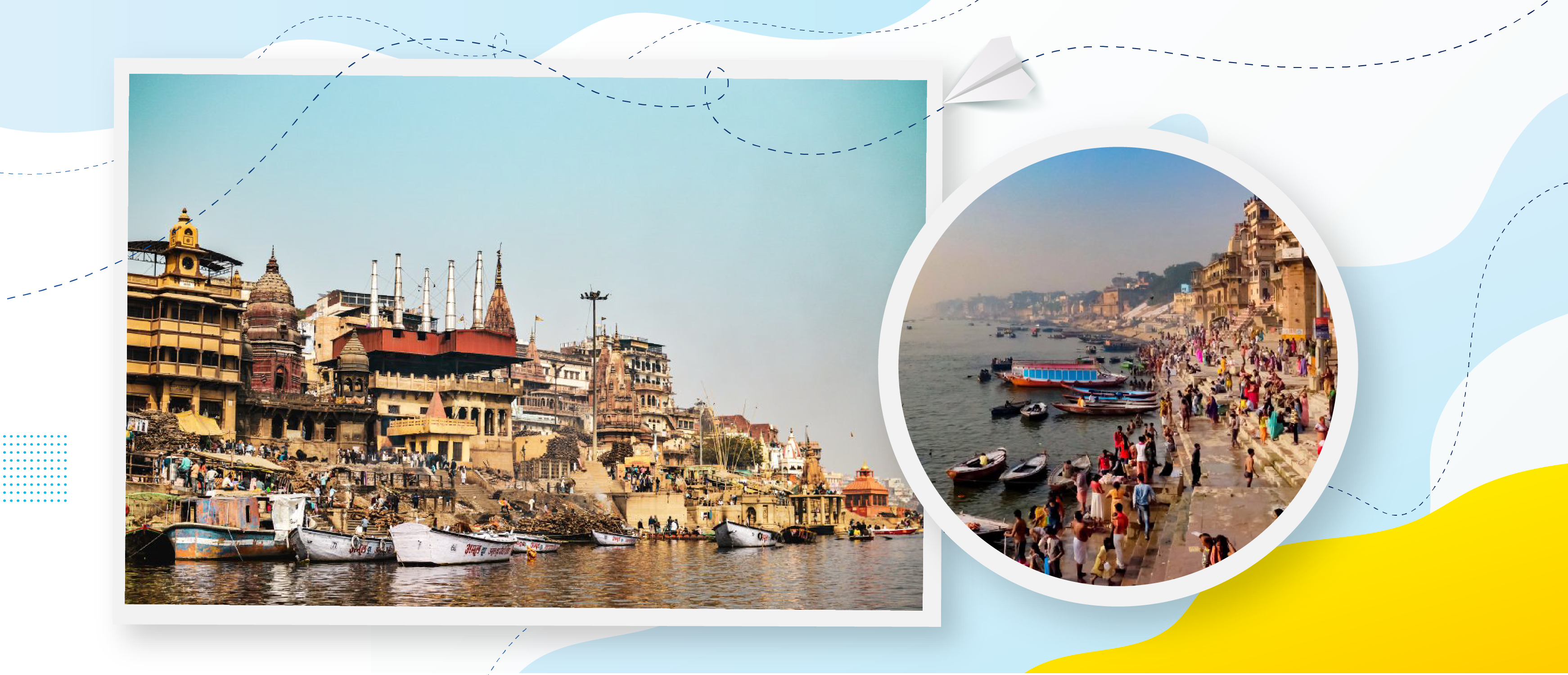 Varanasi, also known as Banaras or Kashi, one of the oldest  and most spiritual cities in the world, offers a plethora of opportunities for you to explore. You can start your day with a humbling kachori sabzi breakfast available locally, and stroll through the narrow lanes that will take you to the centuries-old ghats (river banks) and skillfully carved temples. Take a dip in the holy Ganges or indulge in a boat ride to see the heartland from a new perspective. You can then hit the streets and explore the local market offering authentic Banarasi sarees, carpets, stones, or bangles. Before you  head back to a hostel/private hotel room (should not cost more than 800-1000 Rupees per day), make sure you witness the mesmerising Maha Aarti at the Dashashwamedh ghat during sunset; easily the most unforgettable part of the trip.
Ideal time to visit: November to March
Gangtok, Sikkim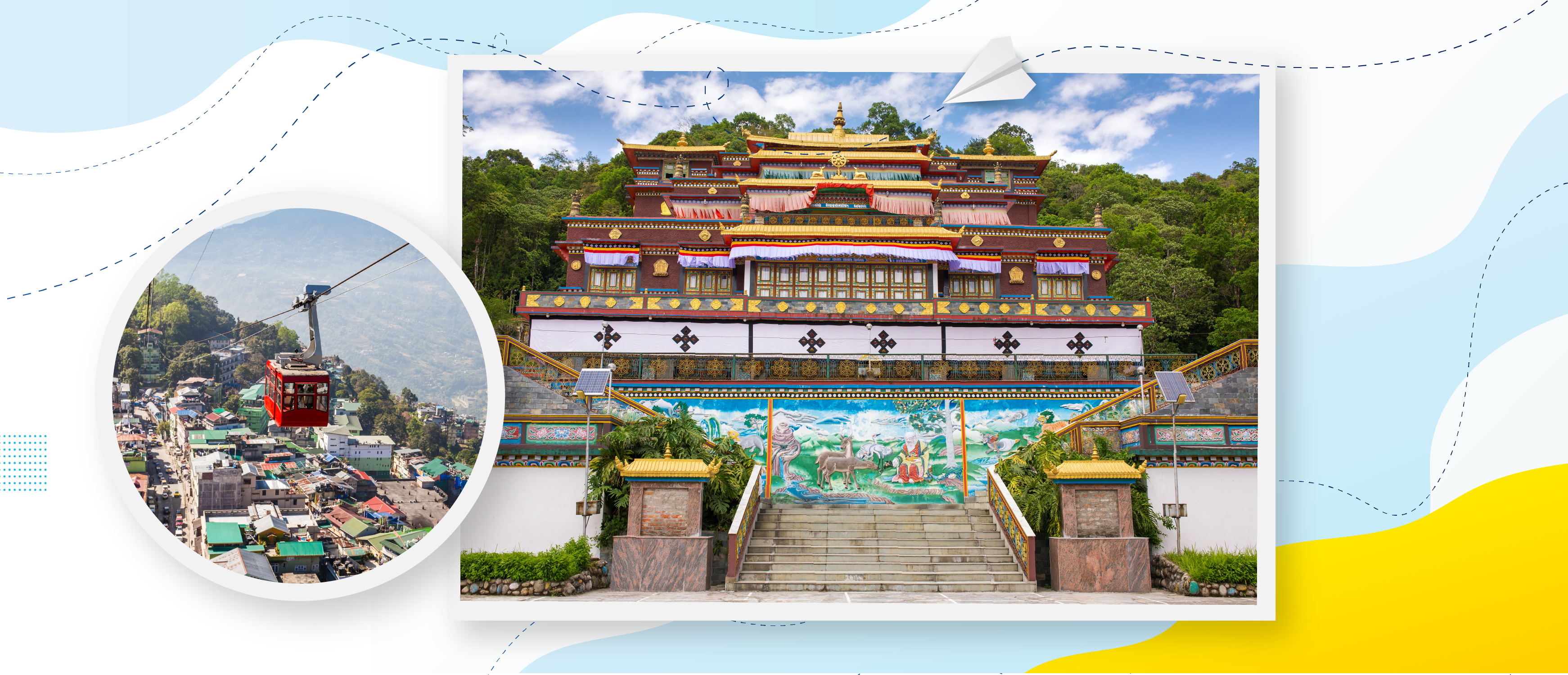 If the mighty Himalayas beckon, you answer! Situated close to the 7 sister states of India, Gangtok promises to offer mind-boggling views of one of the highest snowclad mountains in the world, sprinkled generously with adventure sports and activities. Switch up your daily diet with the local food, including Wai Wai, momos, thukpa, and churpee (cheese made of locally-sourced milk from cow or yak), and you might not want to go back at all.  If you seek thrill, hang gliding, paragliding, cycling, and river rafting experiences are offered at reasonable prices even during peak season. If you seek peace, the monasteries in and around the city are the ticket to serenity. Many hostels and homestays offer shared accommodation here, for prices as low as 600 Rupees per day. You can get to Gangtok via road, rail, or air.
Ideal time to visit: March to July
Visakhapatnam, Andhra Pradesh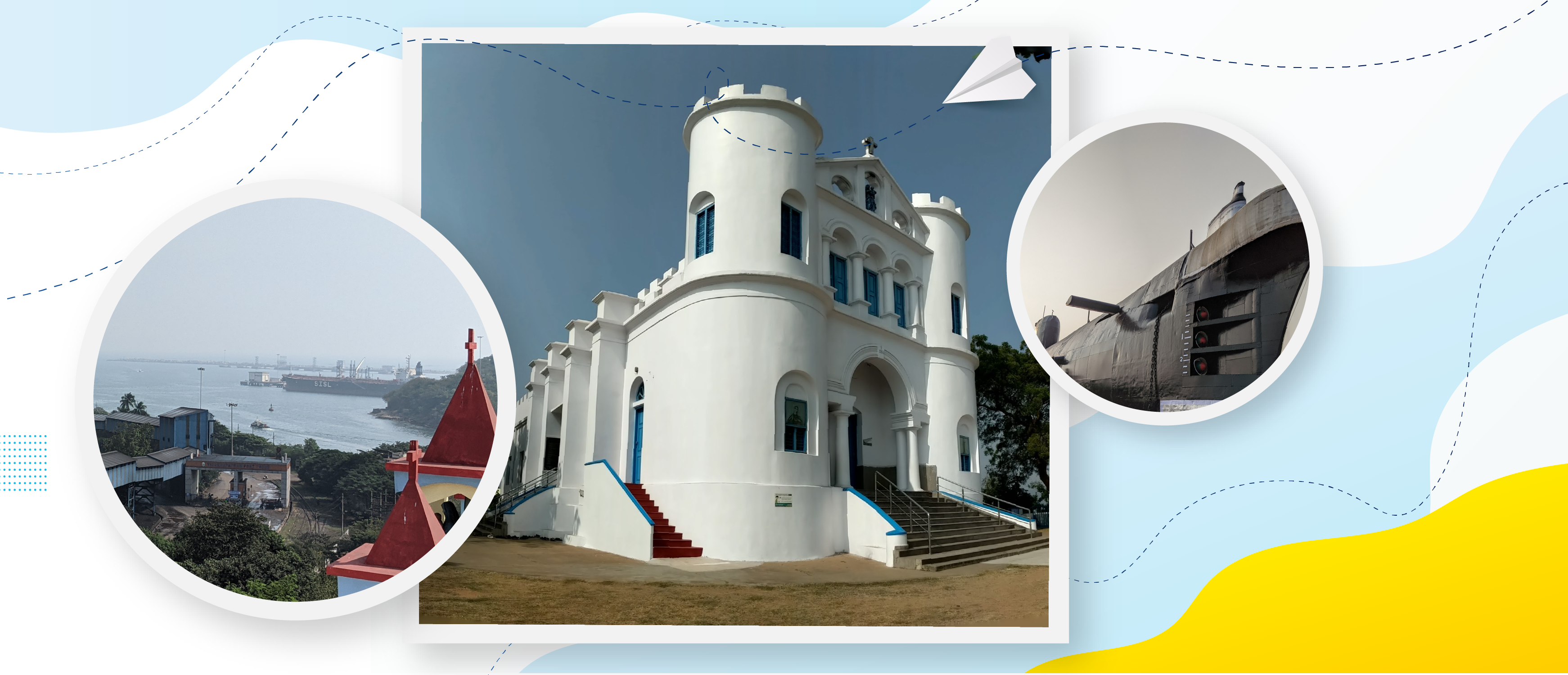 Often referred to as 'the Goa of the East' due to its lush beaches, hills that provide a panoramic view of the city, and the clearly-visible Portuguese influence in the old town area of the city. Whatever your interest, Visakhapatnam will have something to offer you. For the most beautiful sunrise, head to either Rama Krishna or  Rushikonda beach near the Kailasagiri Peak. You might even spot some starfish if you get lucky! Ross Hill church near the port area offers a panoramic view from the highest point in the entire city. If you can, add a couple of days to your trip and visit the Araku Valley & Lambasingi towns (the only place in Southern India where it snows!). Since Vizag is one of the most important cities in the state, it is well connected by all modes of transport. Shared accommodations will cost you around 500-600 Rupees per day, depending on the area. 
Ideal time to visit: October to March
Malvan, Maharashtra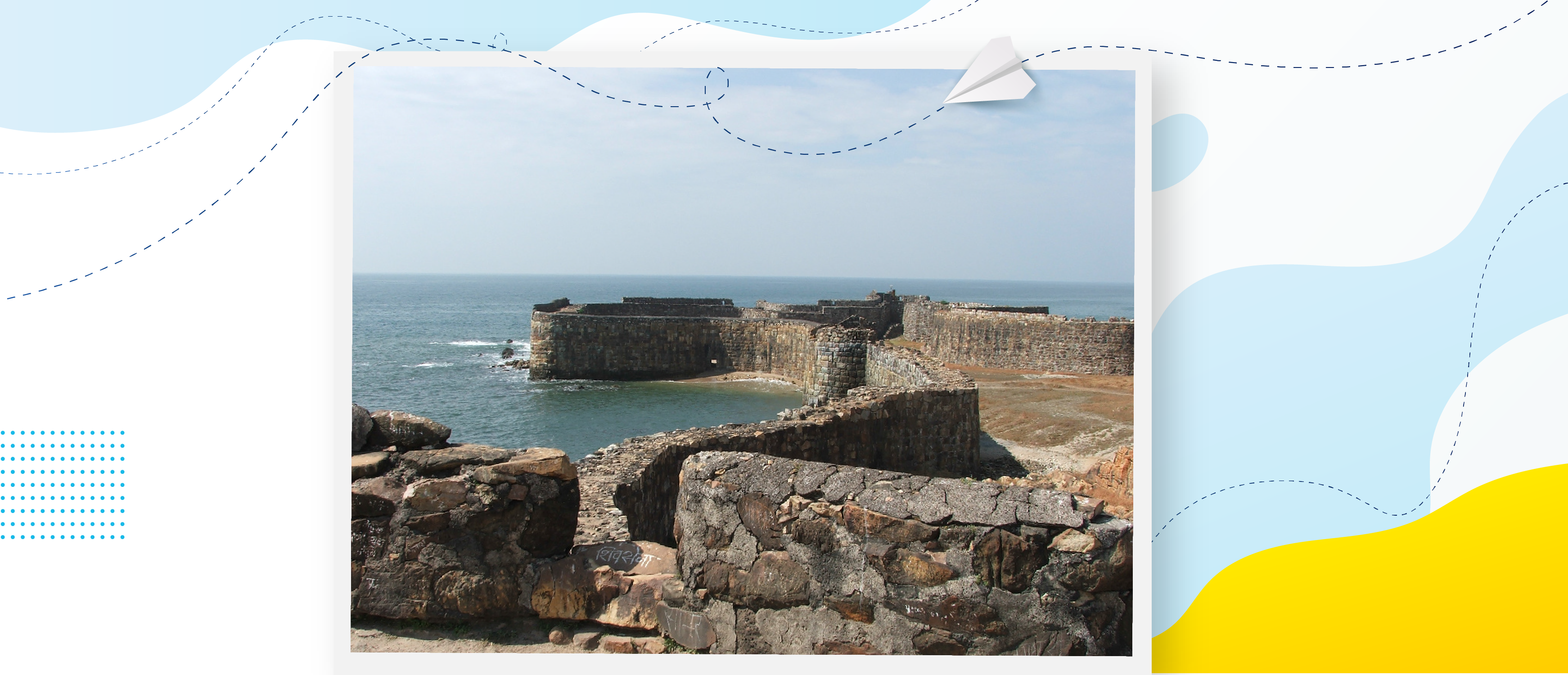 This little beach town is located in the southernmost part of Maharashtra. In the last decade, it has seen a spike in the number of tourists, due to its virgin, unexplored beaches, which are majorly taken care of by the local fishermen community. Even with its close proximity to Goa, tourists love to visit here, due to the adventure sports, like kayaking, scuba diving, snorkelling etc. offered at VFM prices around the year (except monsoon). After a long and fun day there, you can visit the local market to explore the famous 'Konkan Mewa' – an assorted mix of sweets made from locally grown mangoes, cashews, and jackfruit. A lot of places in the main market area will serve piping hot vegetarian and fresh catch of the day (fish made in homemade mix of spices). Located half an hour away from Kudal railway station and two hours away from the newly built Mopa airport in Goa, this town is well connected to big cities. If you're feeling adventurous, you can set up your own tent by the beach or by the Sahyadrivaasi camping ground, which is surrounded by dense forests. But if you want to play it safe, many local families across the town offer homestays for less than 1000 Rupees a night.
Ideal time to visit: November to February
Hampi, Karnataka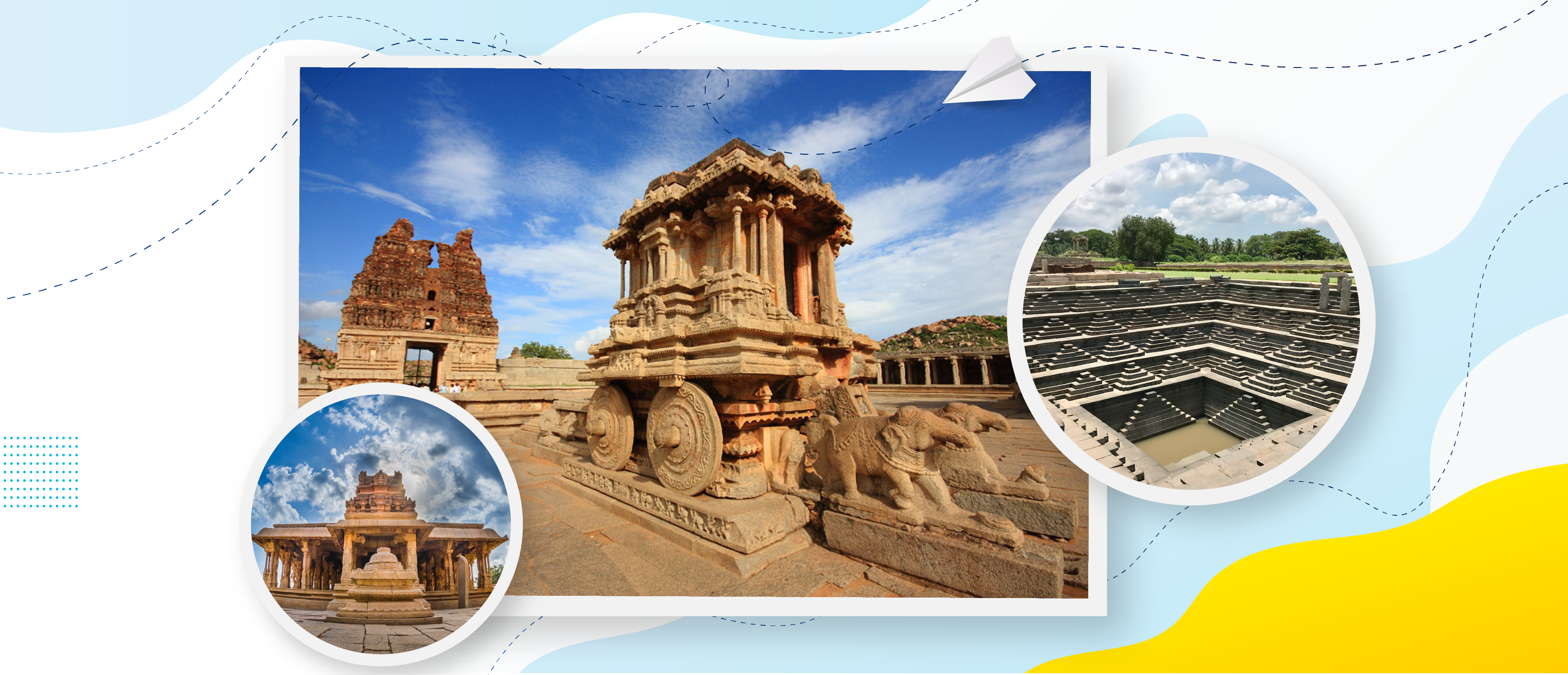 Considered one of the best places to visit in Karnataka, Hampi is full of intricate ruins from the Vijayanagara dynasty. The most popular and unmissable tourist destinations include, the Vijaya Vittala temple, Virupaksha temple (known to be the oldest temple in India), Hanuman temple, Pushkarani (stepped tank), coracle rides in the Tungabhadra river, and so on. Once you've visited all of them, rent a cycle or moped and zoom across town. It's the best way to explore Hampi. The hippie island is one place where you can relax and unwind while taking a break from the hustle back in the city. Locals from the area offer homestays with freshly cooked meals at nominal prices. If you reward them fairly, they might even double up as your tourist guide, and take you to unexplored parts of the town. Hampi is located roughly 6 hours away from the city of Bangalore and the nearest railway station is half an hour away at Hospete. Remember to carry enough cash, as most popular places will charge you a nominal entry fee. 
Ideal time to visit: November to February 
Varkala, Kerala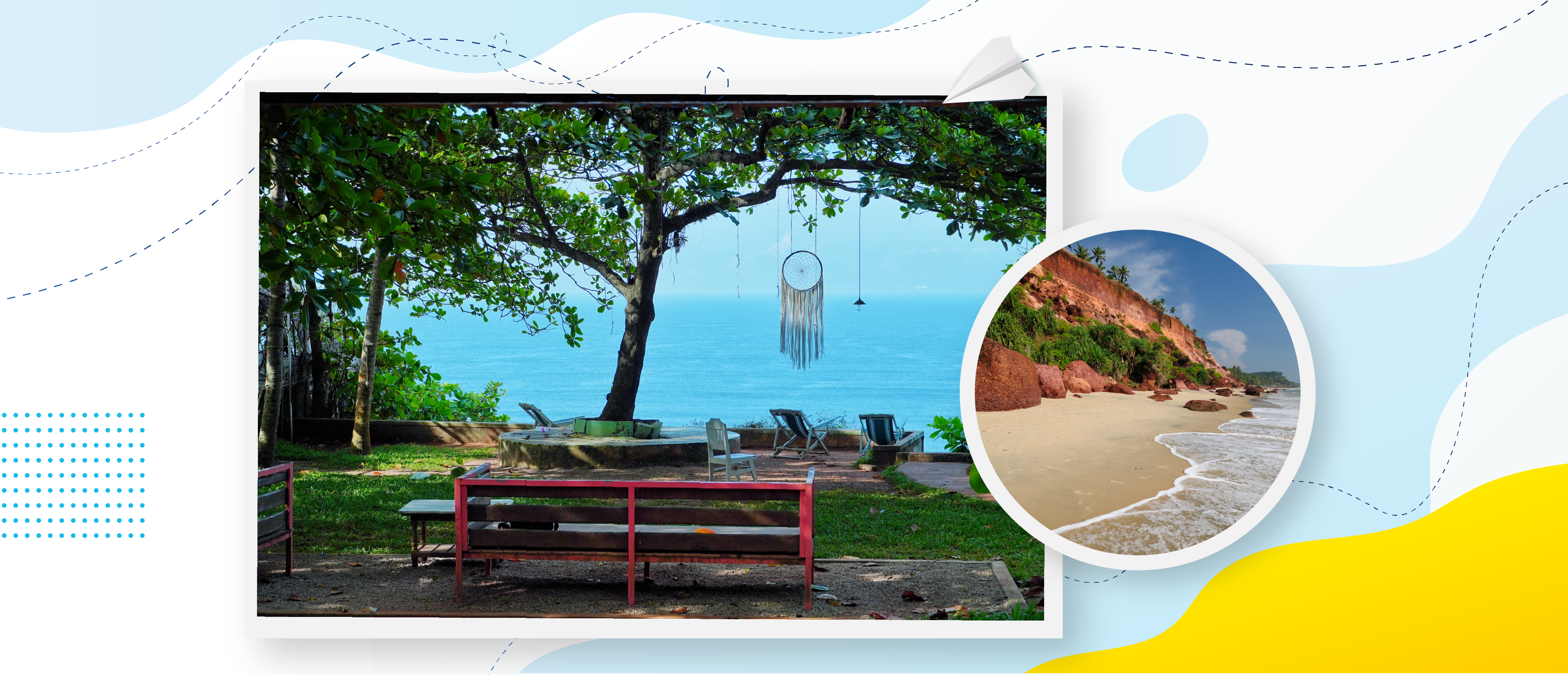 One of the only places in Southern India to have cliffs adjacent to the beaches, a trip to Kerala is incomplete without visiting Varkala. Once you arrive, start your day at the Anjengo fort – popularly known as the first British Settlement in India. You can then head towards the iconic Varkala cliff for a sumptuous breakfast comprising multiple cuisines. For a pure adrenaline rush, treat yourself to exciting watersports, that too for just 300-500 Rupees.  Once you wrap up your beach activities, you can  take a stroll through the local market that sells everything from Kerala-exclusive perfumes to hippie outfits, music bowls, prayer flags, and so on. Start your second day on a fresh note, by visiting one of the many yoga ashrams the town has to offer. Cafe Del Mar at Varkala is a tourist hotspot and  one of the best places to relish Indian and international cuisines. Plus, it is a paradise for coffee lovers. Since Varkala is one of the top tourist destinations in the state, you will find hostels, homestays, and wallet-friendly hotels in and around the prime areas to visit. Varkala is 40 kilometres away from Trivandrum International Airport and is connected to major cities in the country via road and rail.
Ideal time to visit: October to February
What's on your travel bucket list this year? Tell us in the comments below. 
Like this story? Head to Life at BYJU'S to learn more about our work, people, and the stories that make us unique. To explore job opportunities, check out Careers at BYJU'S.