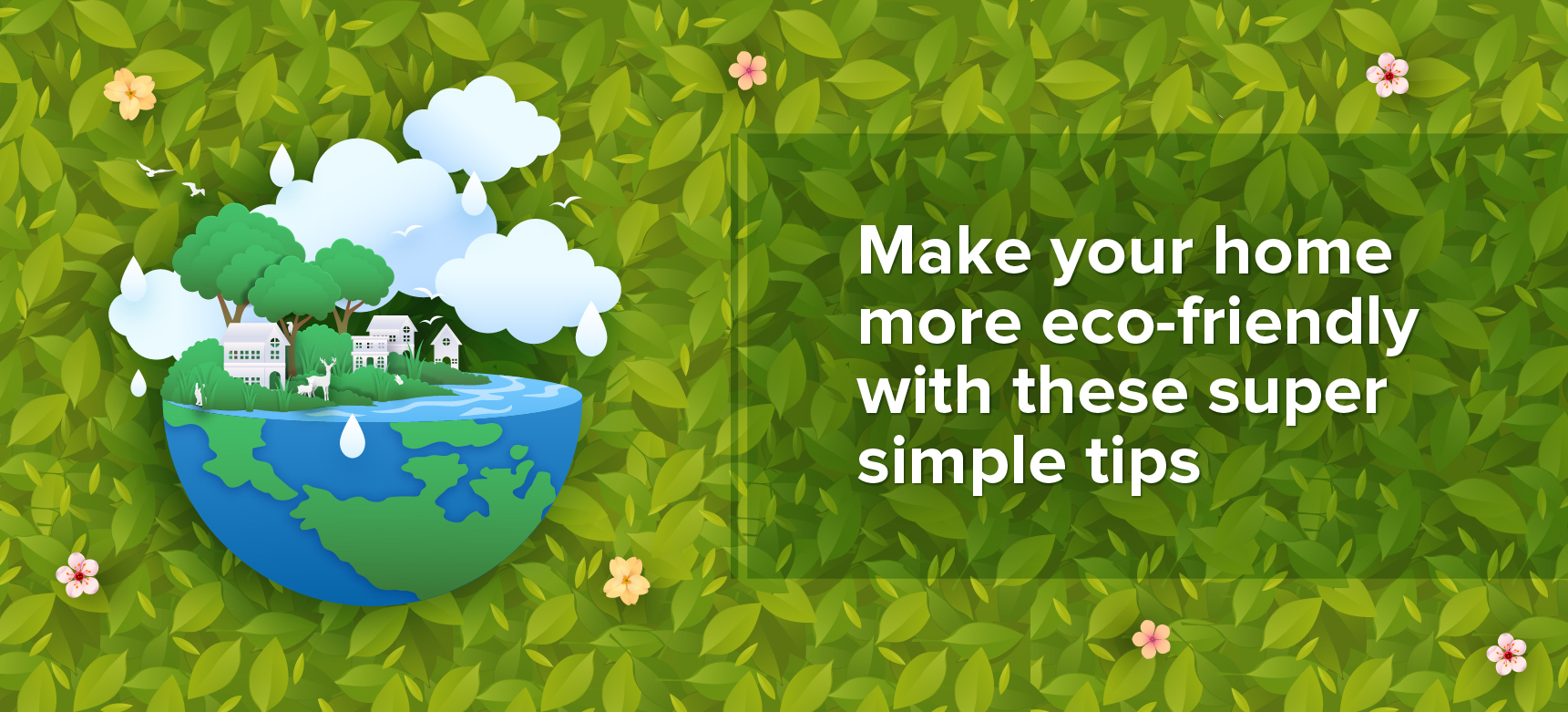 Making your home a sanctuary where you can truly relax and be at ease doesn't have to be detrimental to the environment. In fact, switching to sustainable options by making a few simple changes in your everyday life is good for you and the environment too. That is where the concept of going green comes in.
But the question is where to start? That's why we've gathered simple ways that can help you live a more green and sustainable life. 
This World Environment Day, try these simple tips to be more eco-friendly in your everyday life:
Also read: 6 Resolutions You Can Make This Financial Year to Boost Your Personal Finances
Ditch disposable water bottles
This is the easiest way to reduce your personal plastic consumption, especially if you are buying bottled water daily. Invest in a good BPA-free reusable water bottle and get a water purifier to ditch disposable water bottles.
Switch computers off
Both at home and office, make sure to turn your computers off when not in use rather than just leaving them on standby. You would be amazed at how much energy this saves!
Try carpooling
Do you have a colleague that lives nearby? Or a neighbour that wants to go to the grocery store once a week? Then why not cut down on carbon emissions by sharing a ride together? 
Green up your space
Start an indoor kitchen garden or green up your bedroom and living area with plants and flowers, which are also so much better to look at. And don't forget plants aren't just there to beautify your space. They act as air purifiers and help improve air quality.
Minimise packaging 
When you buy loose products such as fruits and vegetables, carry your own bags to shops and markets. You can also reuse packaging items like paper and plastic bags, tins and wrapping paper whenever possible.
Make use of natural light
If you're working, studying or reading, try and make the best use of natural light, rather than sticking the main overhead light on. Getting as much natural light as possible is a great way to reduce your electricity consumption. 
Cut down on water waste
Admit it! You turn on the water to brush your teeth or wash a dish and all of a sudden you realise the faucet has been running a lot longer than it really needed to be. In order to cut down on water waste, you first need to be aware of your actions. Only use as much water as you need. 
Recycle
Make sure you recycle what you can. Start by focussing on waste separation and remember to always ensure to separate the non-recyclable waste from the recyclable ones. Recycling reduces pollution and saves energy. 
Do you have some sustainable living tips we can try? Let us know in the comments below!
Like what you read? Head to Life at BYJU'S to learn more about our work, people, and the stories that make us unique. To explore job opportunities, check out Careers at BYJU'S.