Chocolate is not just food, it's an emotion! 
It is also a delicious and irreplaceable treat that is loved by everyone across cultures and geography. From festivals and celebrations to occasional indulgences, chocolate, in all its different forms, hums happiness and comfort (can we all unanimously agree?)
With World Chocolate Day just around the corner, BYJUites explored the inner baker in them. From ooey-gooey brownies to yummy cheesecakes and puddings, our inbox was overflowing with drool-worthy recipes! We got all the classics plus a few creative spins as well; so we have categorized these winning recipes based on the uniqueness they bring to the table.
Heads Up! These recipes might leave you in a food coma! 
Read more about our Eco Ninja Contest conducted for World Plastic Bag Free Day.
Recipes with a twist
Leftover Cake Shake by Moumita Nandi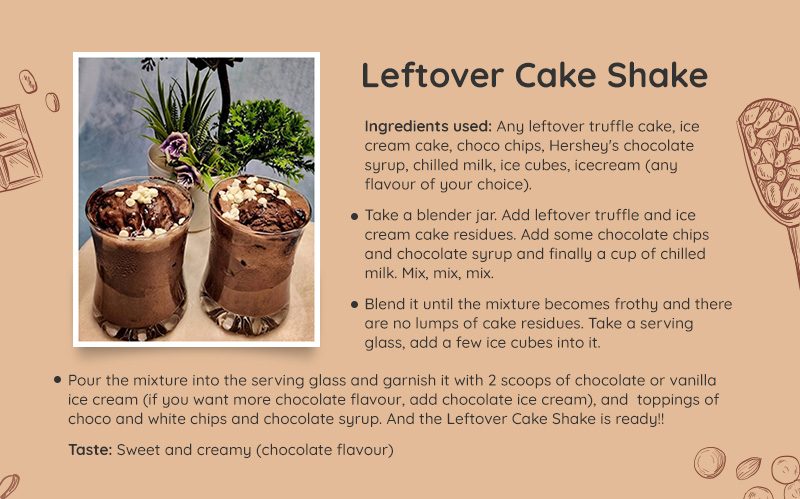 Rasmalai Chocolate by Saioni Banerjee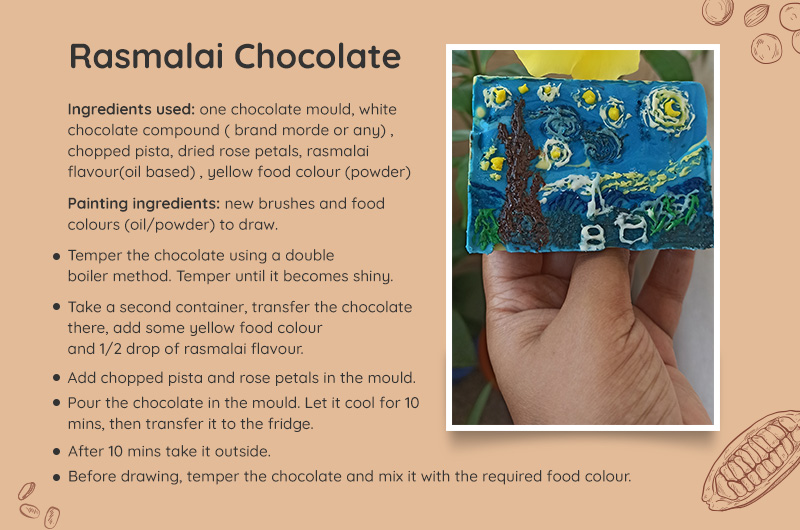 Chocolate recipes made healthy
Chickpeas and Chocolate Dip by Riti Shah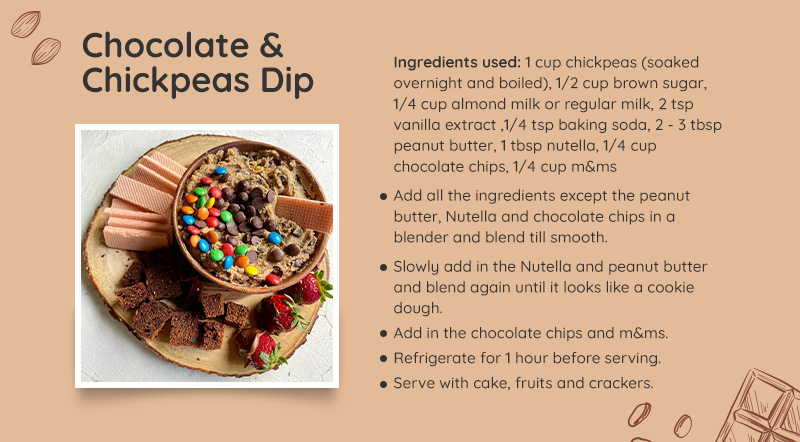 Salted Caramel Chocolate Protein Balls by Sweety Agarwal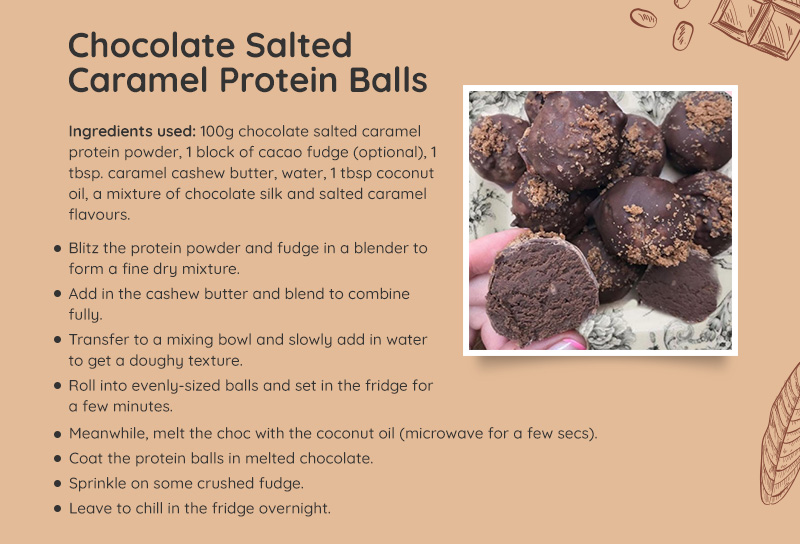 4 ingredients or less recipes
Chocolate Mousse by Harshika Solanki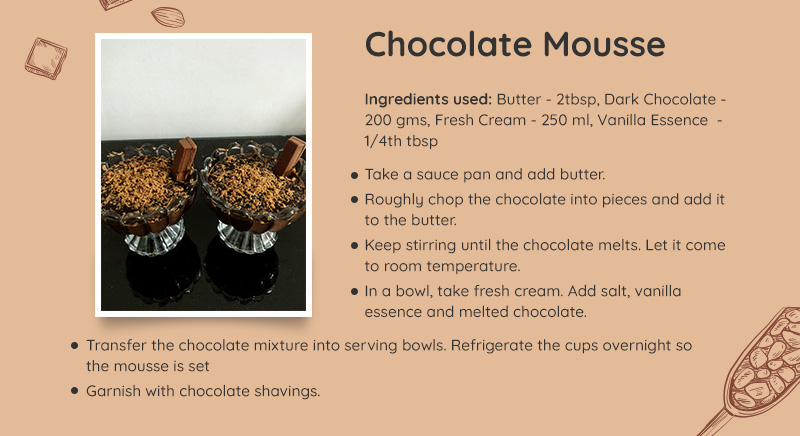 Chocolate Fantasy by Sowmya Vadakam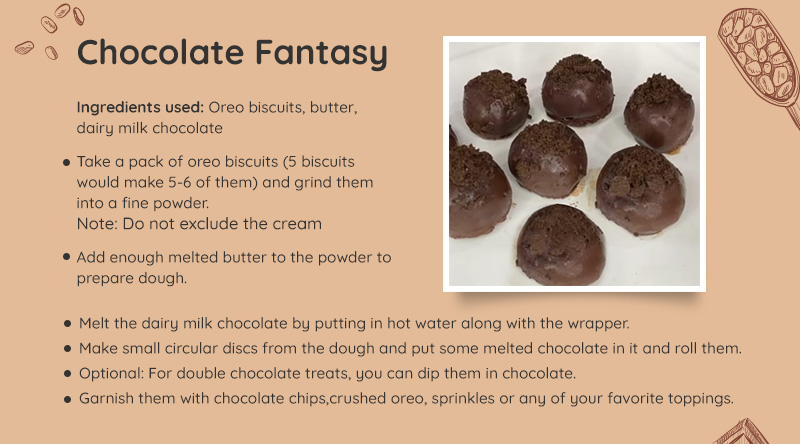 These lovely recipes sure made us want to run to the grocery store and bake. How about you?
Is chocolate your food for the soul? Let us know your favorite recipes in the comments below.